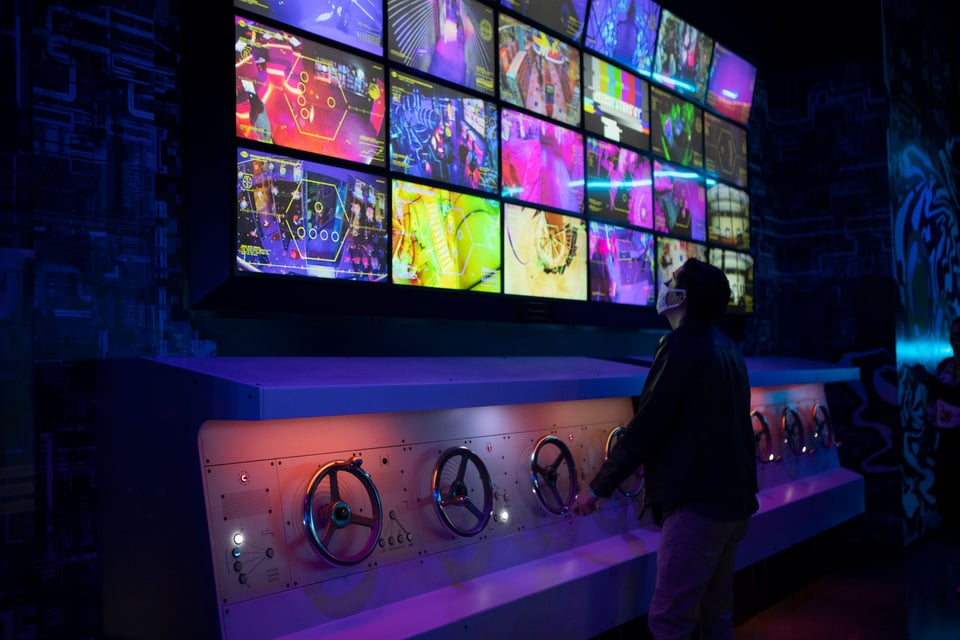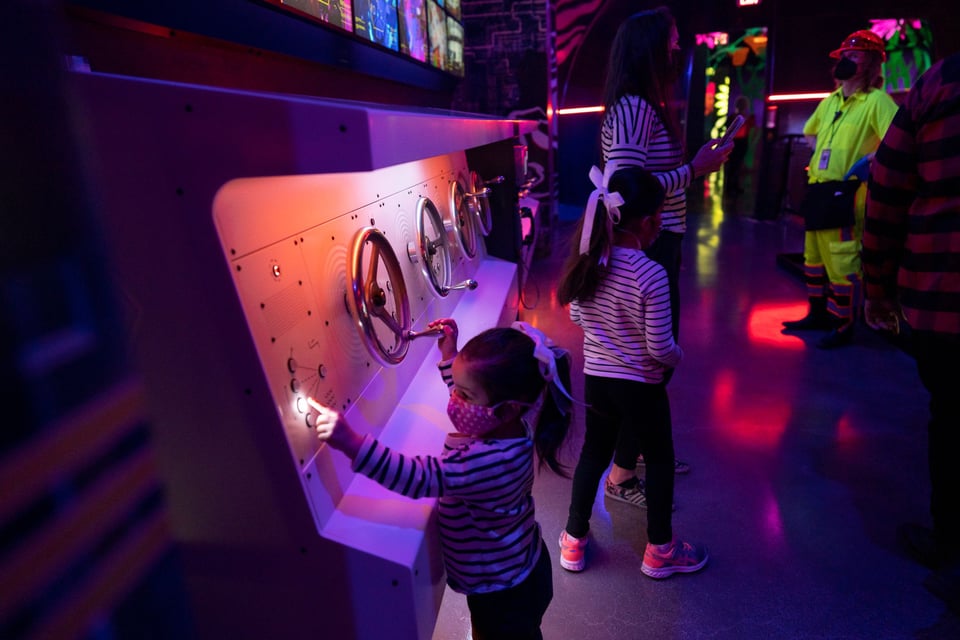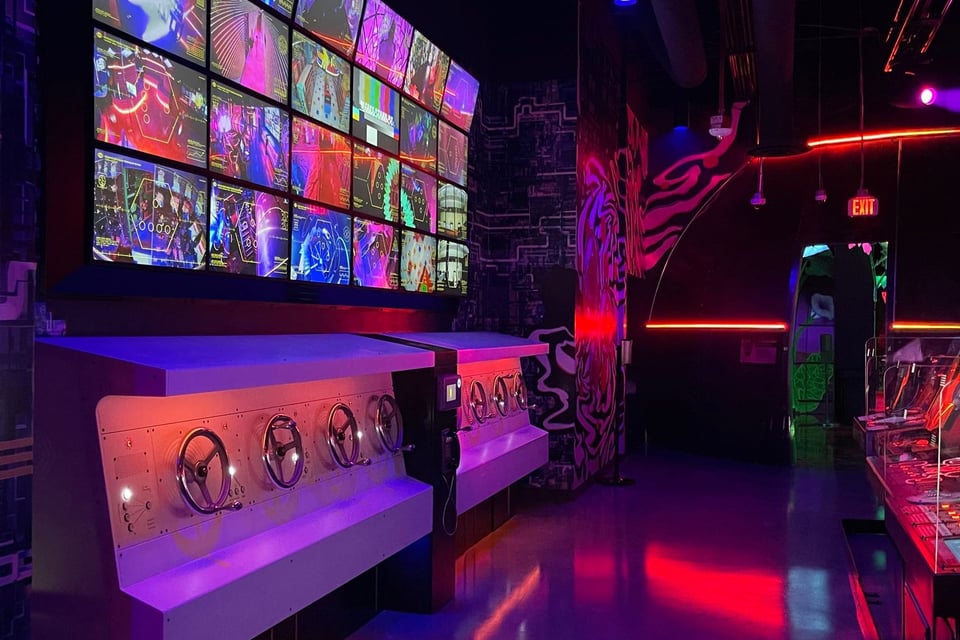 See See Tee Vee's monitor wall/interface is supported by a large control surface composed of analog controls (knobs, cranks, wheels, buttons). These controls move 8 camera rigs placed throughout the exhibition along tracks, pivot, or zoom. The camera feeds providing a wide array of seemingly odd angles that Dramcorp has chosen to monitor.
See See Tee Vee Contributors
The credits page is organized by different levels of contribution: Exhibition, Anchor Space or Project.
You're on a project page within the Factory Anchor Space in the Omega Mart Exhibition.