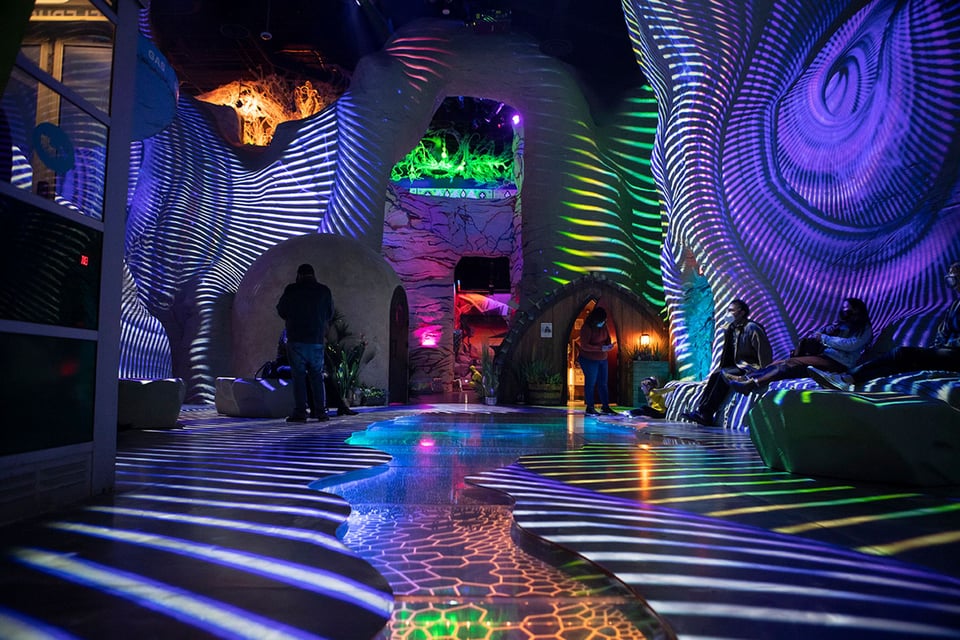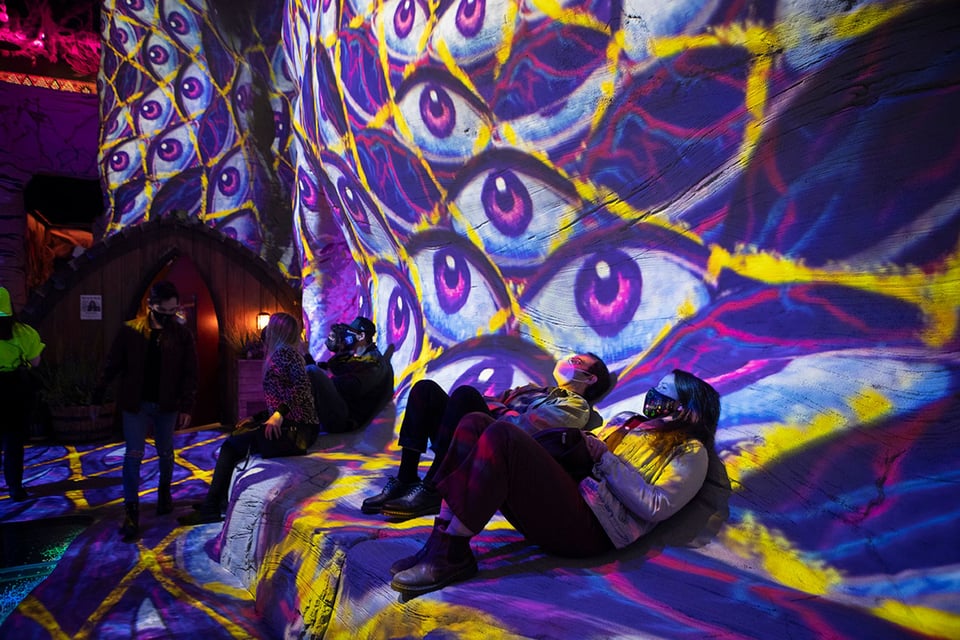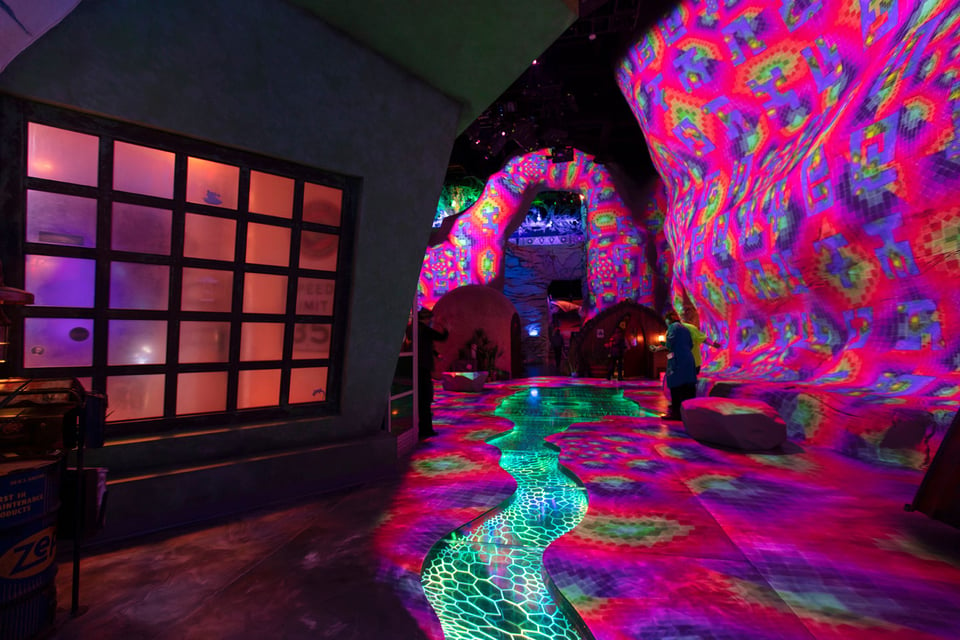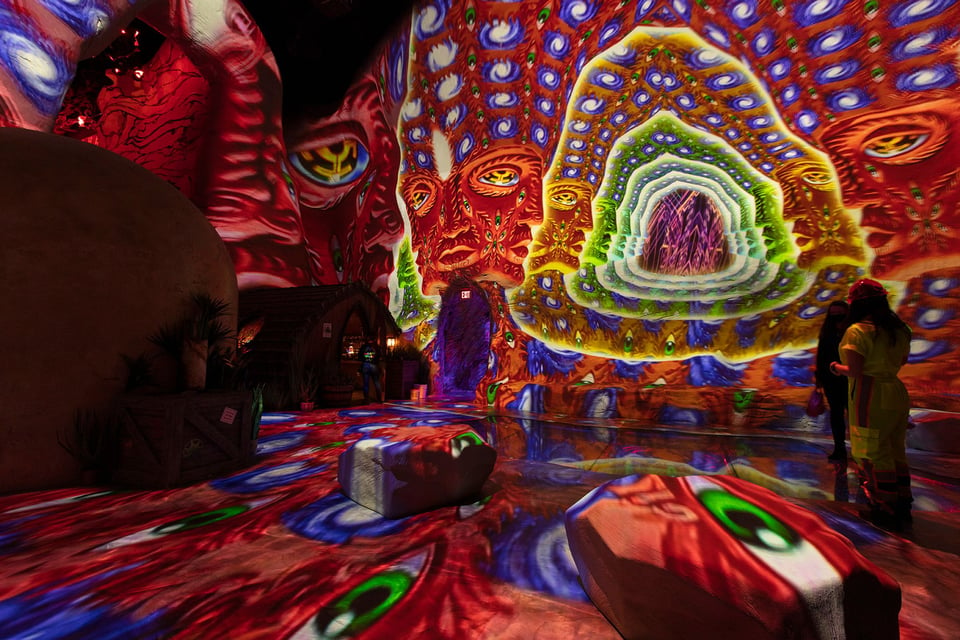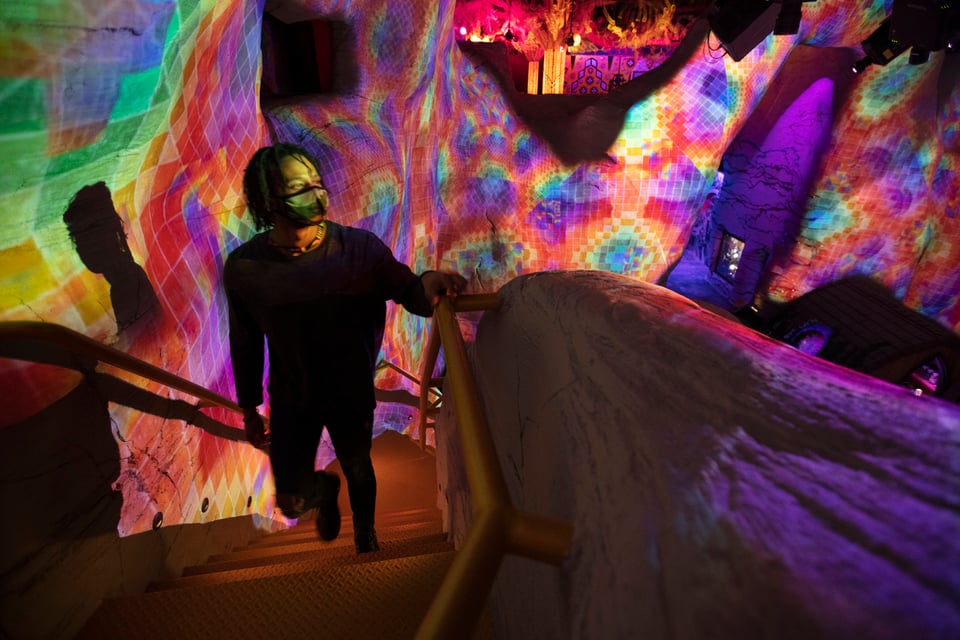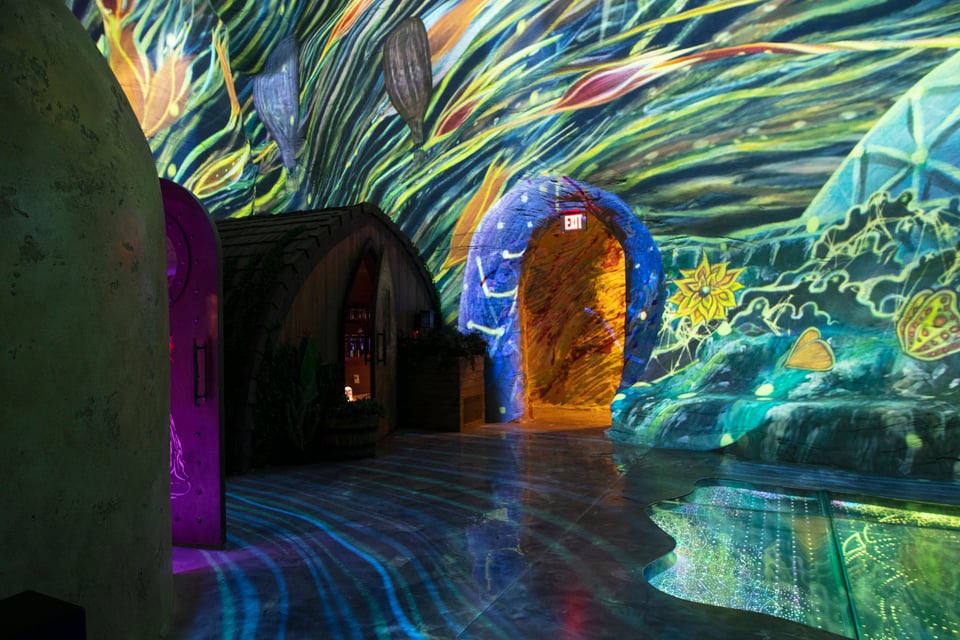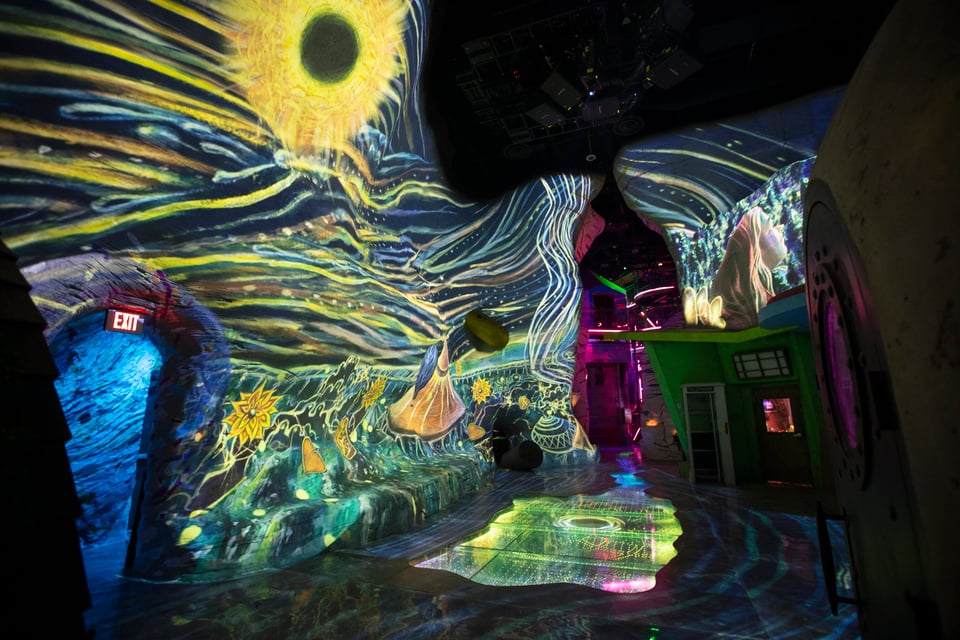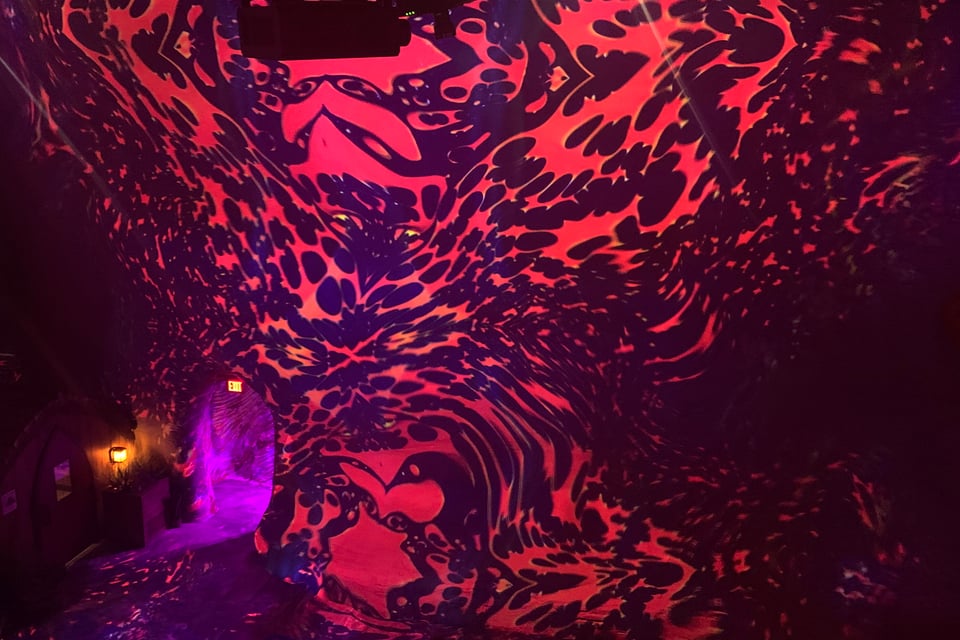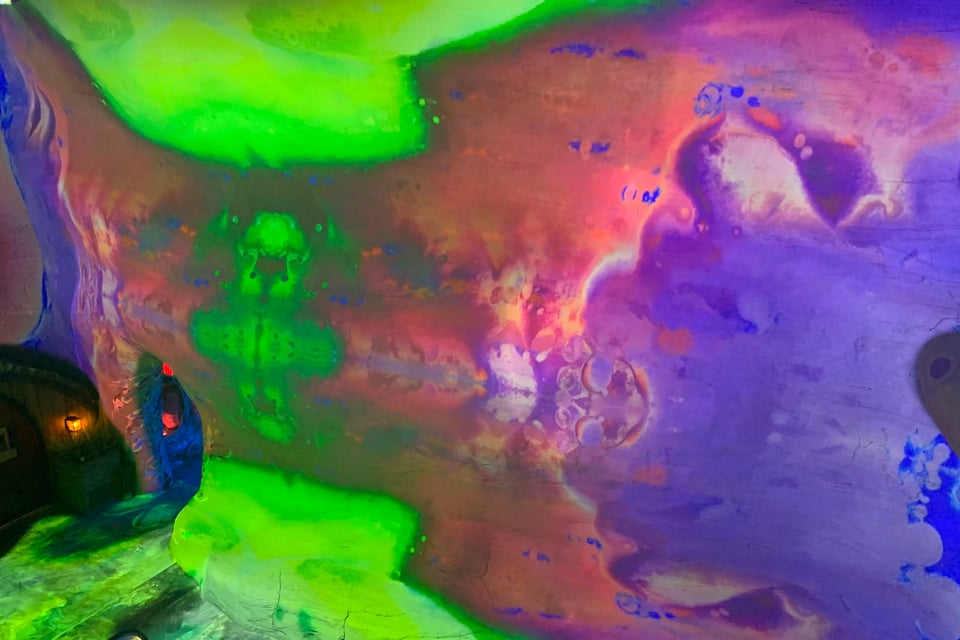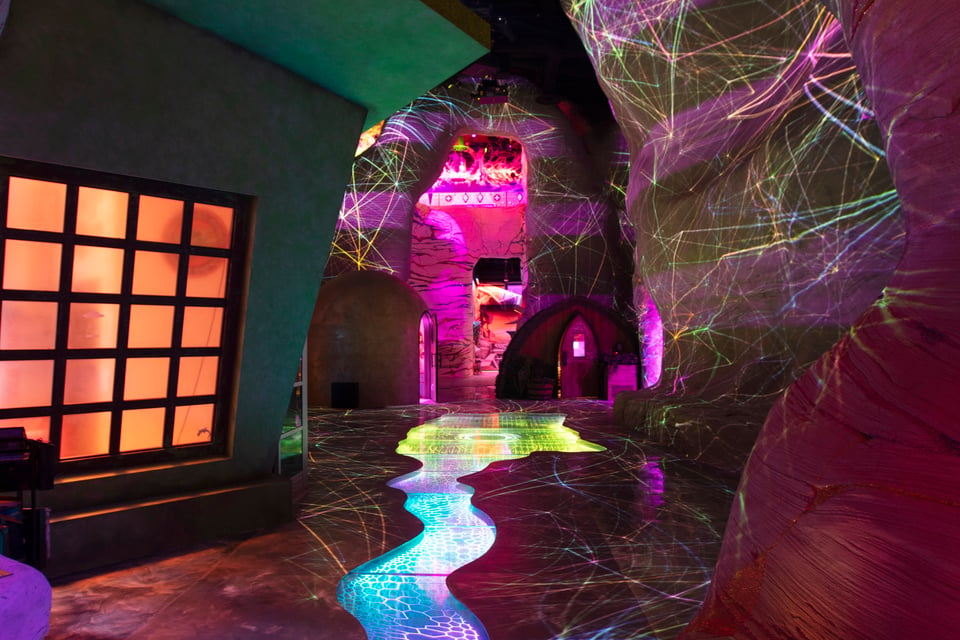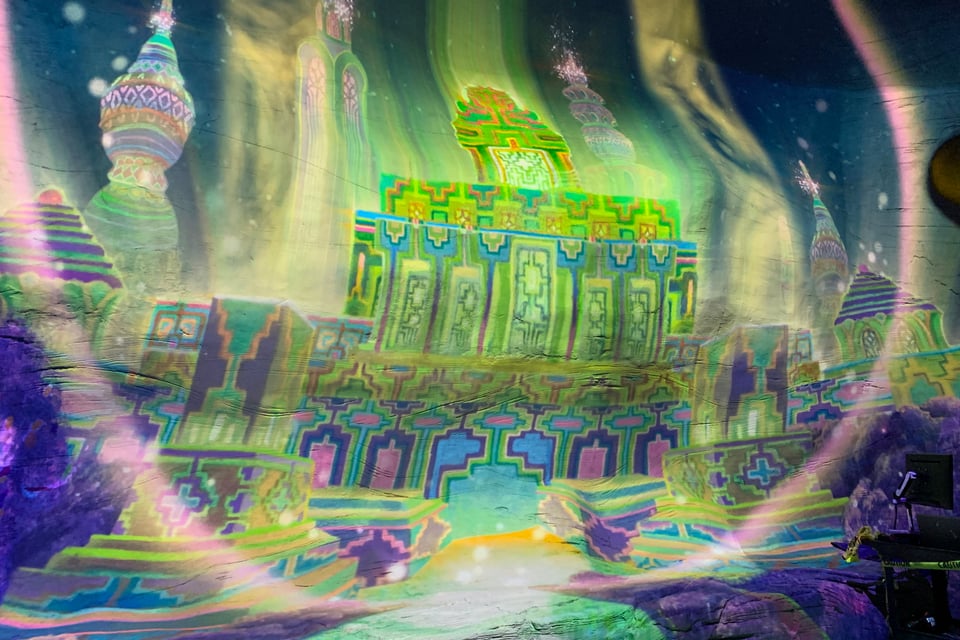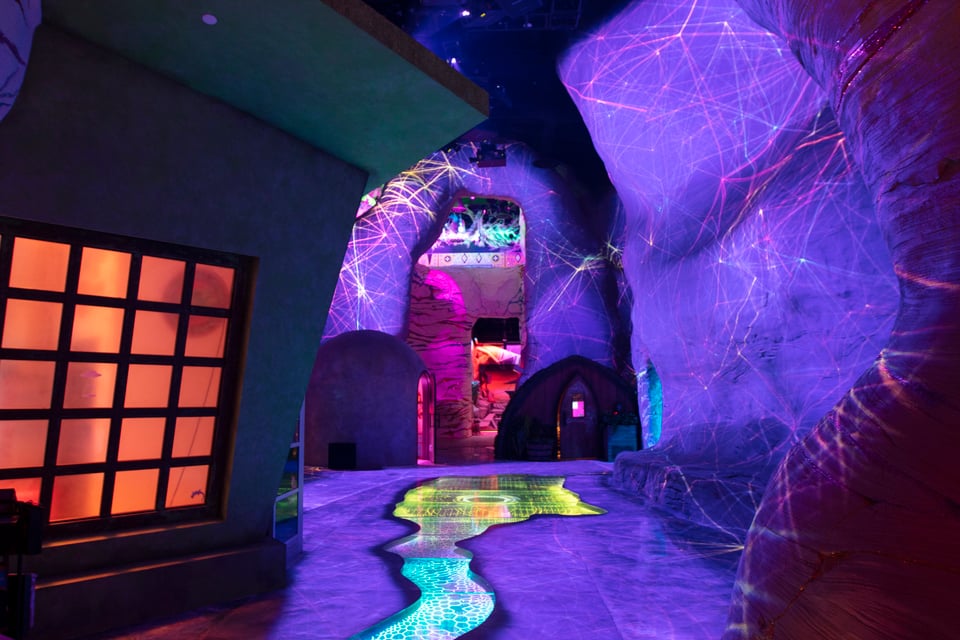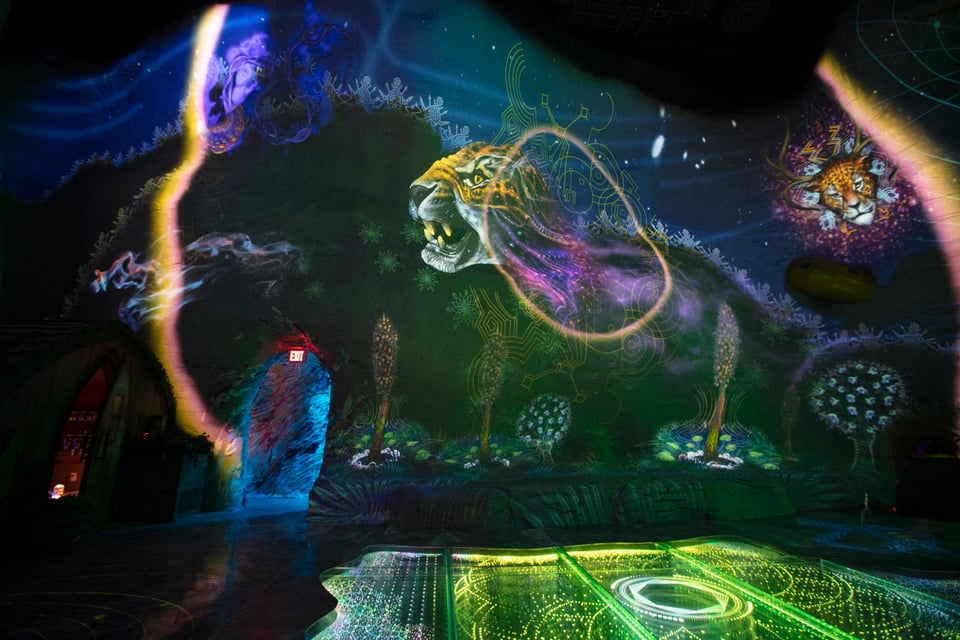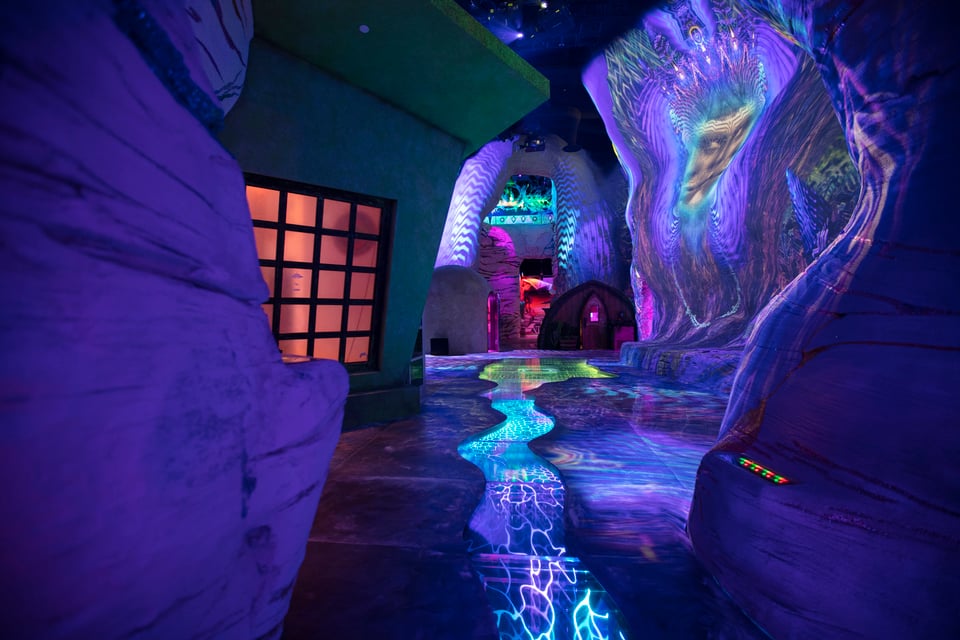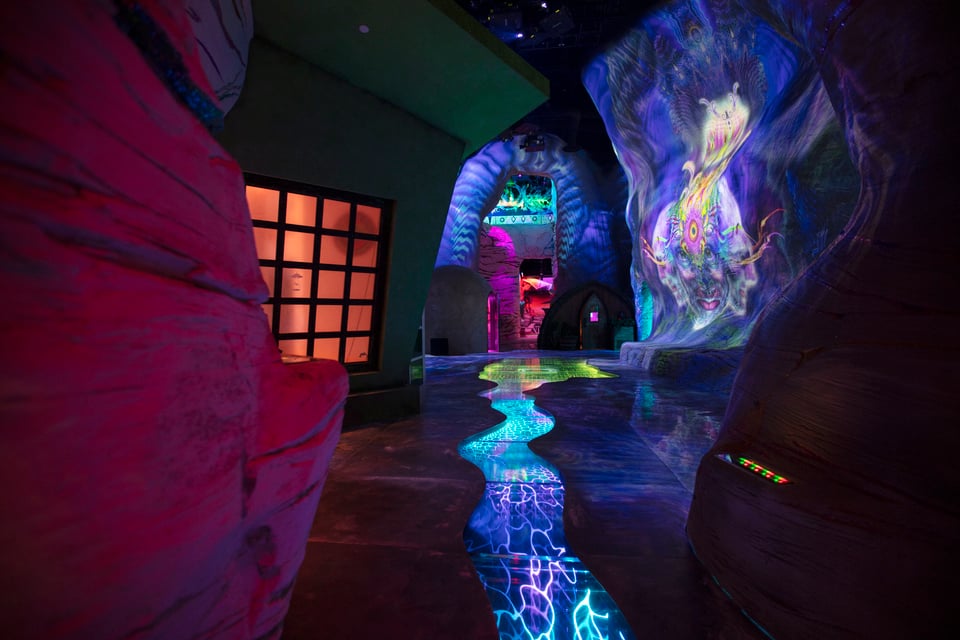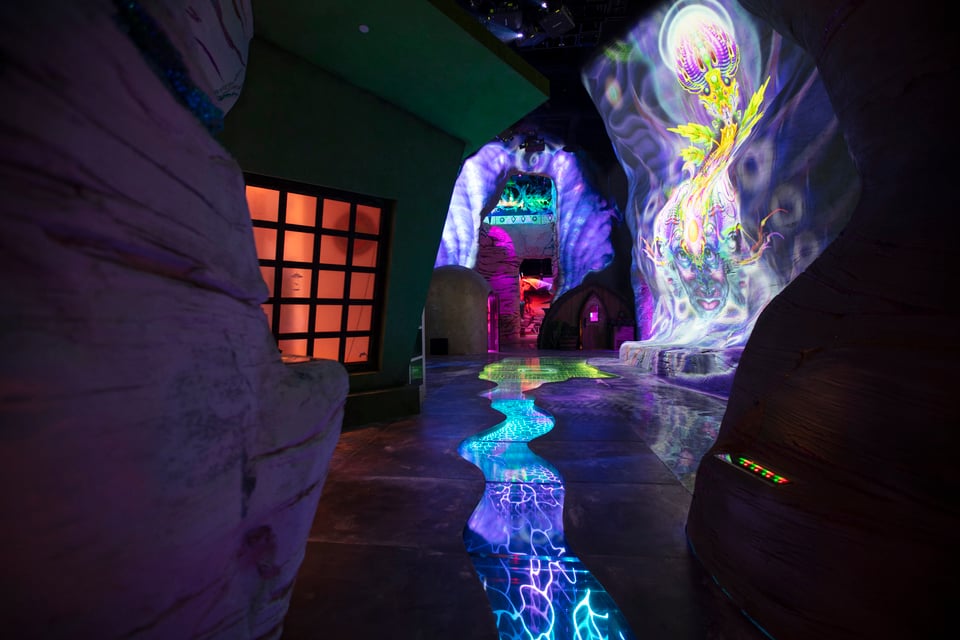 Massive rock walls of a high-desert box canyon are projected onto with fantastical and intricate animations. Combined with an original score by Brian Eno, these elements coalesce into a 20 minute psychedelic journey, sending the audience adrift in a stream of conscious cruise through oddly familiar yet powerfully mysterious realms of the beyond. The Projected Desert is an historic international collaboration between some of the world's most talented visionary artists. The piece was directed by Meow Wolf cofounder and Omega Mart Creative Director, Corvas Brinkerhoff and produced by Alethea Avramis. Mexico City art collective and production company, Cocolab designed the projection system and created the otherworldly animations.
Projected Desert Content Contributors
The credits page is organized by different levels of contribution: Exhibition, Anchor Space or Project.
You're on a project page within the Seven Monolith Village Anchor Space in the Omega Mart Exhibition.