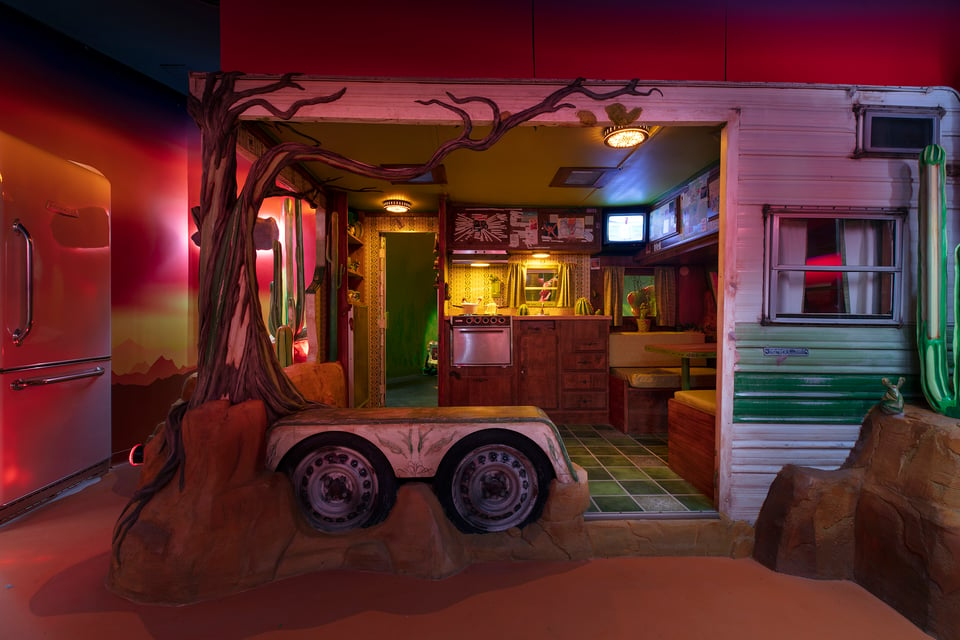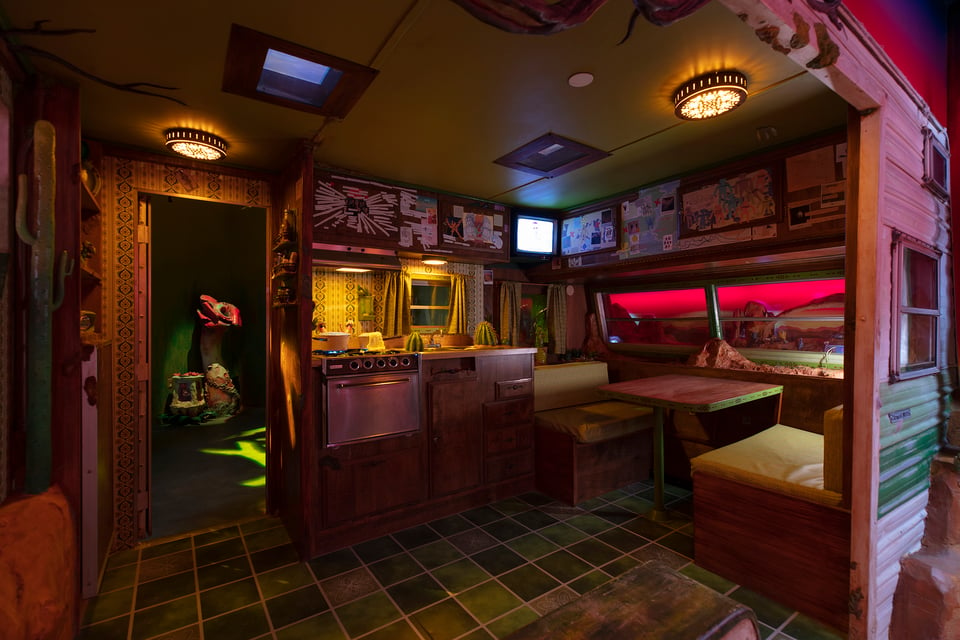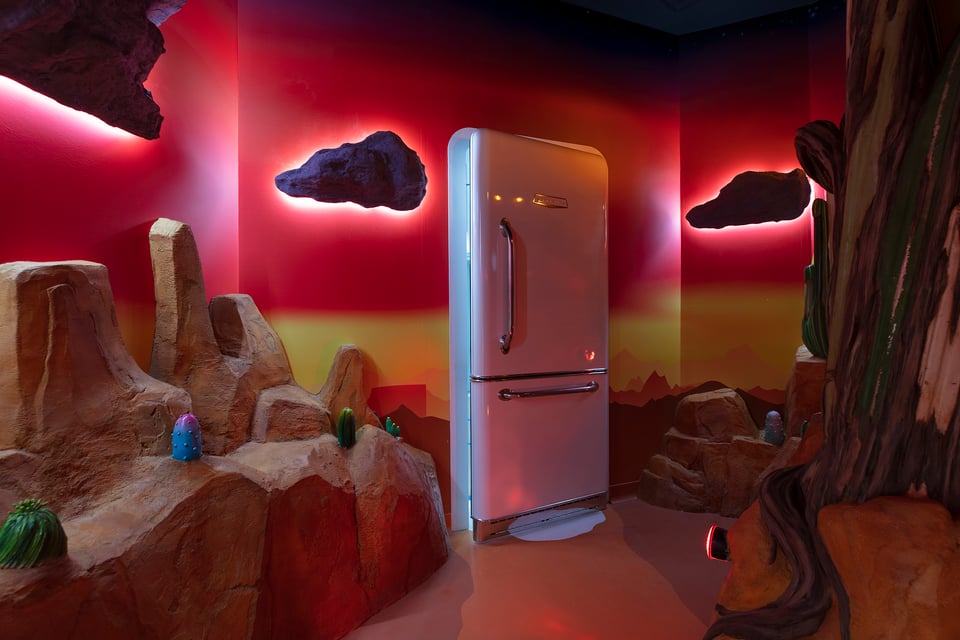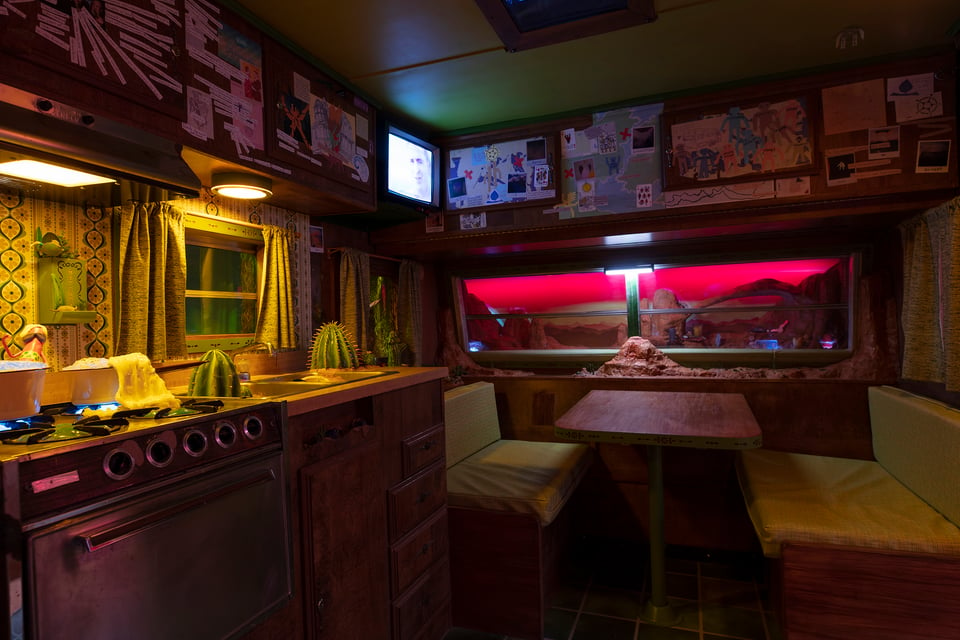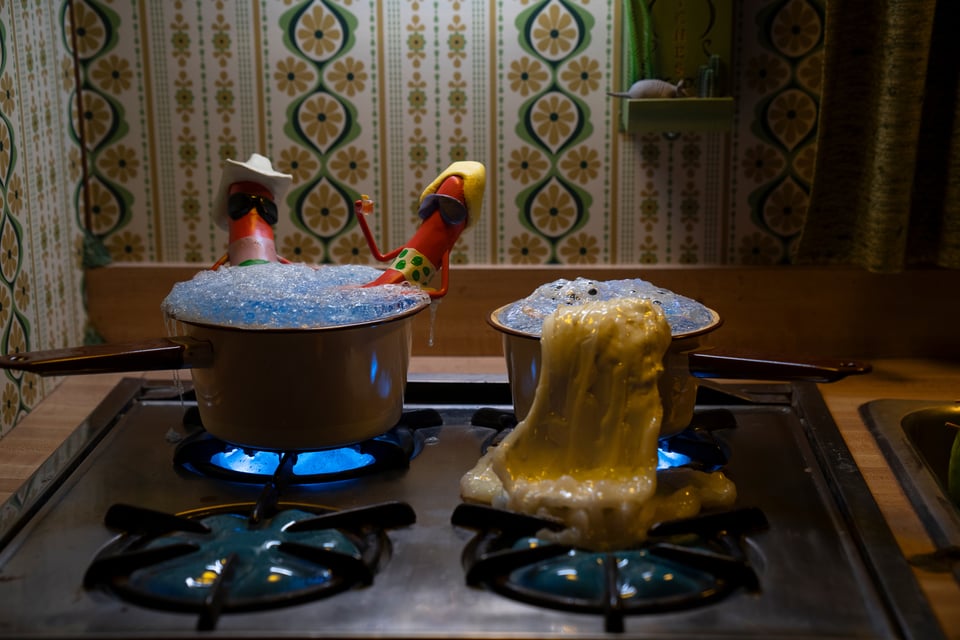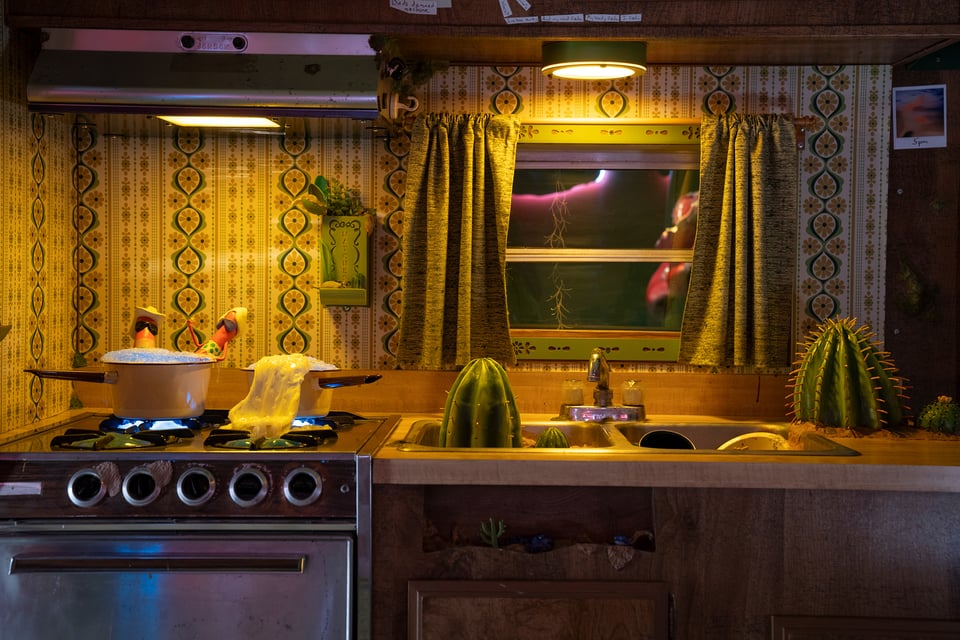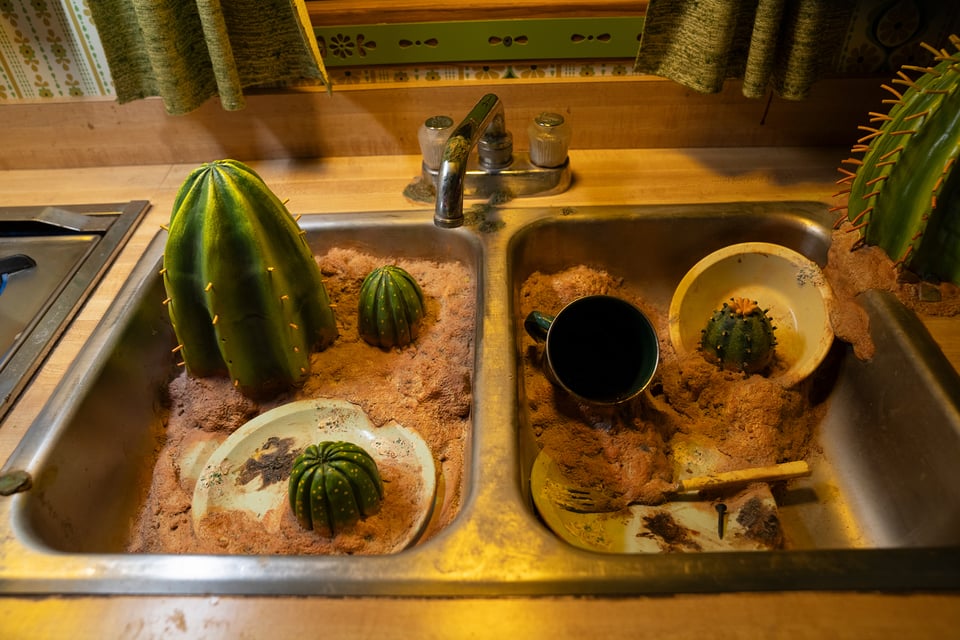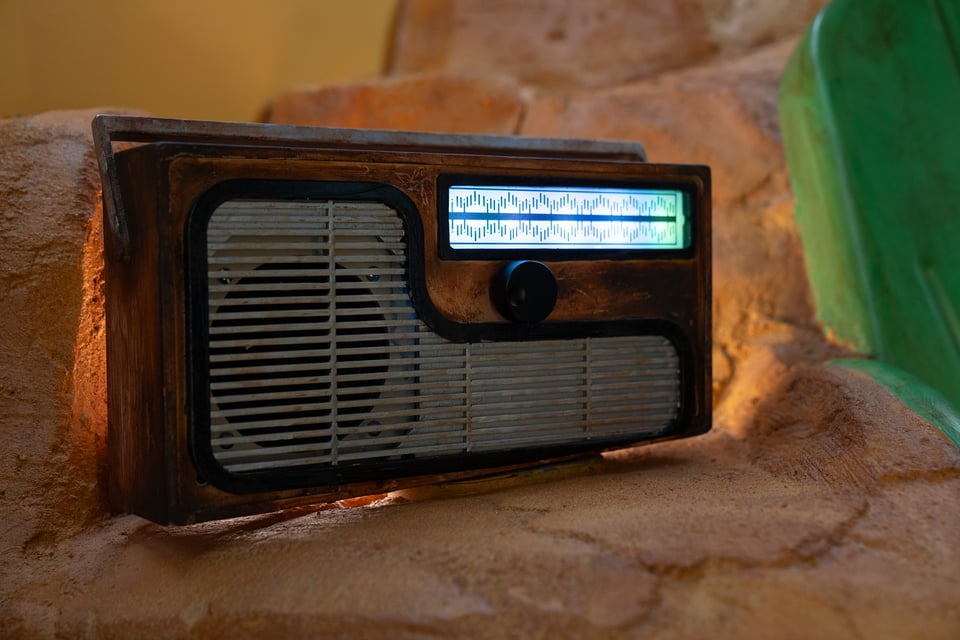 Lucius Selig waits and toils in the familiar. He is entangled between realities, traversing his memories in a space without time. "Have I been here before?"
A camper trailer is enveloped in the light of the setting sun: billowing clouds rolling across a burnt sky; wind-shaped rocks resting on the desert floor; the harmony of resilience in a nesting cactus… "But wait, I'm not so sure."
A windblown tree with trailer-siding bark supports and absorbs the open trailer. Floating rocks burn and billow across an upside-down sunset. The desert floor harbors and envelops a vintage patio that transmits messages from the beyond.
Where an envelope of the burnt amber light of memories washes and soothes, familiar. Where a lost voice can be rediscovered in the deserted, never forgotten. There is The Desert Trailer.  
Desert Trailer Room Contributors
The credits page is organized by different levels of contribution: Exhibition, Anchor Space or Project.
You're on a project page within the Brrrmuda Anchor Space in the The Real Unreal Exhibition.