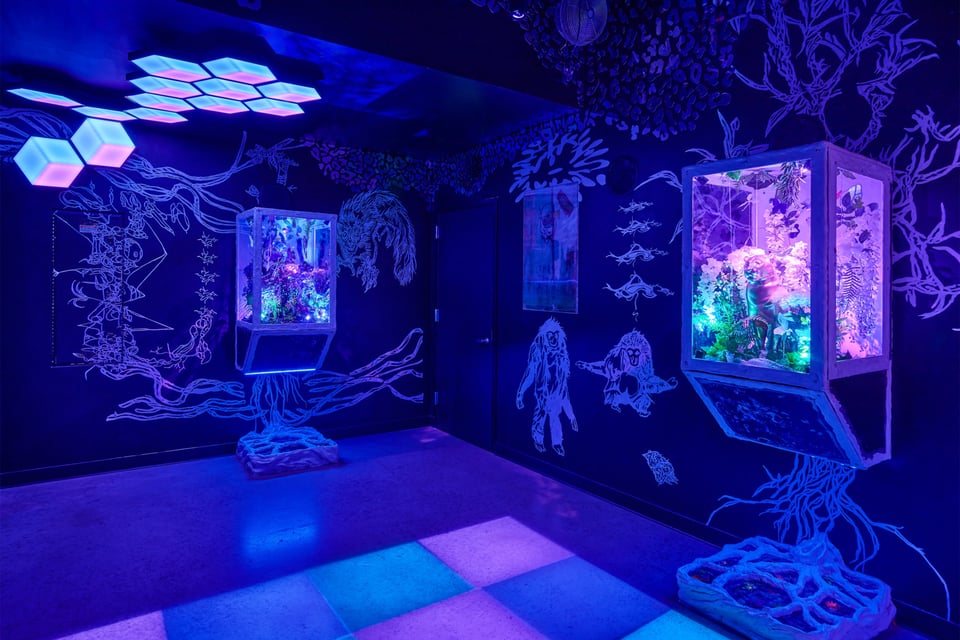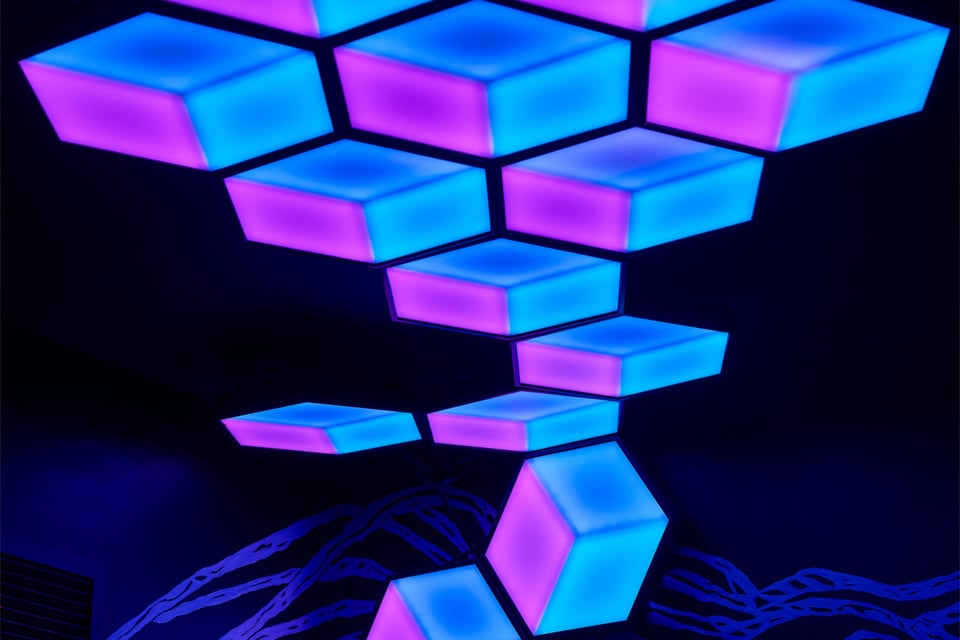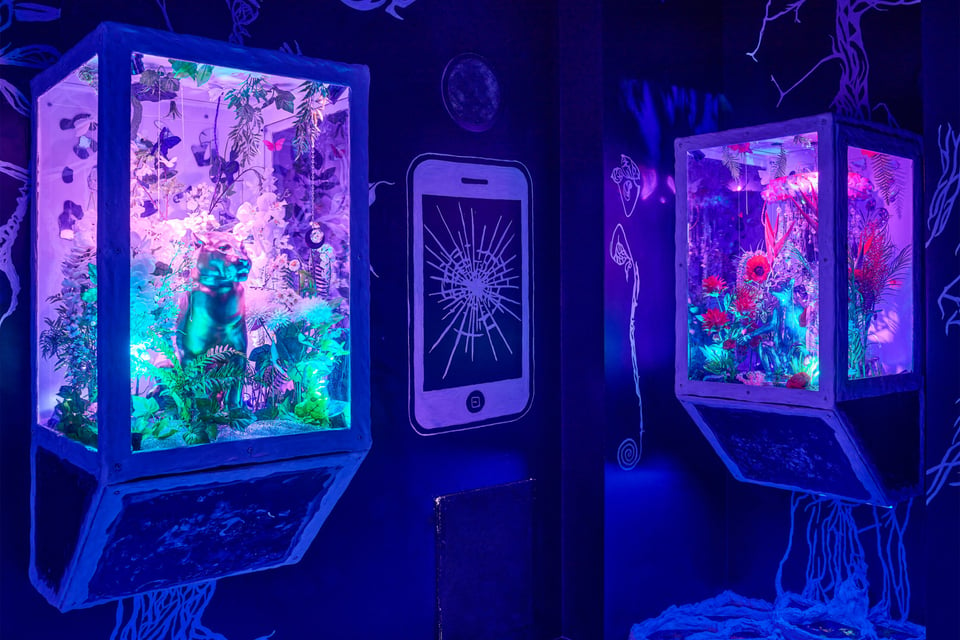 The Aquakota is a nightclub found on the City Street built by aquatic lemur creatures from an extraterrestrial realm, drenched with windchimes, LED dance floor panels, sculptural tide pool areas made with mosaics of neon gravel and 3D printed objects. The Aquakota has speakers, ceiling lasers, mirrors with stepper motors that create visual patterns, and sound motion sensors installed throughout the space creating a rainforest of light, sound, and interactivity.
Aquakota Contributors
The credits page is organized by different levels of contribution: Exhibition, Anchor Space or Project.
You're on a project page within the C Street Anchor Space in the Convergence Station Exhibition.