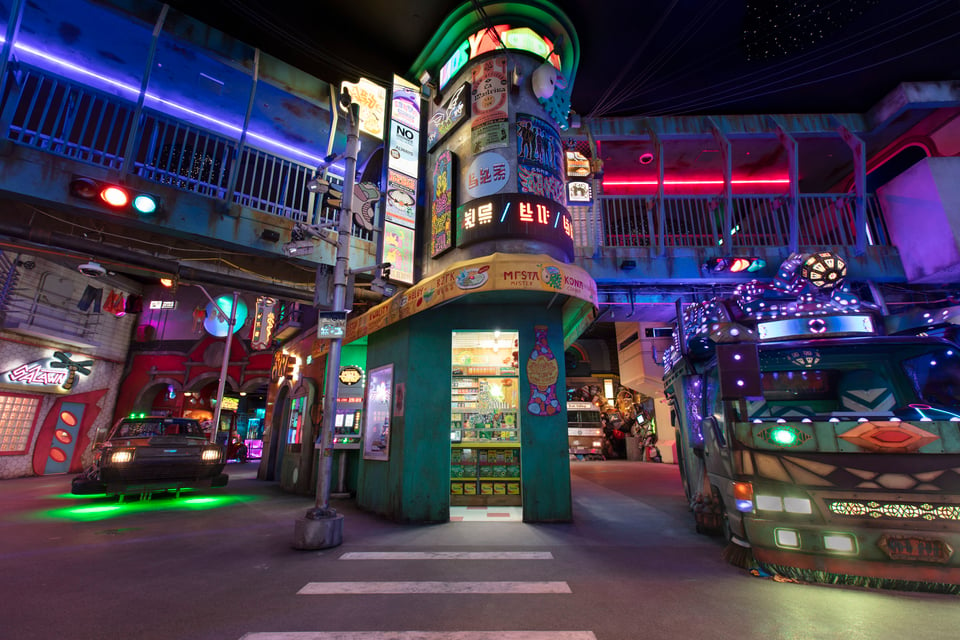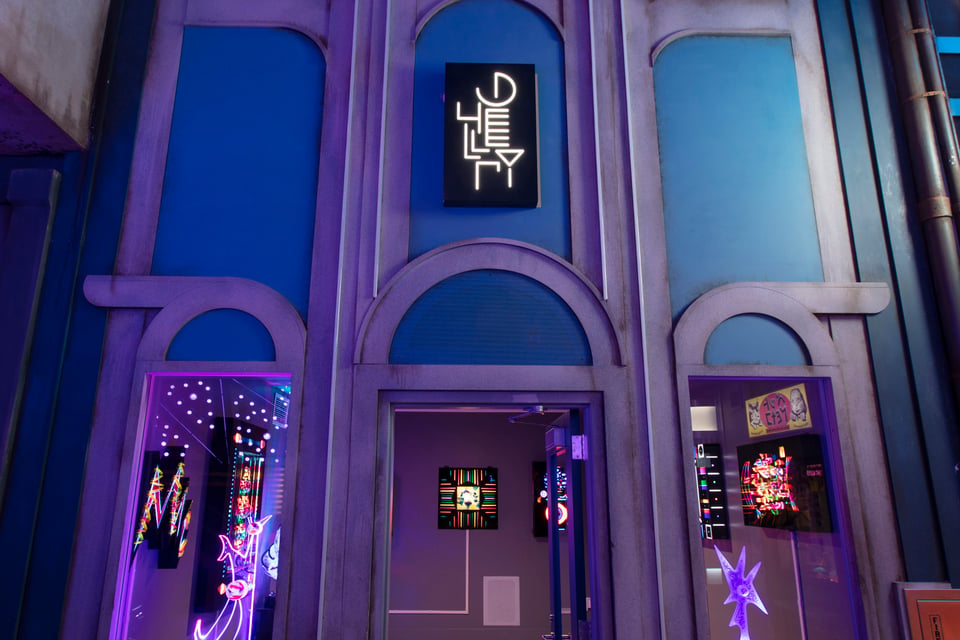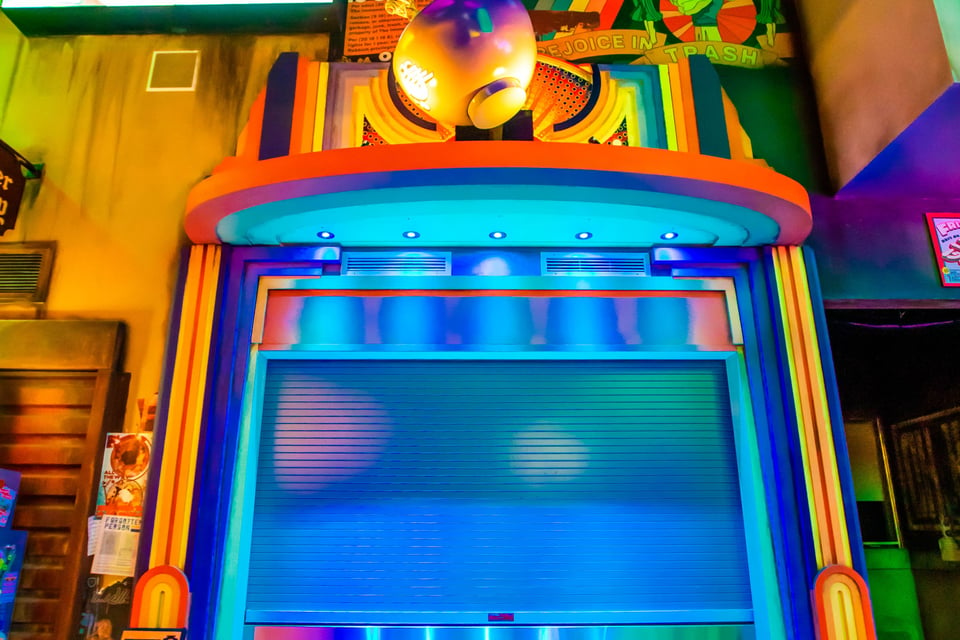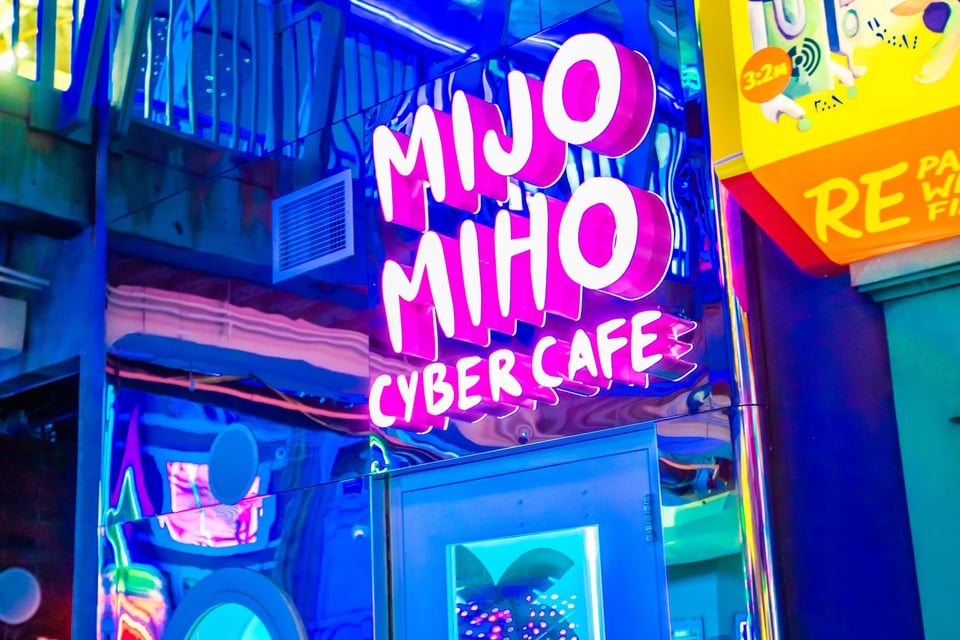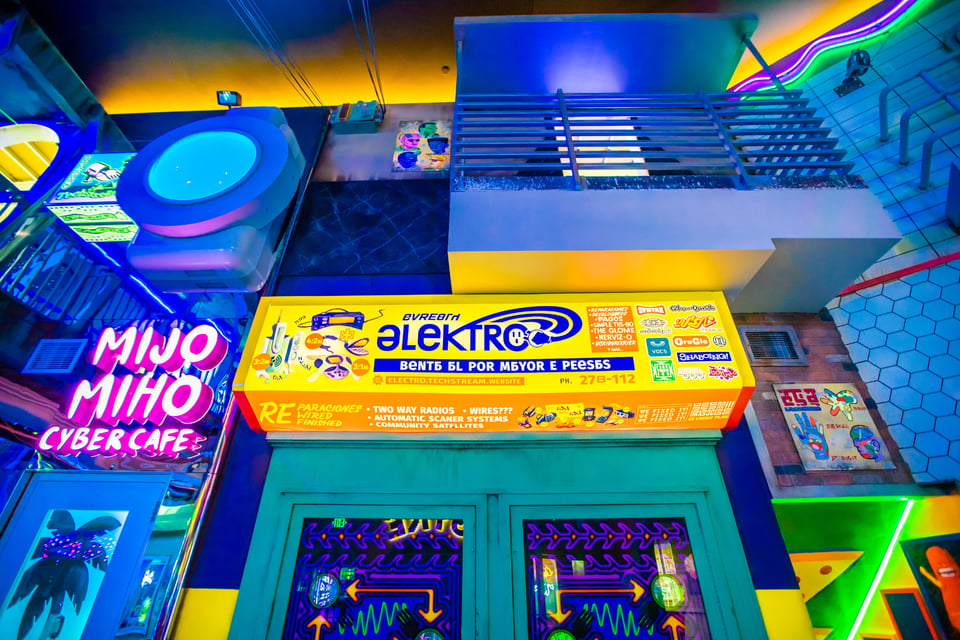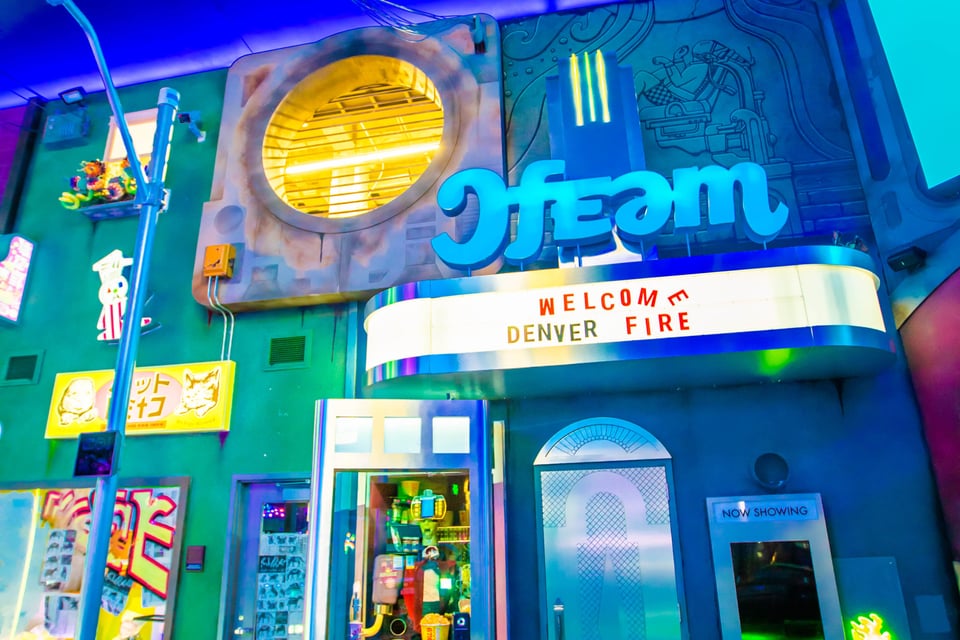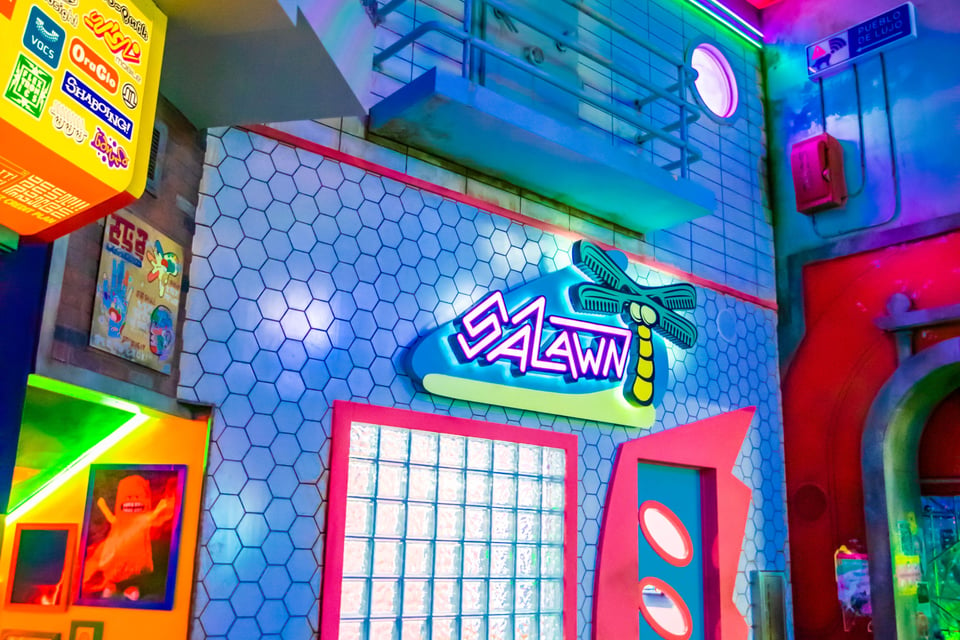 Convergence Street lives on the 4th floor of the exhibit, and will likely be the first world encountered by visitors. Elevator doors open onto a covered plaza bustling with vendors selling otherworldly goods, buskers, currency exchange kiosks, and a disorienting 'you are here' map. Leaving the Entry Plaza, the visitor will find themselves on an active downtown street, lined with 2-story buildings with diverse architectural styles: a neon-covered apartment building sits in juxtaposition to a futuristic facade with dazzling video billboards. The street is home to unconventional vehicles, doorways, and secret passages leading to Custom and Flex Spaces.
City Streets Facades Contributors
The credits page is organized by different levels of contribution: Exhibition, Anchor Space or Project.
You're on a project page within the C Street Anchor Space in the Convergence Station Exhibition.