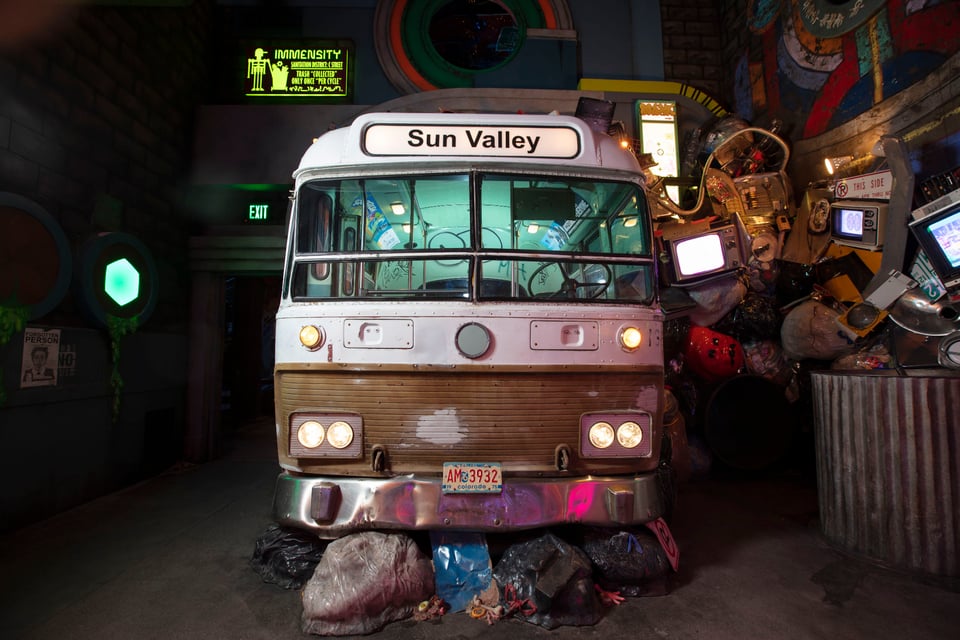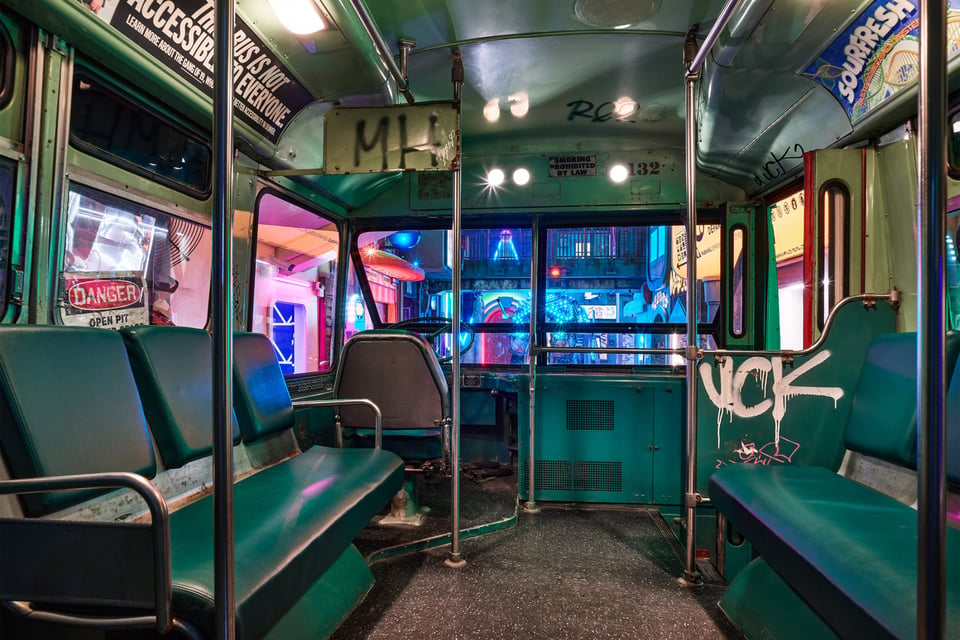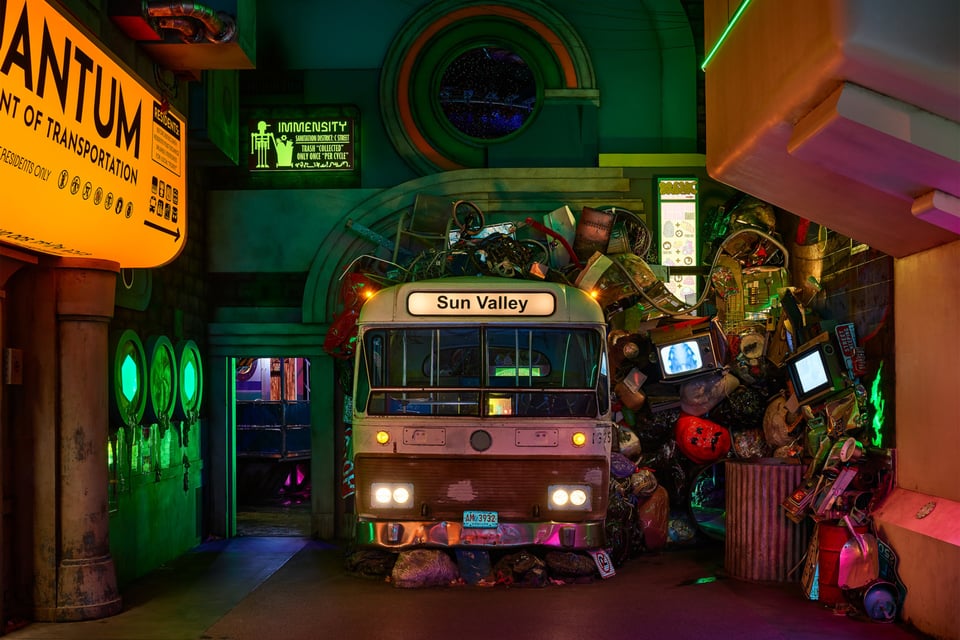 Pam's Bus is inspired by the history of urban and inner-city transportation, and the cultures these networks foster and simultaneously represent. It was created from a 1959 Mack bus, operated until the early 1980s by the Denver Tramway Company. Much of the interior graffiti is preserved, as well as its 1950's aesthetic. The bus serves not only as a piece of art but an interactive piece of living history.
Jammed through, and stuck in a C Street city gate, Pam's Bus plays a critical role in the narrative of the Converged Worlds. This is where the story of Convergence begins!
Pam's Bus Contributors
The credits page is organized by different levels of contribution: Exhibition, Anchor Space or Project.
You're on a project page within the C Street Anchor Space in the Convergence Station Exhibition.