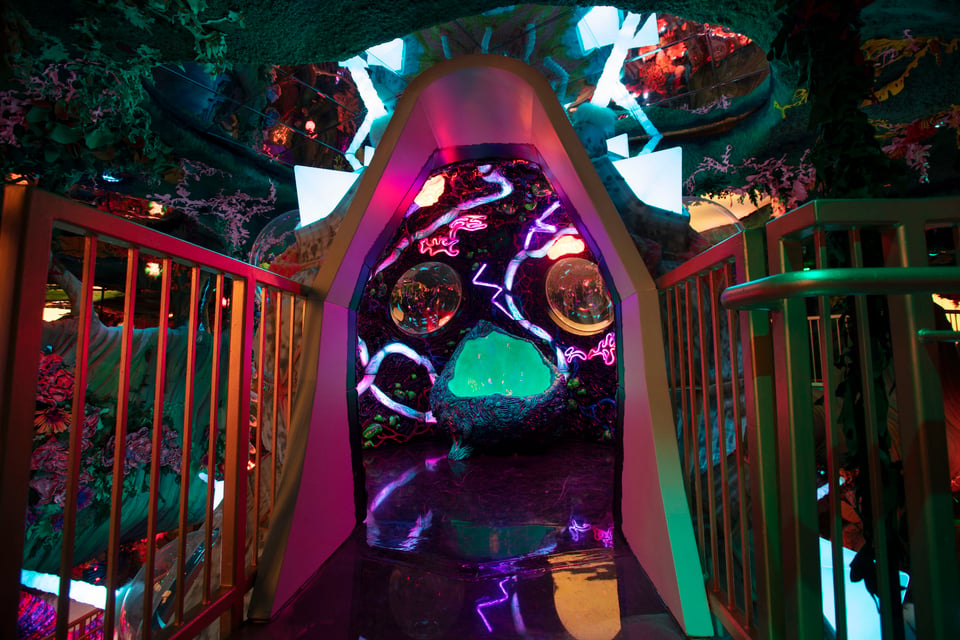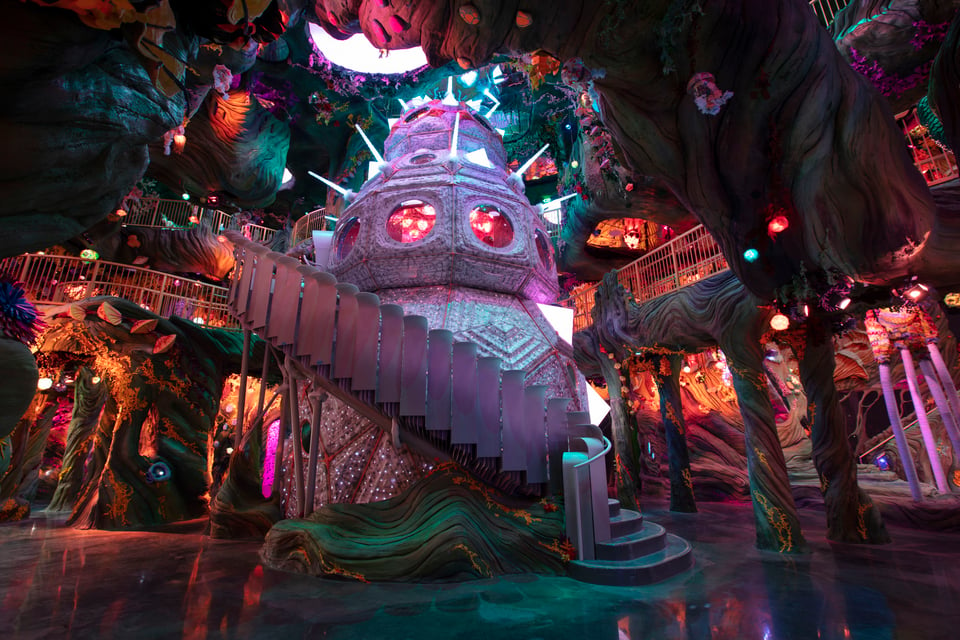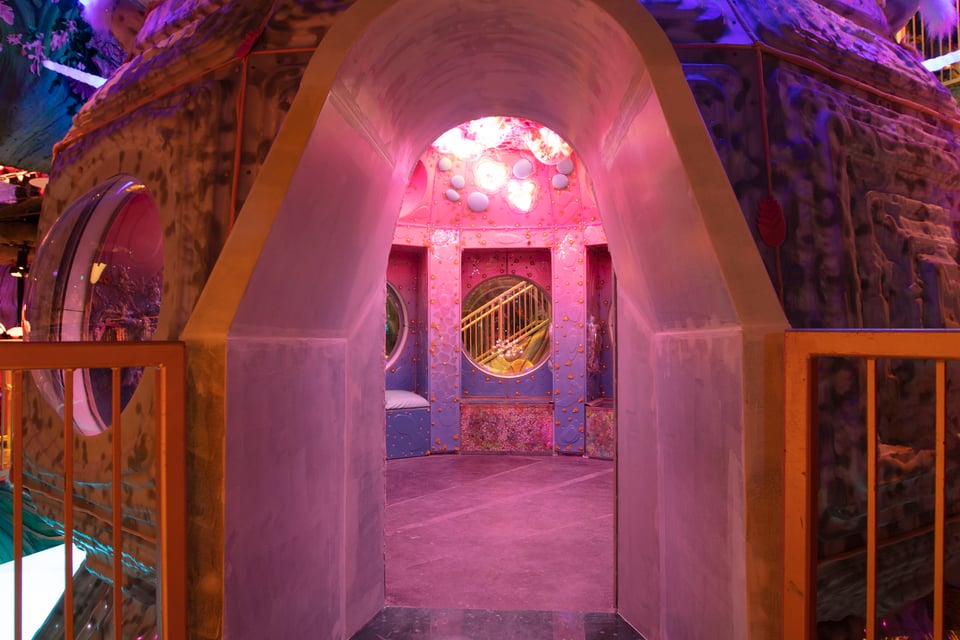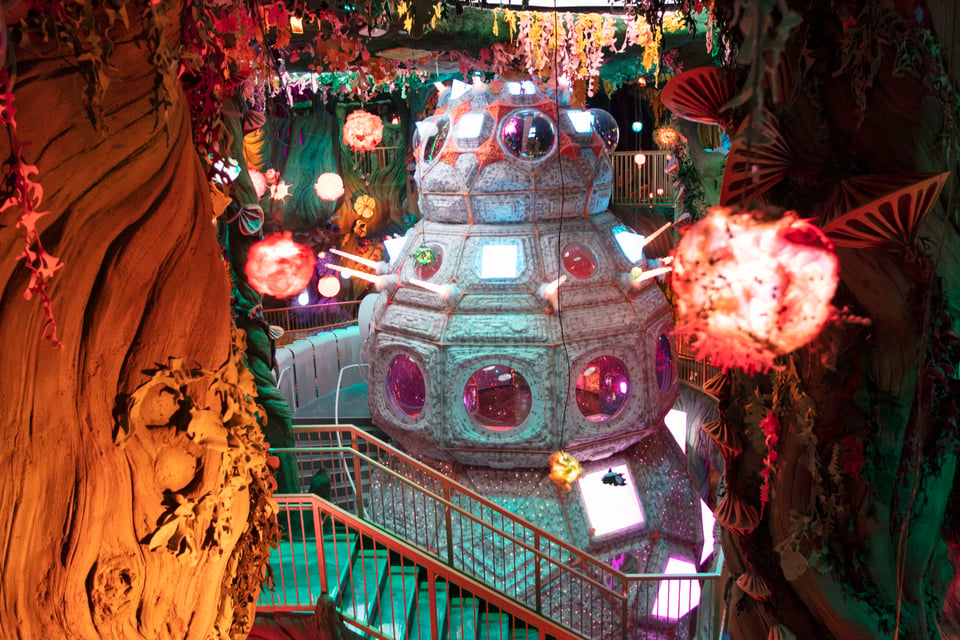 The Cosmohedron is to Numina as a nucleus is to a cell. It's gray-white shell stands in stark contrast to the green world in which it resides. It appears like a sort of gargantuan shelled deep-sea creature, or like a towering armored virus. Glowing polyhedrons and spikes pulse with shifting light and glittering sparks crawl up it's sides as it shudders and grumbles with odd sounds. Bulbous apertures reveal colorful interiors, the life within spanning the macro and micro worlds. A curling frill wraps the outside, part mushroom gills and part salamander gills, serving as a staircase for us tiny humans. It's spikes sink into the roof of Numina above it, and Numina wraps around its legs down below - the two have clearly grown into one another.
Cosmohedron Contributors
The credits page is organized by different levels of contribution: Exhibition, Anchor Space or Project.
You're on a project page within the Numina Anchor Space in the Convergence Station Exhibition.