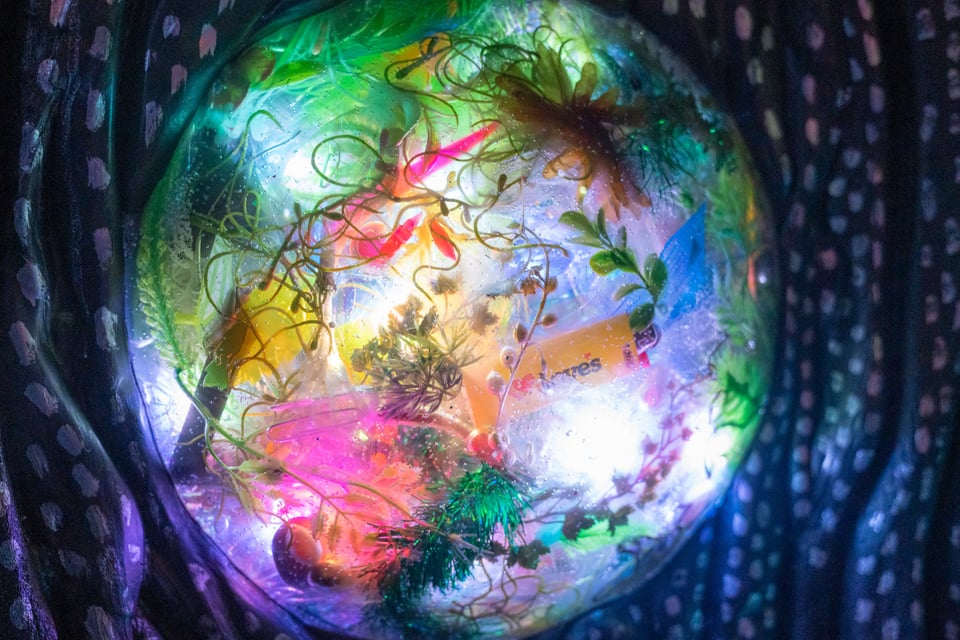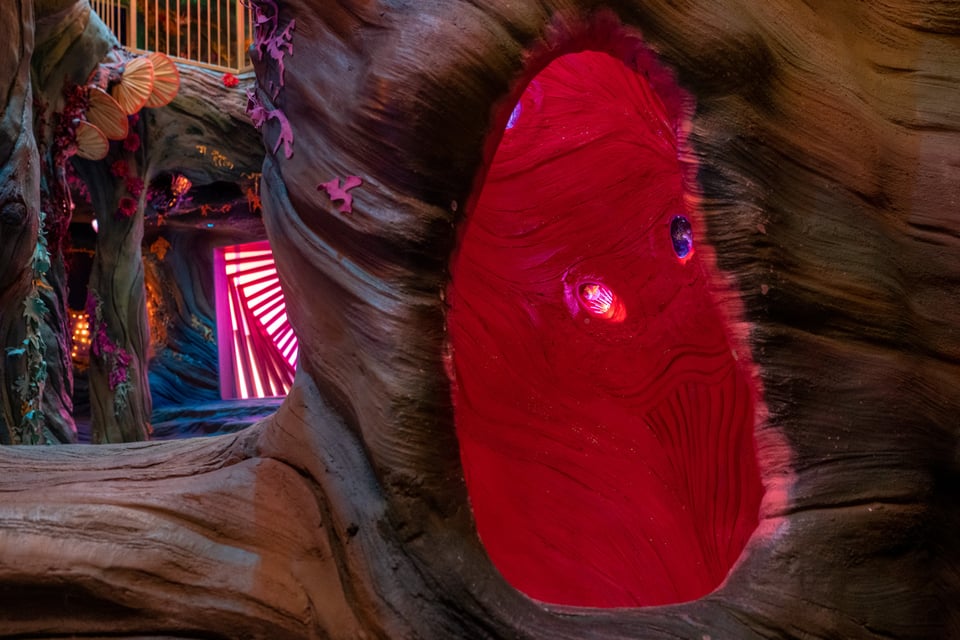 Two small caves full of little windows sit near one another in a corner of Numina. One is pink and tiny, only one or two people could crawl in to sit on the cushions inside. It is tall and narrow, tear drop shaped, with a mushroomy pink walls. An oculus showing a moving sky at the top of the cone. The other is larger and black, with delicate dotted patterns crawling over it's dark folds. Both caves feel protective and restorative, a haven from the massive worlds beyond.
Isolation Caves Contributors
The credits page is organized by different levels of contribution: Exhibition, Anchor Space or Project.
You're on a project page within the Numina Anchor Space in the Convergence Station Exhibition.