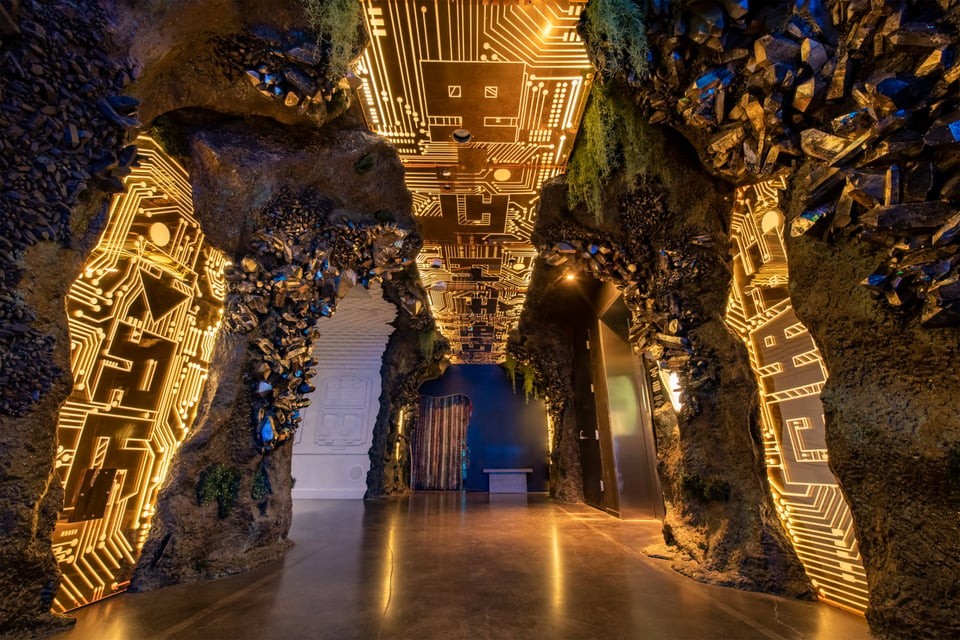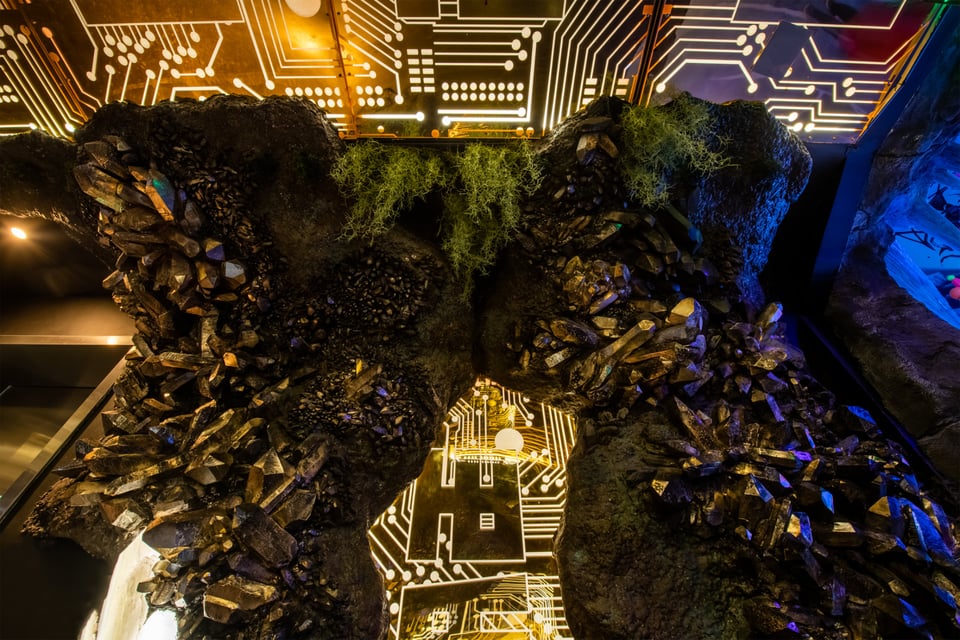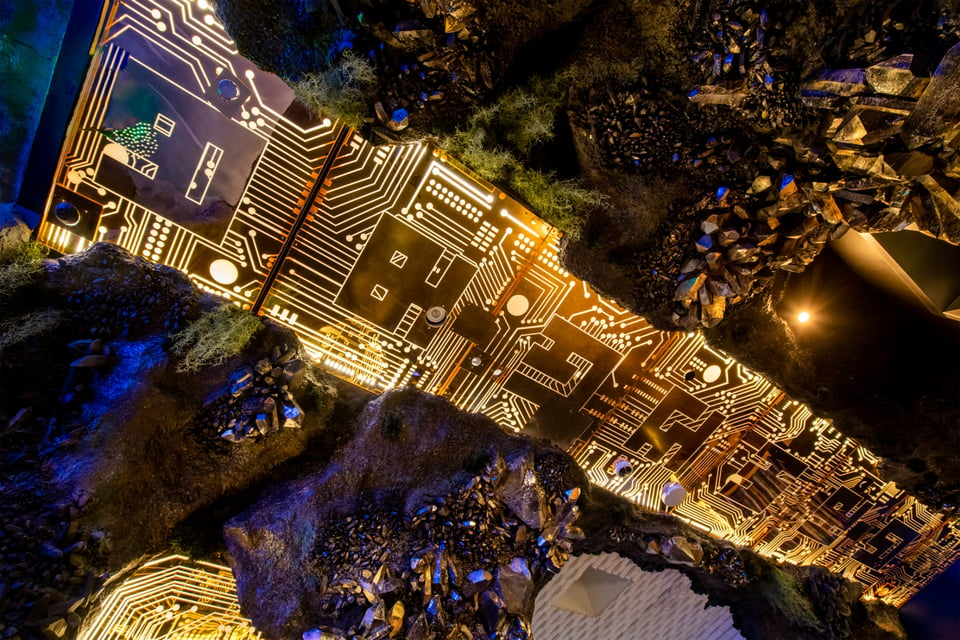 Your definitions of space and time are challenged within the "Crystal Future" installation by Christopher Owen Nelson; a hypnotic exhibition of tranquility and life among the remnants of the future past. A present day building covered in graffiti and overgrown with gold, chrome crystals opens to an illusion of a vortex created by mirrors. The repeating cave walls and crystals as far as the eye can see creates a psychedelic and fragmented perception of reality that is open to interpretation.
Crystal Future Contributors
The credits page is organized by different levels of contribution: Exhibition, Anchor Space or Project.
You're on a project page within the Ossuary Anchor Space in the Convergence Station Exhibition.