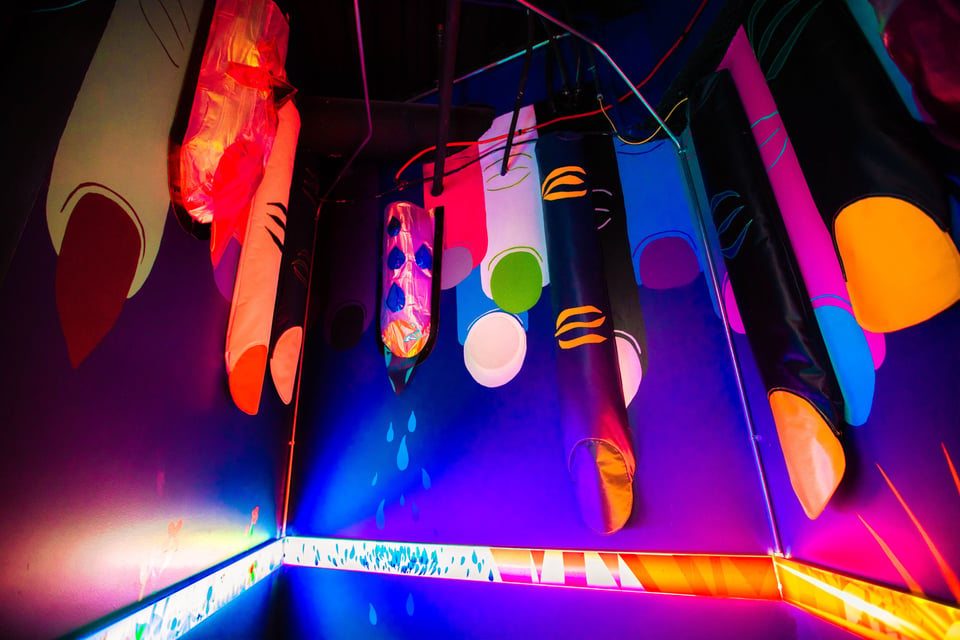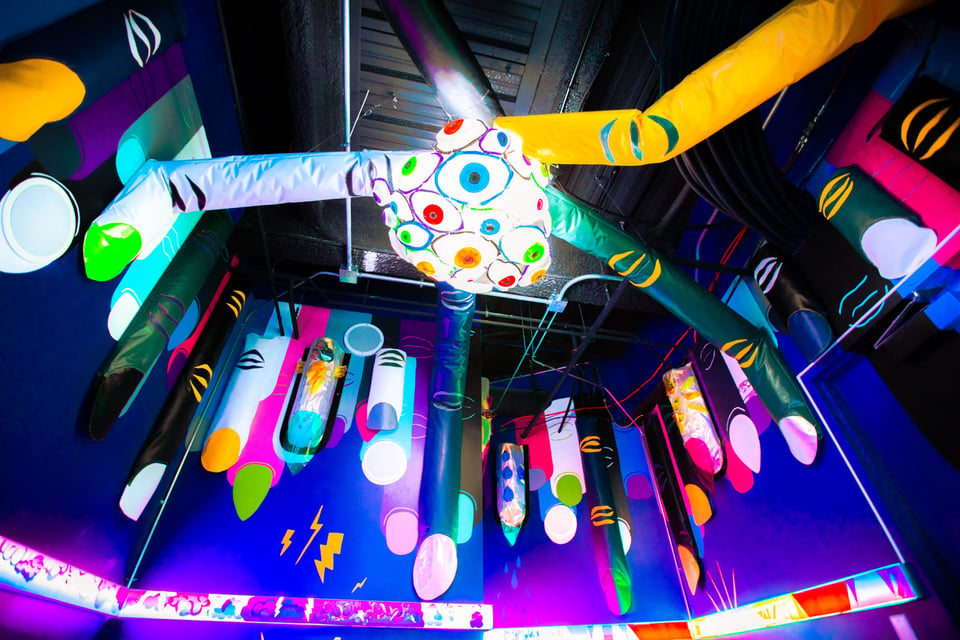 Finger Dome focuses on the body, and the bodily relationship to space, self and others. The installation is comprised of two main elements: body parts/ body relationships, and the cycles of the natural world. Fingers of various sizes and materials drip down the walls, in community with one another, touching, reaching, feeling, and searching together. Do these fingers belong to one entity, one monster, or are they part of the space? There is a large all-seeing ball of eyes in the center of the ceiling both providing light to see the space, and watching you see it. The use of fingers and eyes is common in Toan's work as metaphors for touch, connection, and visibility. In Finger Dome the body parts meld with the space, questioning the delineation between self, body and space. Similarly, the natural imagery of gardens and plants, rain and storms, sun and sky remind us that as we begin to look beyond ourselves, we find ourselves in the natural world, part of cycles much larger than ourselves.
Finger Dome Contributors
The credits page is organized by different levels of contribution: Exhibition, Anchor Space or Project.
You're on a project page within the Ossuary Anchor Space in the Convergence Station Exhibition.