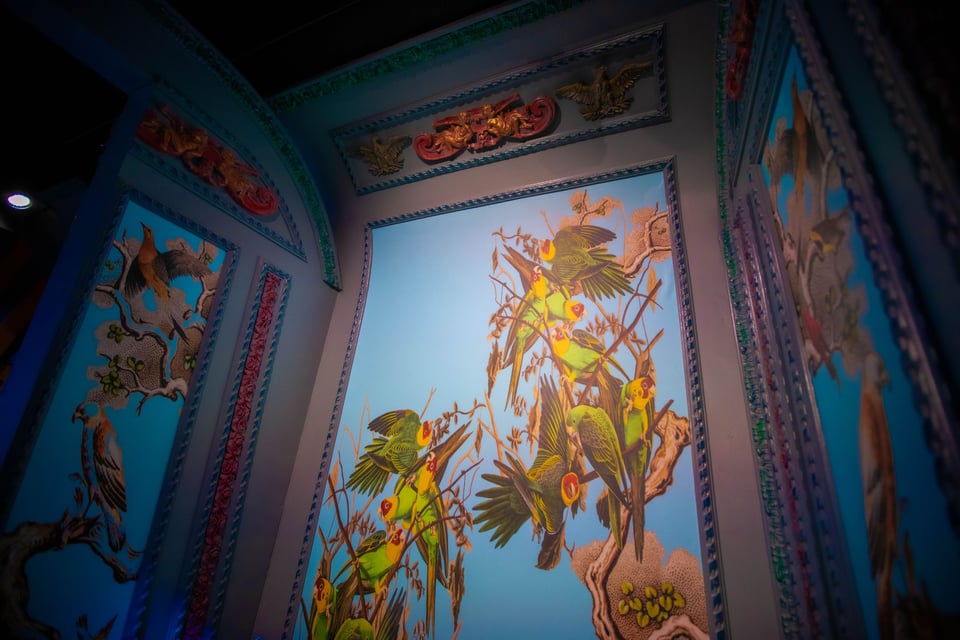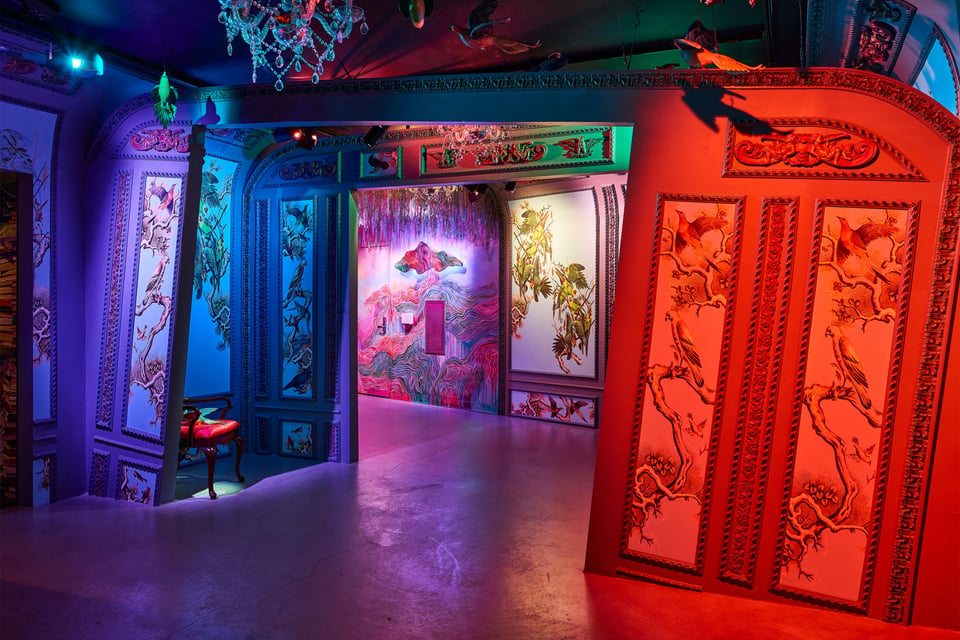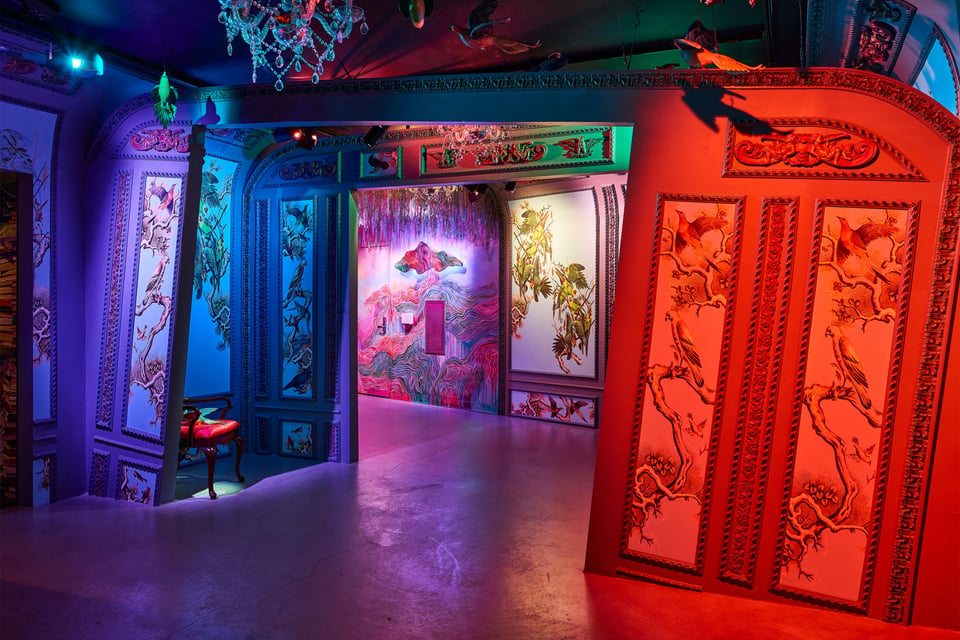 In "The Parlour Birds" various species of birds, no longer among the living, are currently entrenched within the decorative world of esthetics and wallpaper. They are inhabitants within the larger psychedelic collage of memories produced by the convergence of four worlds. The energy created by this convergence forces the birds' migration from the wallpaper into life. These birds will leave their static lives, transforming the space around them, as they are born again, finding magic but retaining their memories of the past.
The Parlour Birds Contributors
The credits page is organized by different levels of contribution: Exhibition, Anchor Space or Project.
You're on a project page within the Ossuary Anchor Space in the Convergence Station Exhibition.