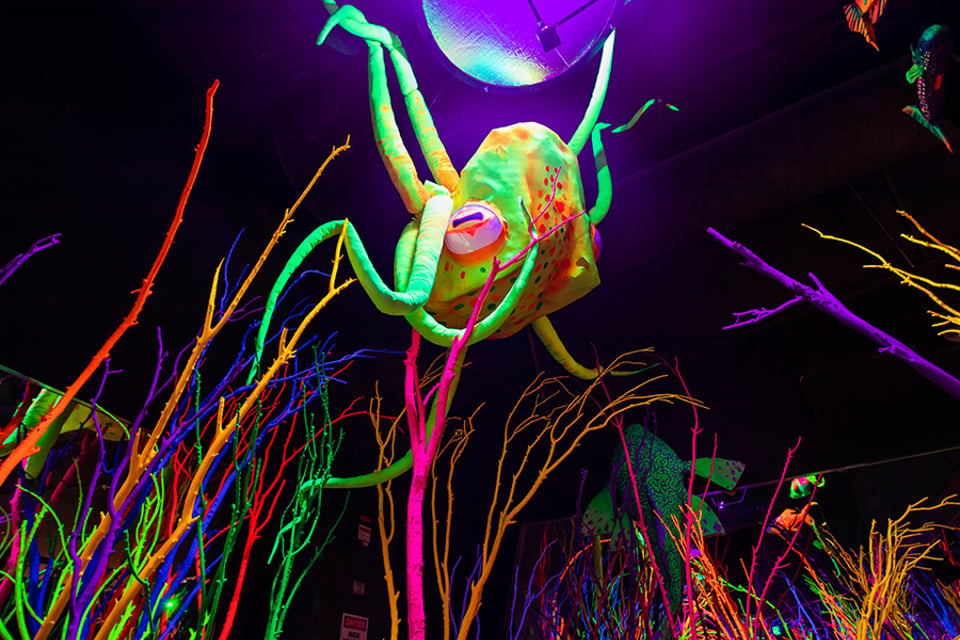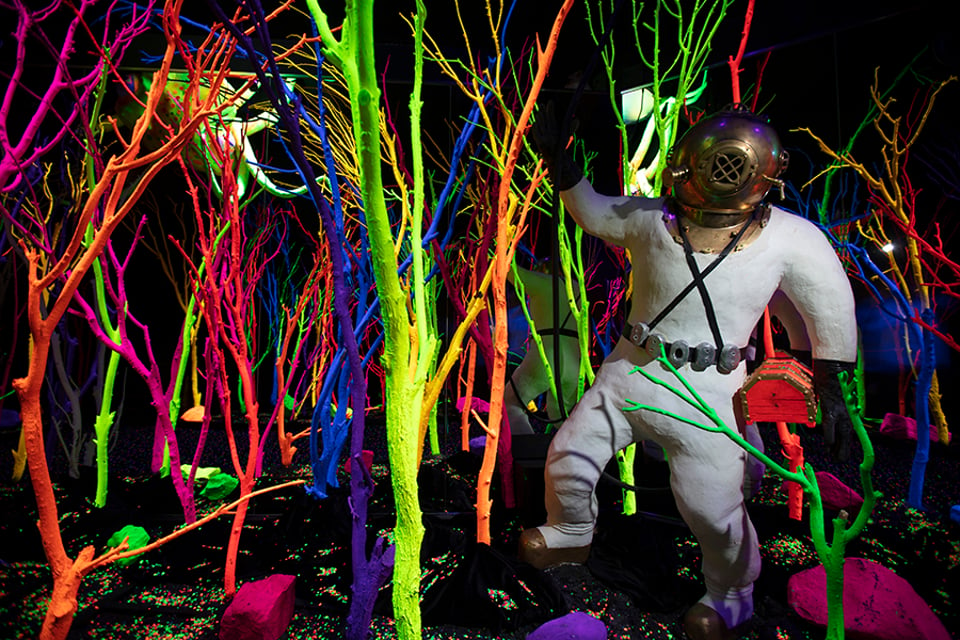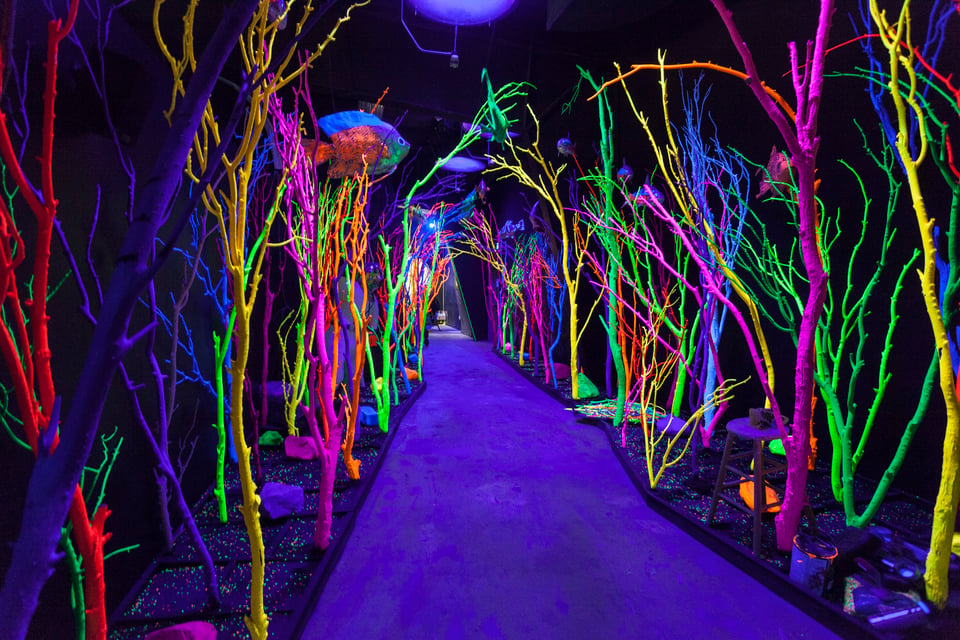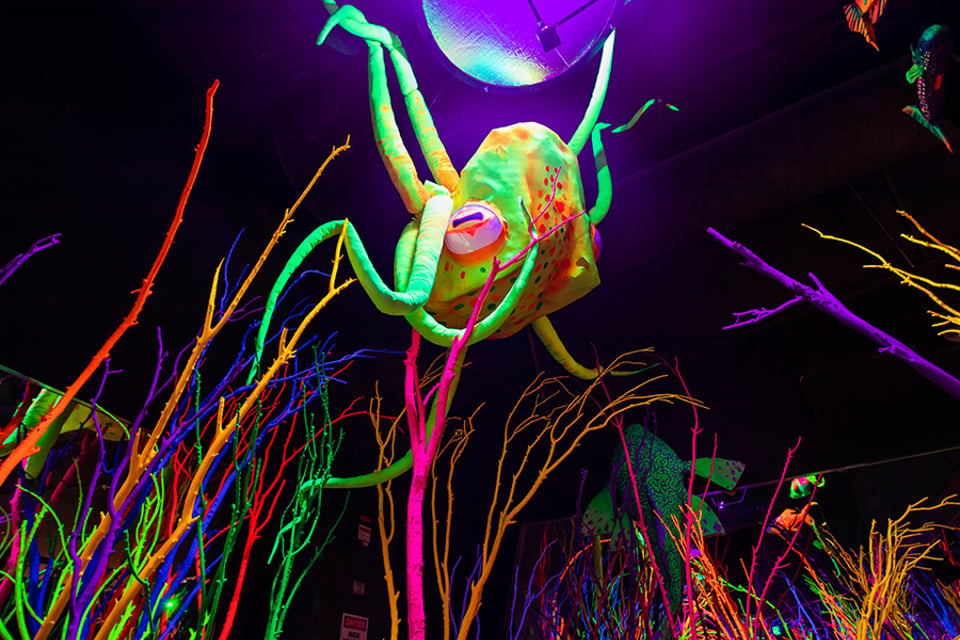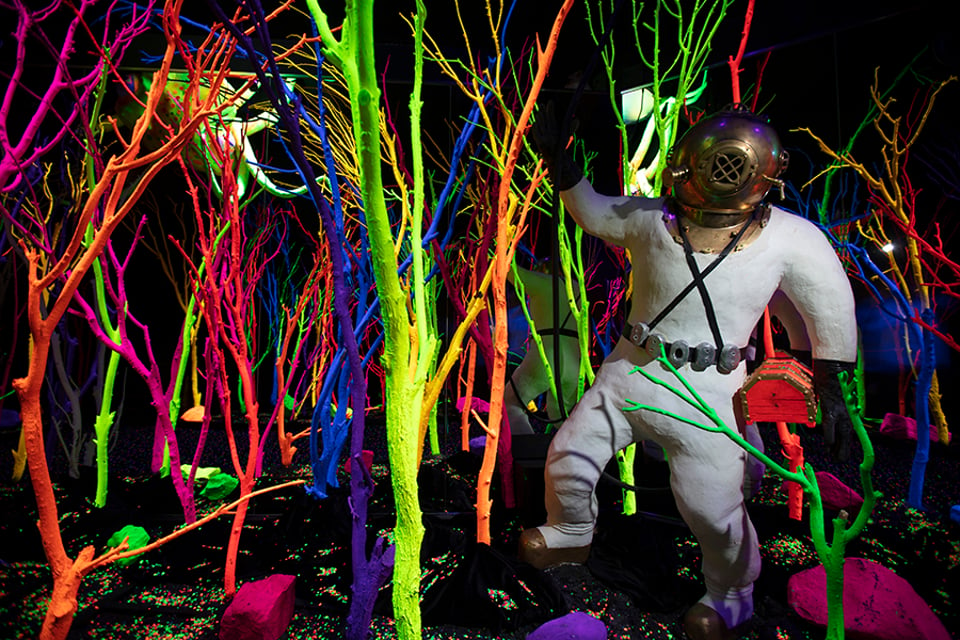 A glowing forest of black light coral under luminous fish. An echo of the family fish tank.
Glowquarium Contributors
The credits page is organized by different levels of contribution: Exhibition, Anchor Space or Project.
You're on a project page within the The Caves Anchor Space in the House of Eternal Return Exhibition.
Creative Leads
Matt King

Project Lead, Concept, Tree Painting, Fish Sculptures, Diver Armature, Installation