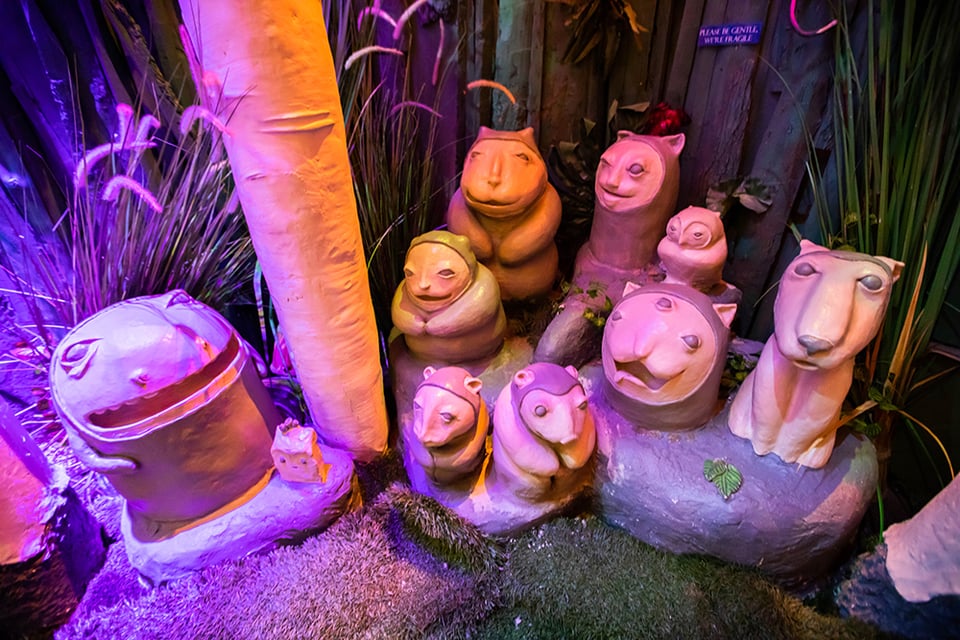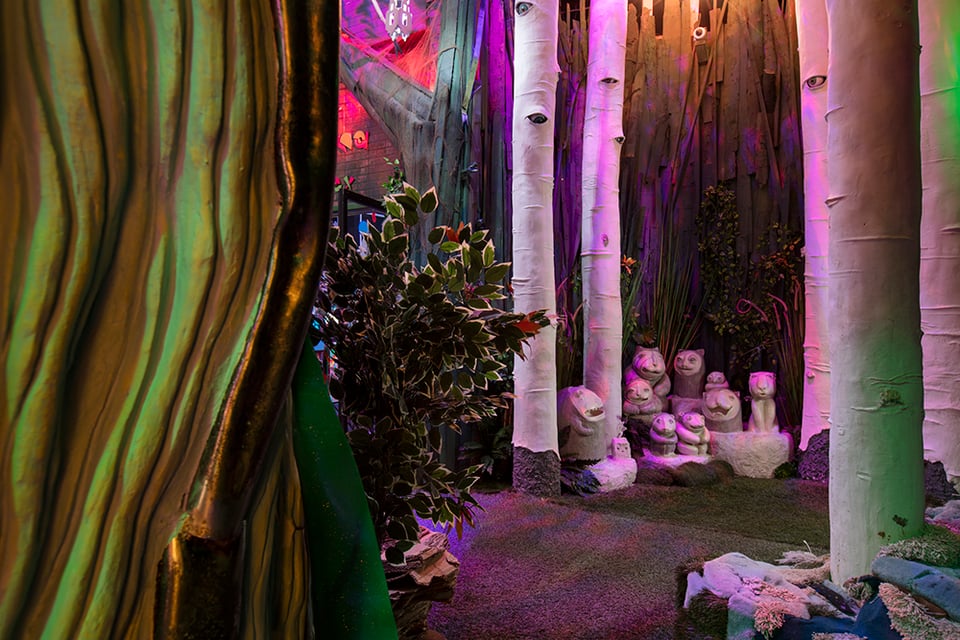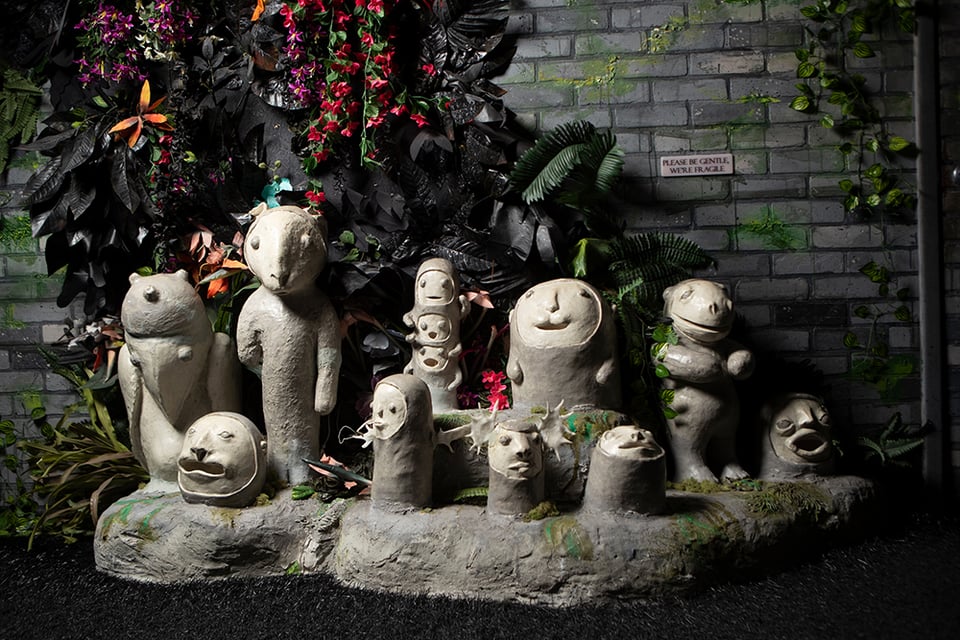 Capacitive touch critters who make sounds when a hand is placed on their heads. Representing the more base qualities of the human condition, these ancient, petty imps have calcified from extreme laziness.
Lowing Lowlies Contributors
The credits page is organized by different levels of contribution: Exhibition, Anchor Space or Project.
You're on a project page within the The Forest Anchor Space in the House of Eternal Return Exhibition.