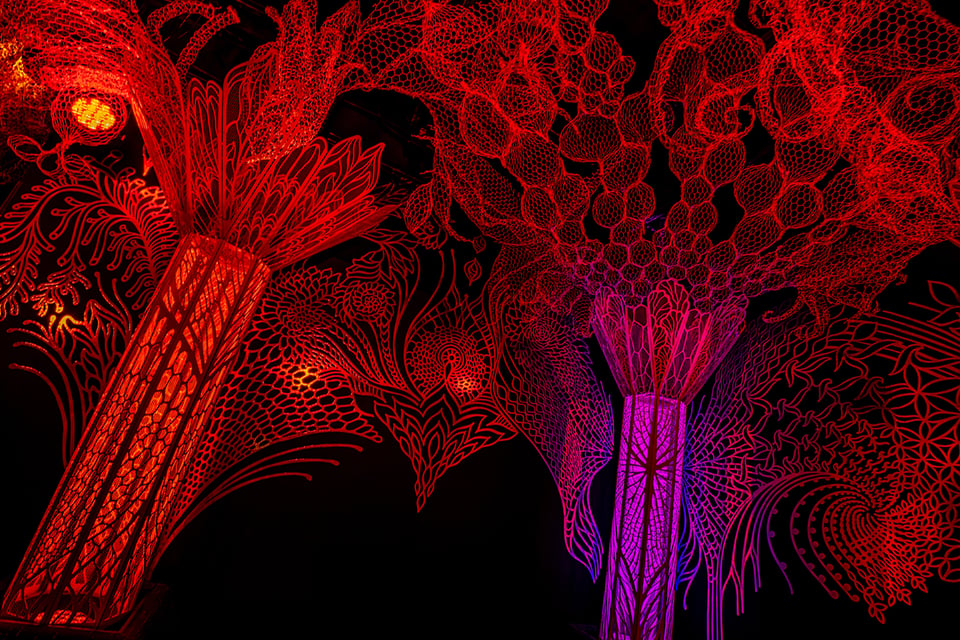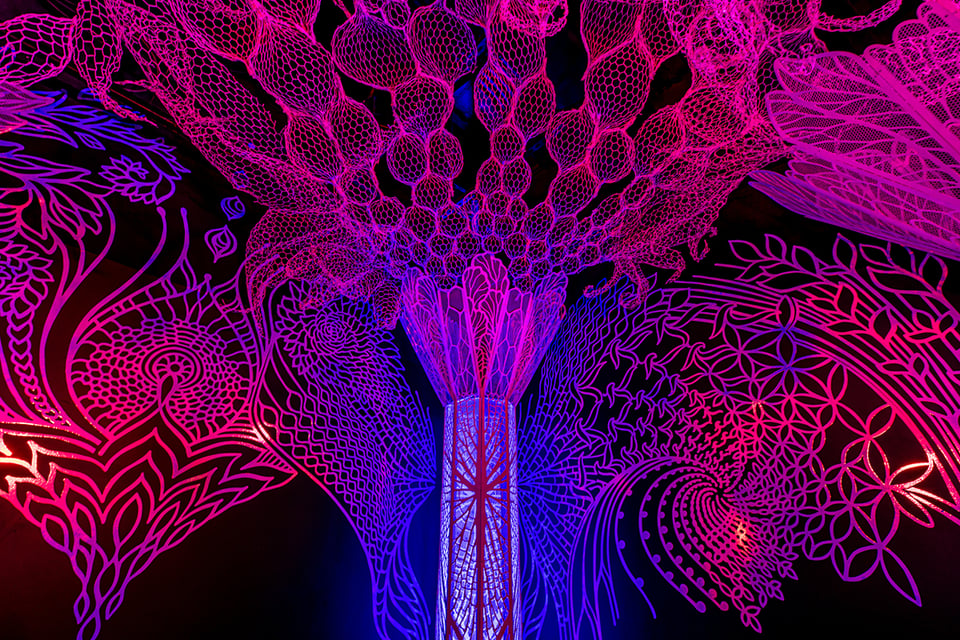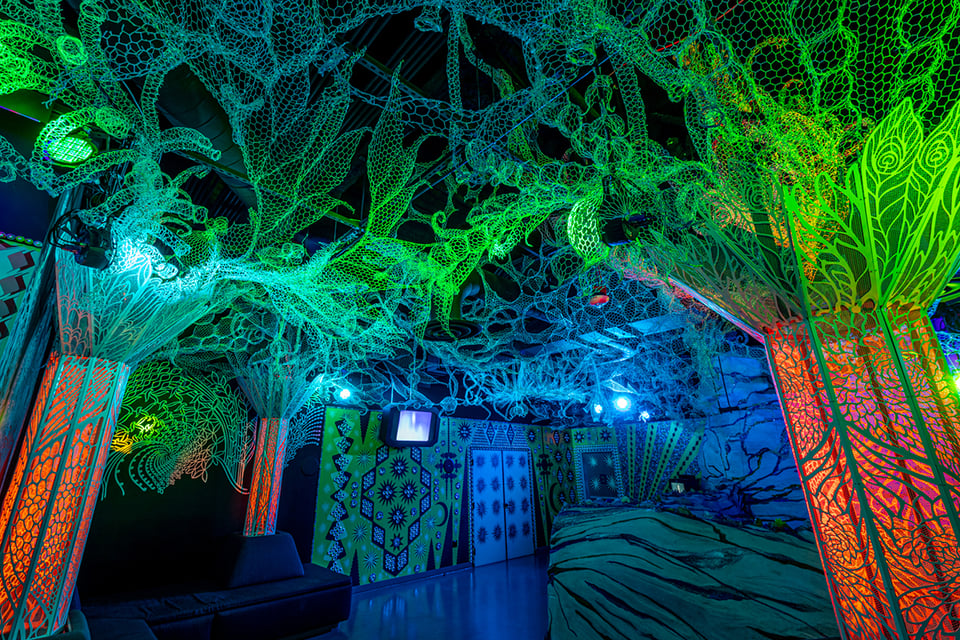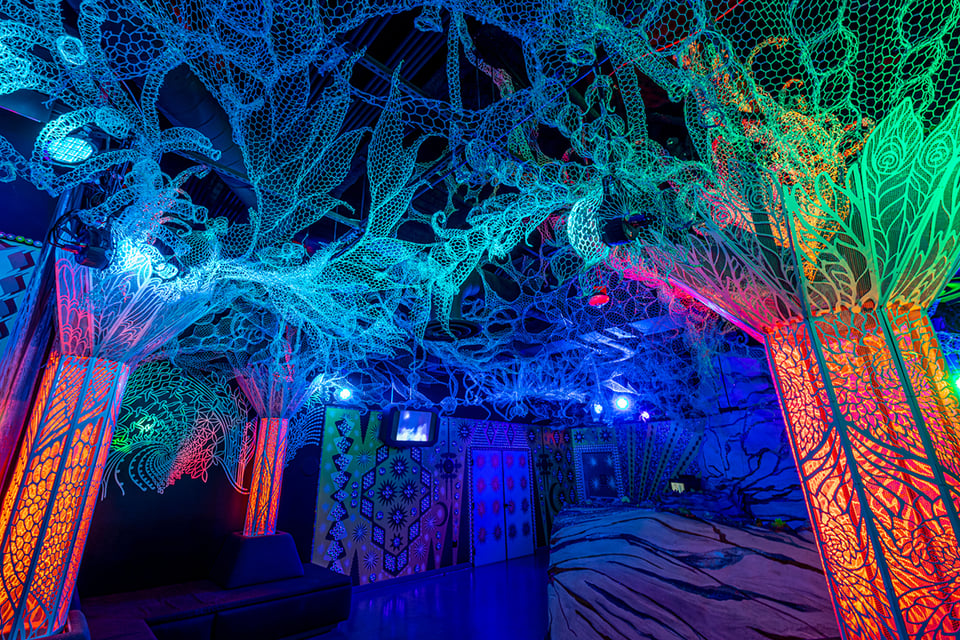 FractaLife is an immersive light and sound installation made out of wire netting, reminiscent of a large, floating, living organism that pulsates with a rhythm of ever-­changing colored lights. Thousands of different netting shapes come together to form a large web­like sculpture that is suspended on the ceiling presenting a visual diversity of worlds to discover. Sections of this web creep down to the floor in tree trunk shapes that attach to simple seating areas for visitors to relax and take in the experience, contemplating ideas of energy, the cosmos, consciousness and connections.
FractaLife Contributors
The credits page is organized by different levels of contribution: Exhibition, Anchor Space or Project.
You're on a project page within the Seven Monolith Village Anchor Space in the Omega Mart Exhibition.