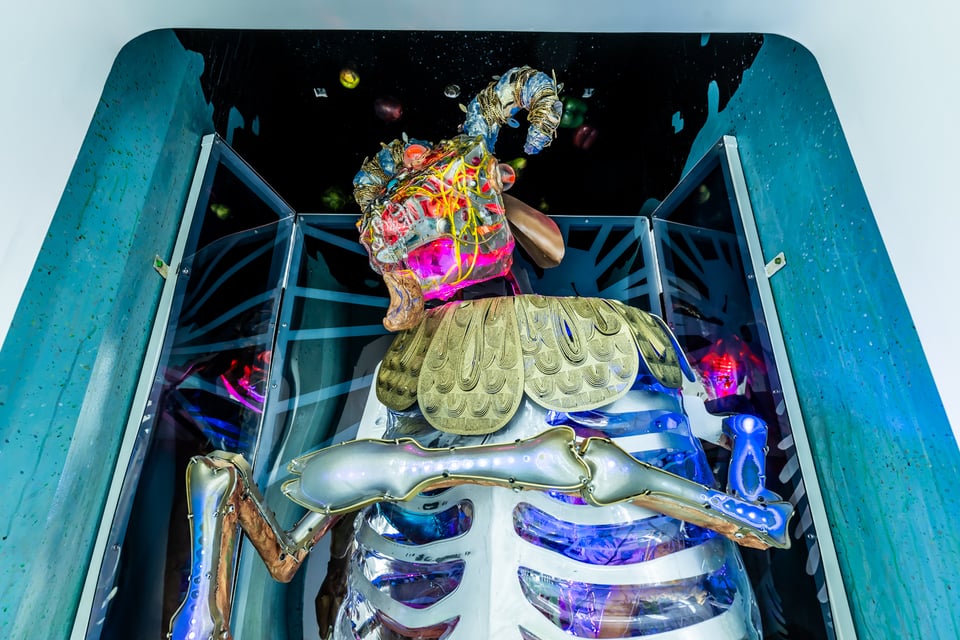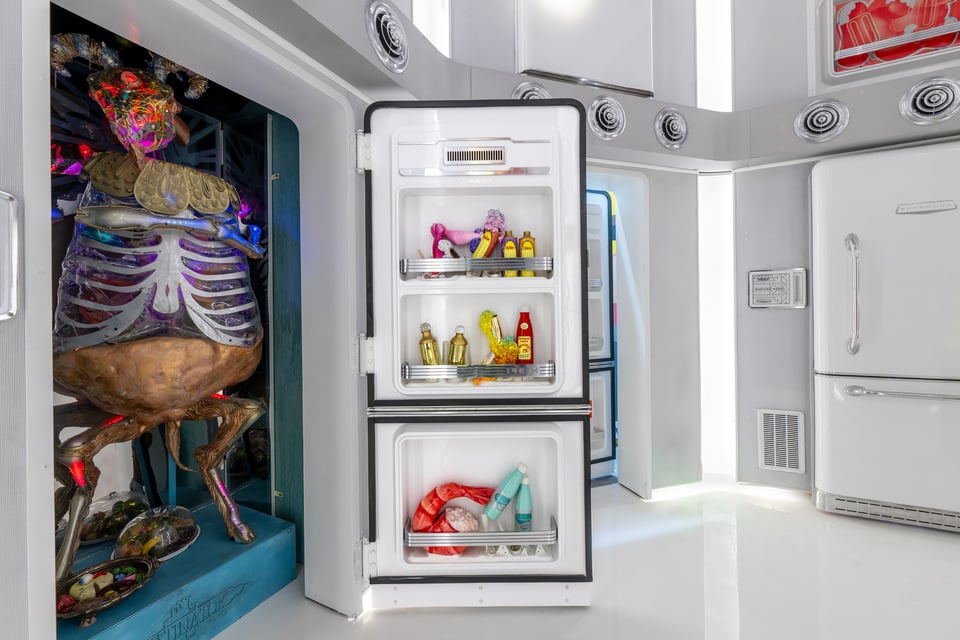 Muffin Is the trash goat. She is here to consume all of our wasted leftovers. When Muffin's fridge is opened, it activates a dance party for Brrrmuda! You can see inside this goat and bear witness to the meals it has consumed.
Muffin Contributors
The credits page is organized by different levels of contribution: Exhibition, Anchor Space or Project.
You're on a project page within the Brrrmuda Anchor Space in the The Real Unreal Exhibition.