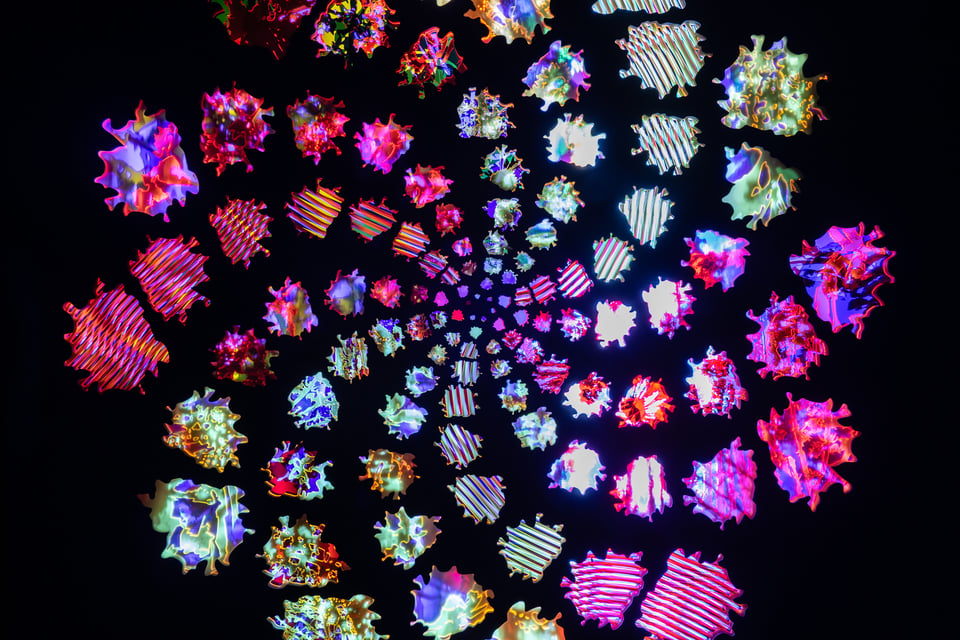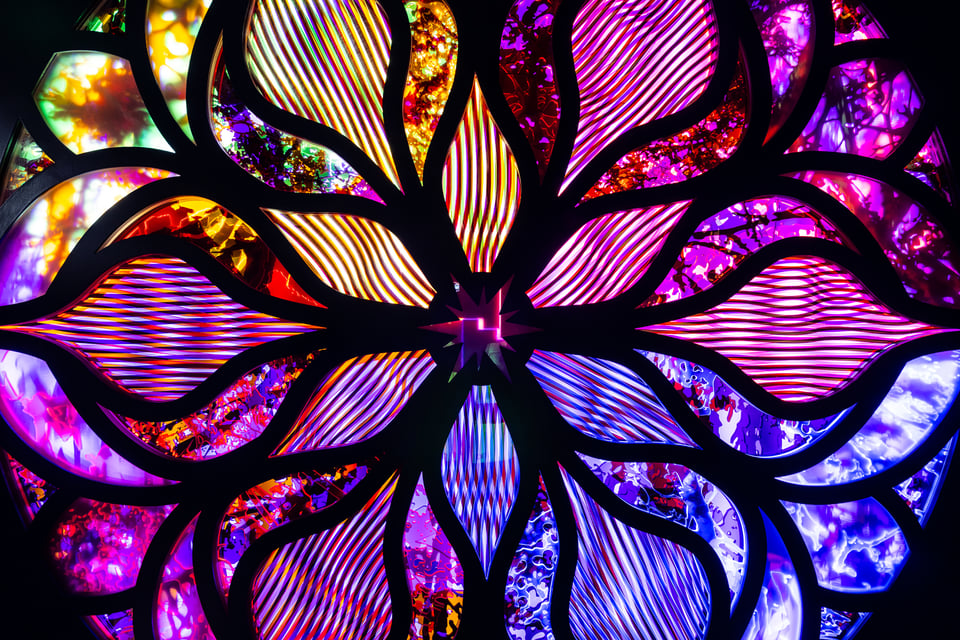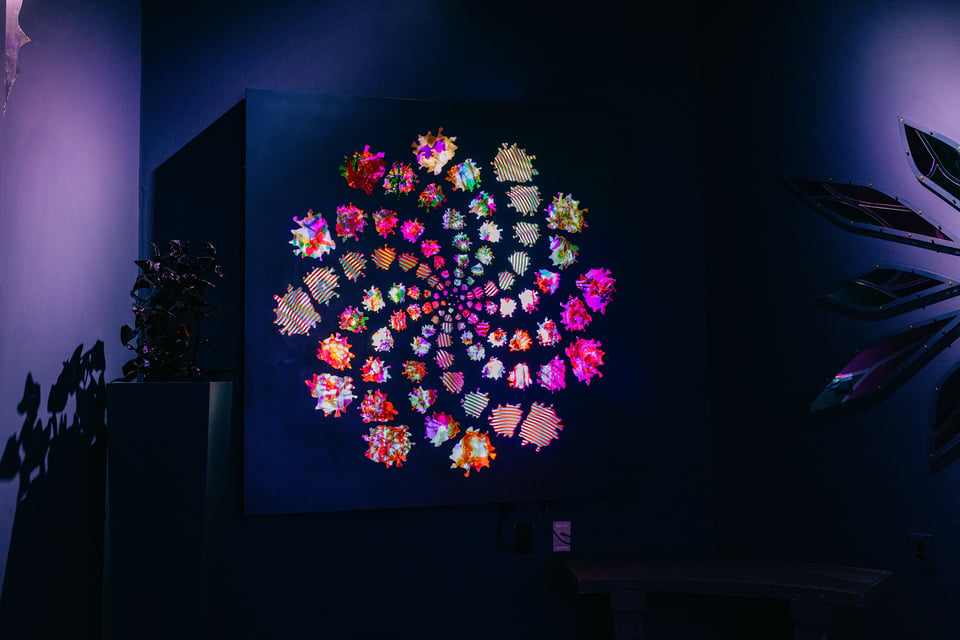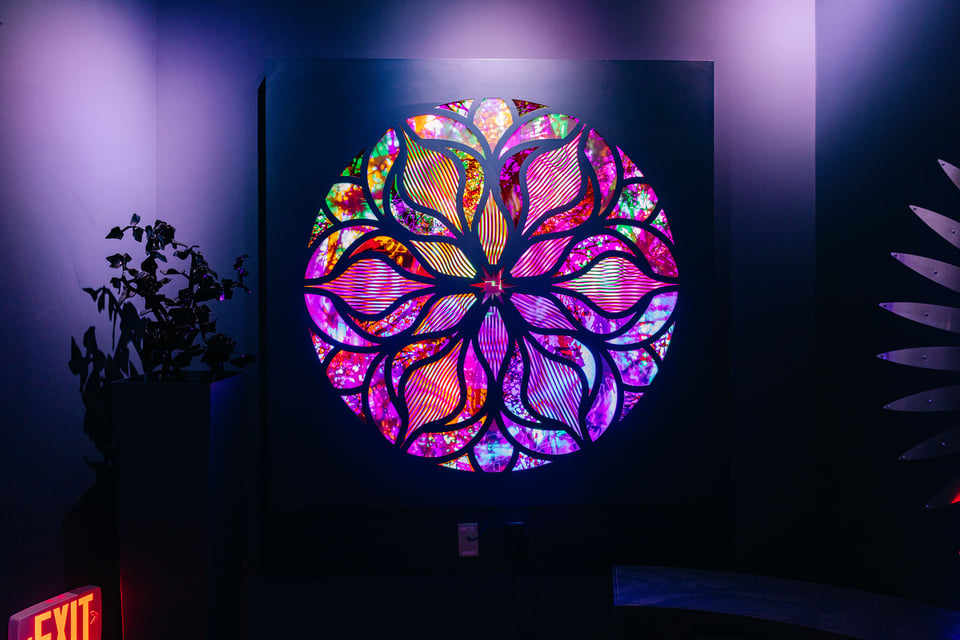 MIDNIGHT GARDEN is quiet place to take a deep breath. This room highlights the human phenomena of cultivating beauty by growing flowers in gardens. The dark teal room has two rose window lightboxes made with laser cut metal and acrylic. The acrylic layers are created from photographs the artist took of flowers, trees, shadows, and ripples of light on water. These images flicker and pulse through the rose windows and reflect off of the glossy black flower sculptures and petal mirrors.
MIDNIGHT GARDEN Contributors
The credits page is organized by different levels of contribution: Exhibition, Anchor Space or Project.
You're on a project page within the The Forest Anchor Space in the The Real Unreal Exhibition.