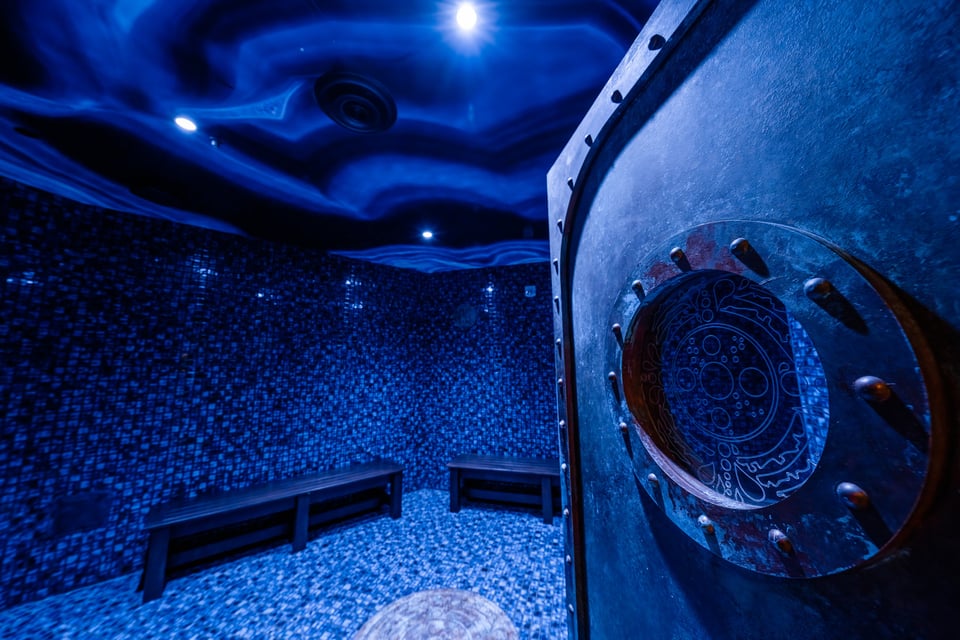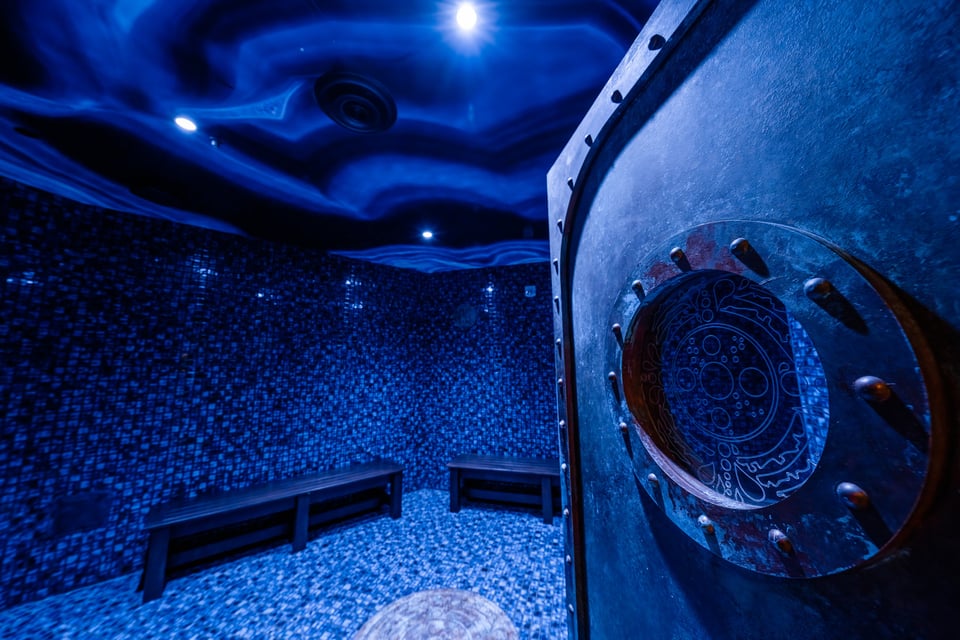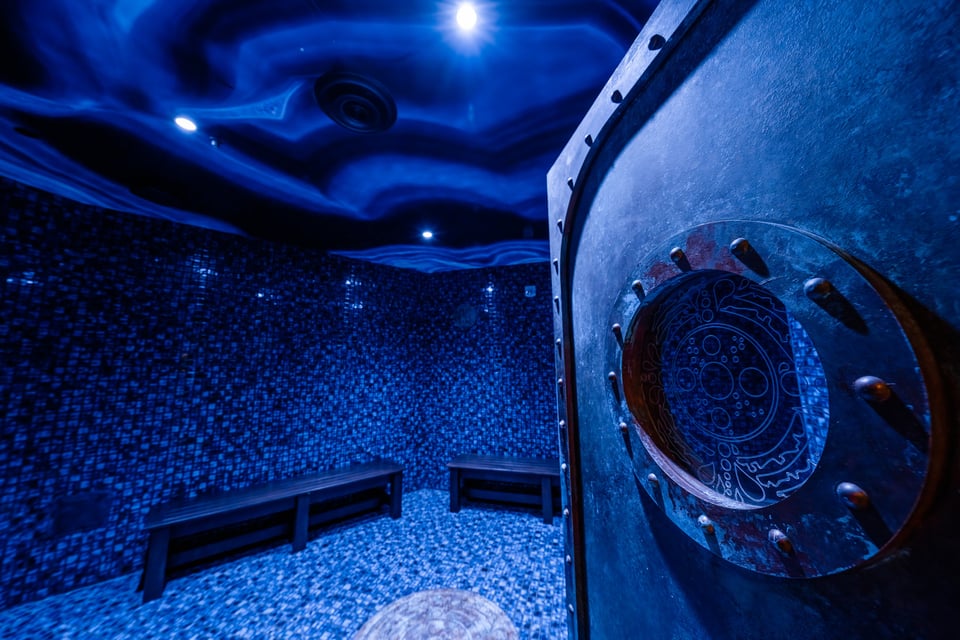 The Blue Sound Spa is intended to provide a moment of peaceful reflection amidst the maximalist chaos of Convergence Station. Every element from the simple, heavy benches, smooth tiling and swirling geode ceiling are there to support the traveller who simply needs to be washed in blue. The sounds of a mountain stream and simple melody create a meditative state.
Blue Sound Spa Contributors
The credits page is organized by different levels of contribution: Exhibition, Anchor Space or Project.
You're on a project page within the Ossuary Anchor Space in the Convergence Station Exhibition.