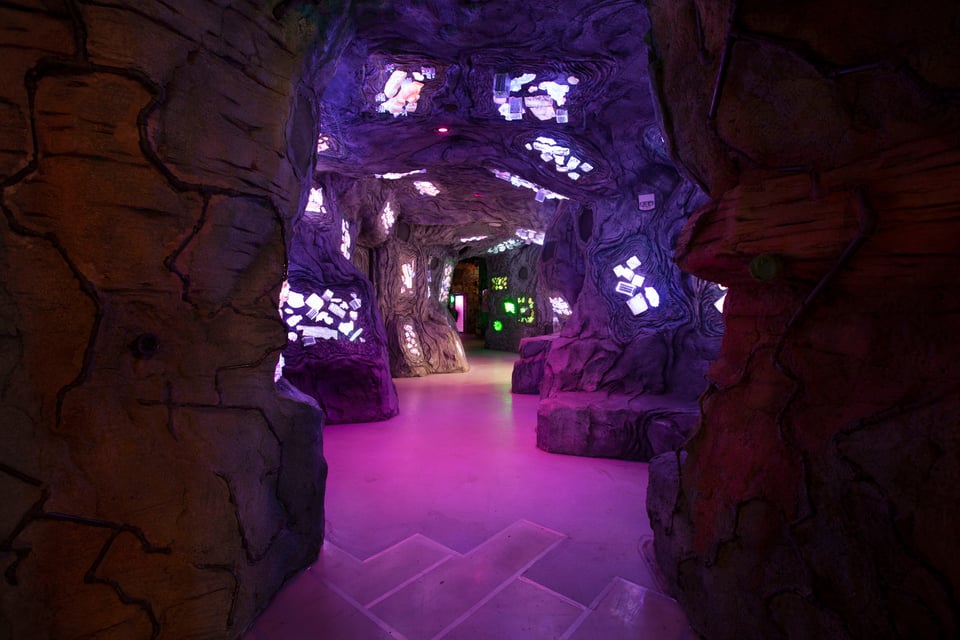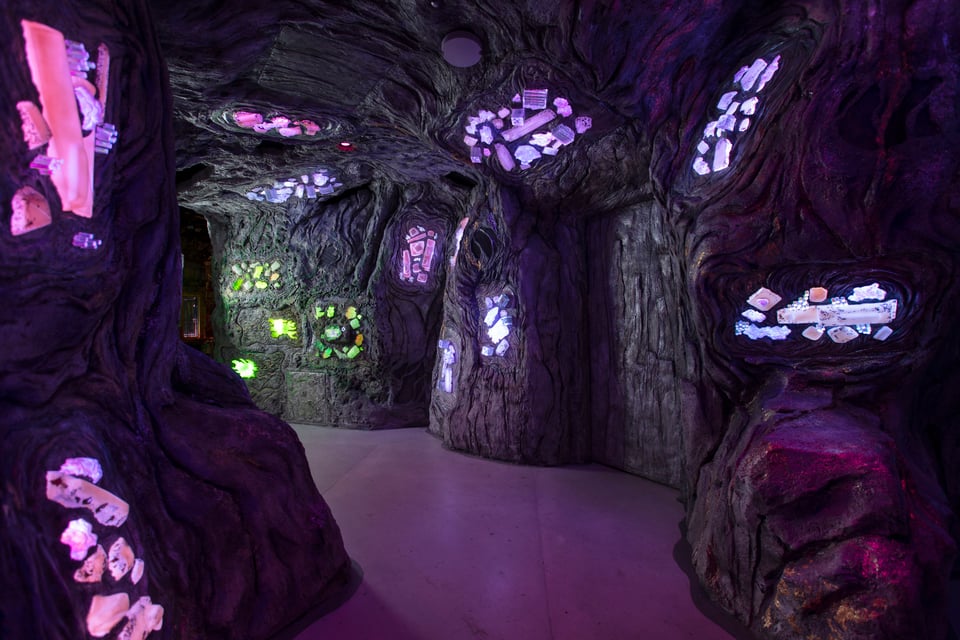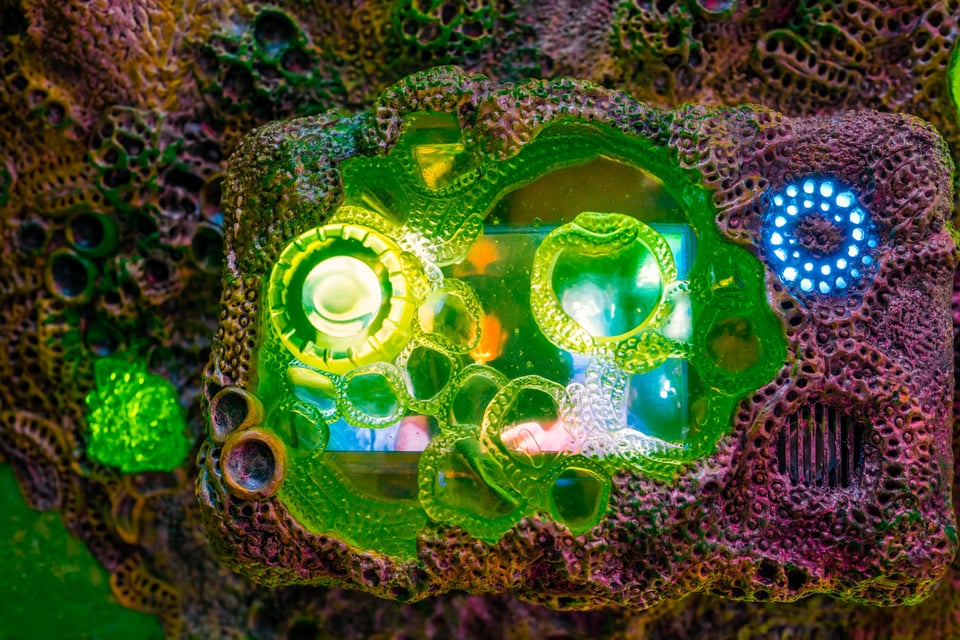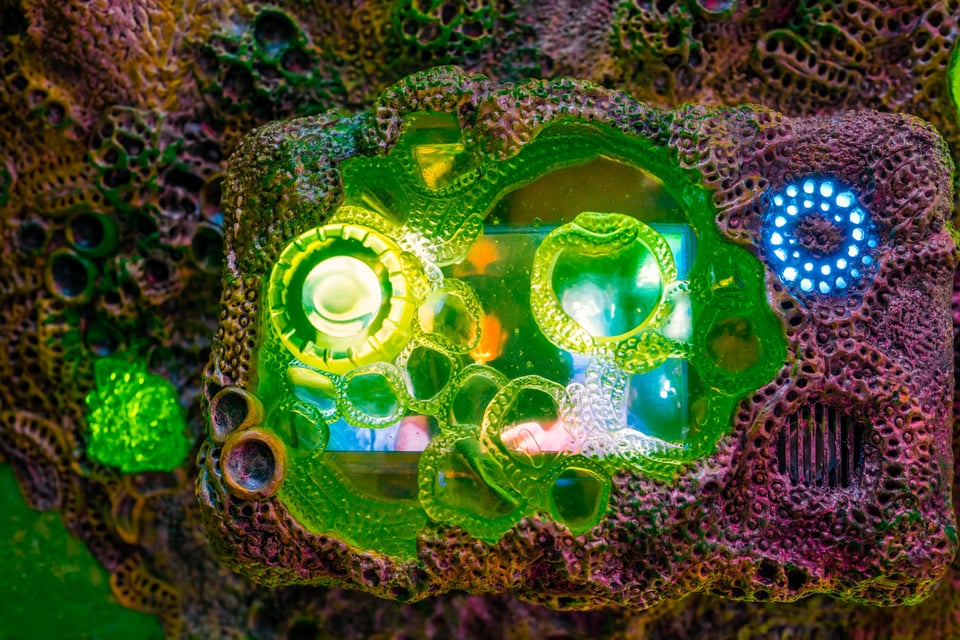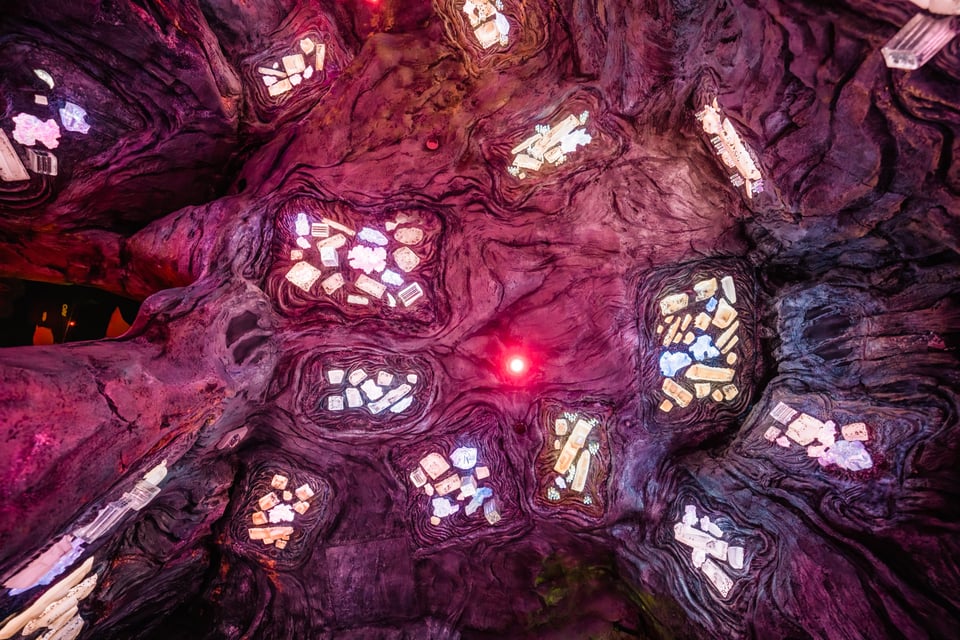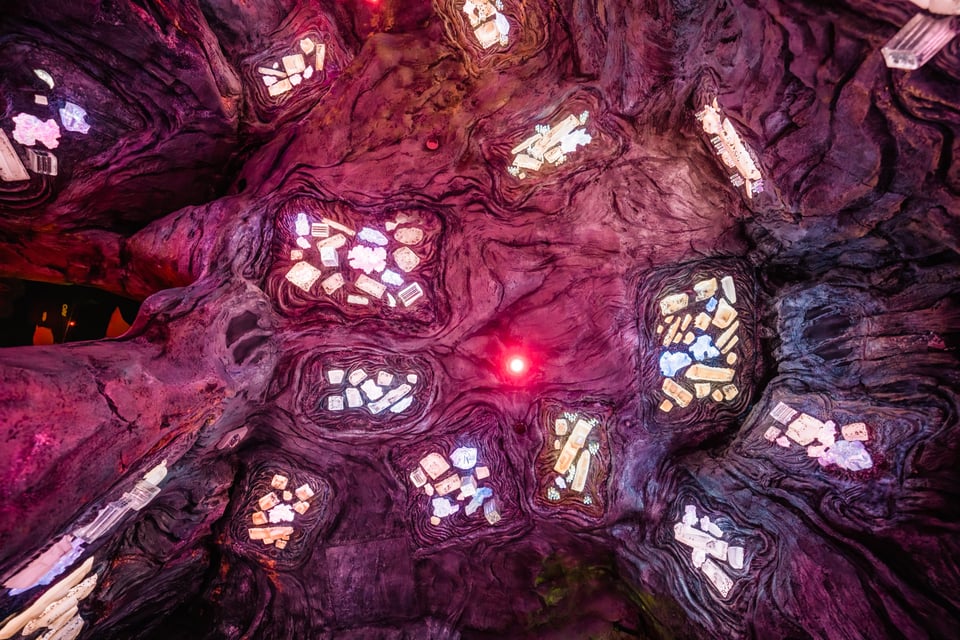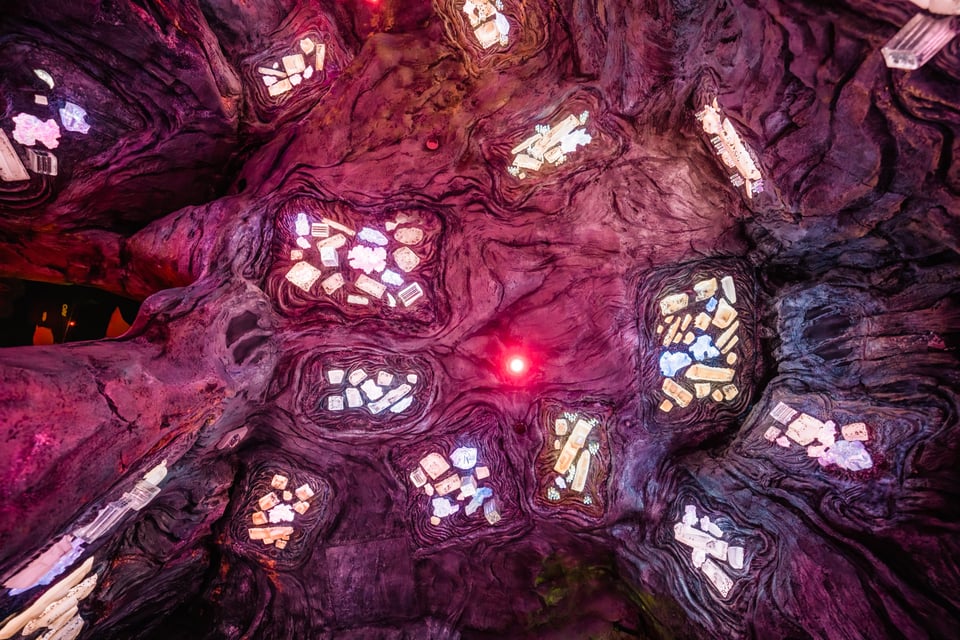 The Oss Cave is a natural wonder that's known for its exceptional specimens of Oss. Oss is a unique crystal with the ability to absorb and store memories from living biological hosts. Many citizens of the Convergence use Oss technology to hold, share, and even trade memories.
Th Oss cave contains some of the purest and rarest forms of Oss - the result of a slow organic growth process after volcanic activity. These cubic crystals are analogous to empty hard drives with optimum memory storage potential. Most of the Oss crystals here are in the early phases of receiving, amalgamating, and storing the memory of beings and places in proximity to them. As visitors move through the cave, the Oss crystal memory receptivity becomes activated. Over time, the crystals have warped and pulled in the cave walls to create mini vortexes, drawing in the essence and memory of the Cave itself.
Two green slimes appear at one end of the Oss Cave. Because slime is interested in gaining intelligence from material around it, the slime has activated the Oss crystals and left them in a state of fossilized and depleted memory. With a texture similar to that of bleached coral, these "dead" Oss crystals contain memories that are fissured and eaten away.
Oss Cave Contributors
The credits page is organized by different levels of contribution: Exhibition, Anchor Space or Project.
You're on a project page within the Ossuary Anchor Space in the Convergence Station Exhibition.