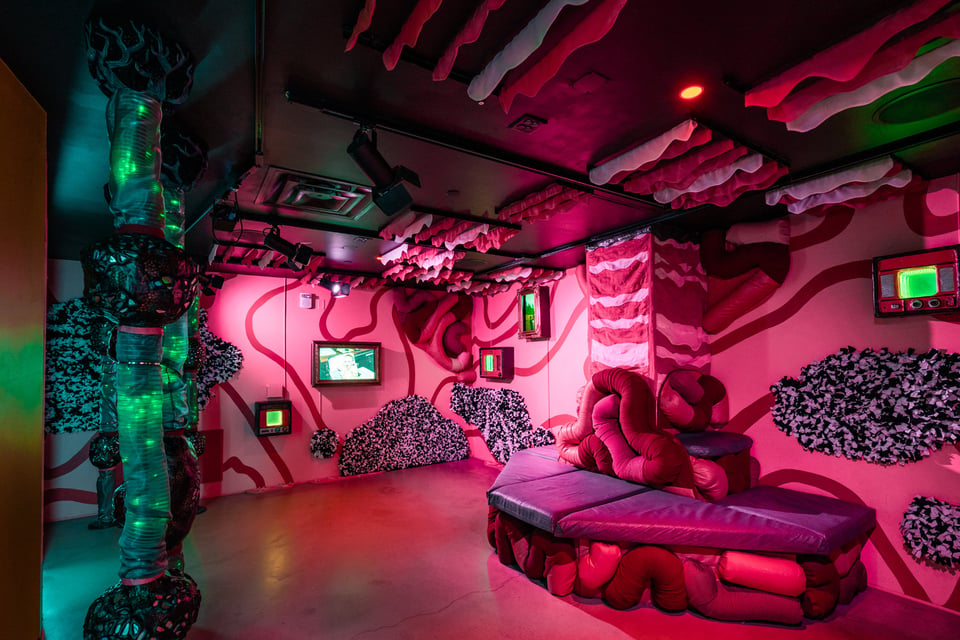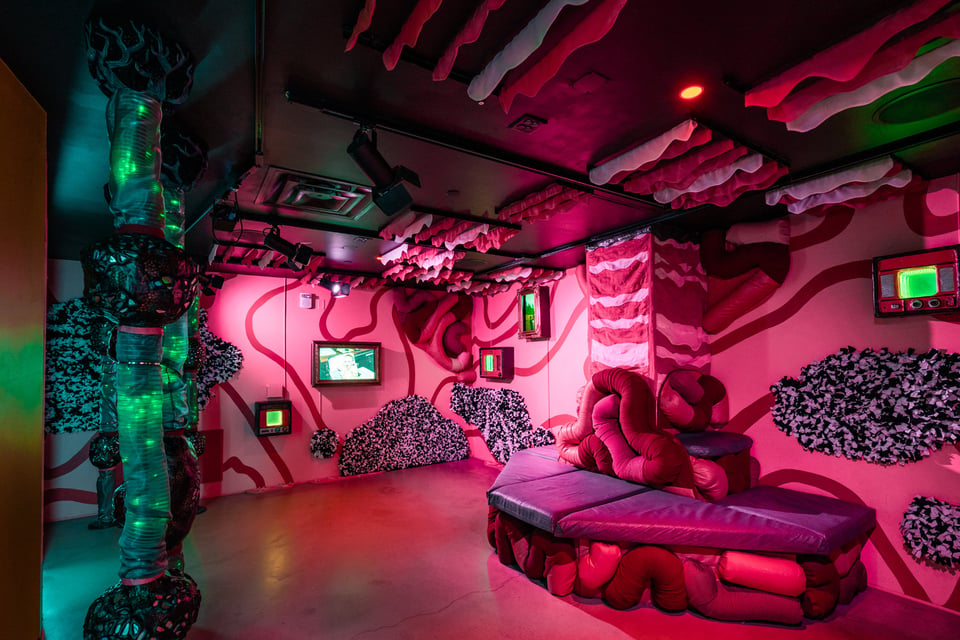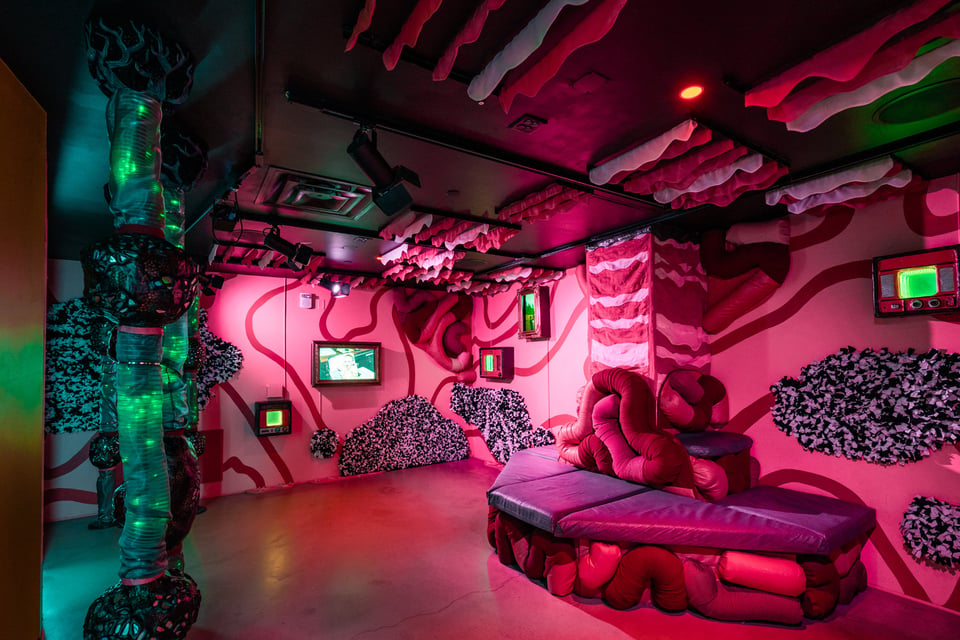 Exploring the accumulation of memory and the loss of data, "Ruptured Time" is a multimedia installation encouraging awareness of the act of remembering. A combination between a brain and a vintage living room, "Ruptured Time" utilizes nostalgic materials and craft based techniques to refer to the past, and glitched video collected from the Denver community to represent memory mutation through data loss experienced in the present. With mirrored images allowing the visitors to visually reflect on themselves, the simultaneity of reliving and creating memory creates a rupture in time, as the past and present are joined as one.
Ruptured Time Contributors
The credits page is organized by different levels of contribution: Exhibition, Anchor Space or Project.
You're on a project page within the Ossuary Anchor Space in the Convergence Station Exhibition.