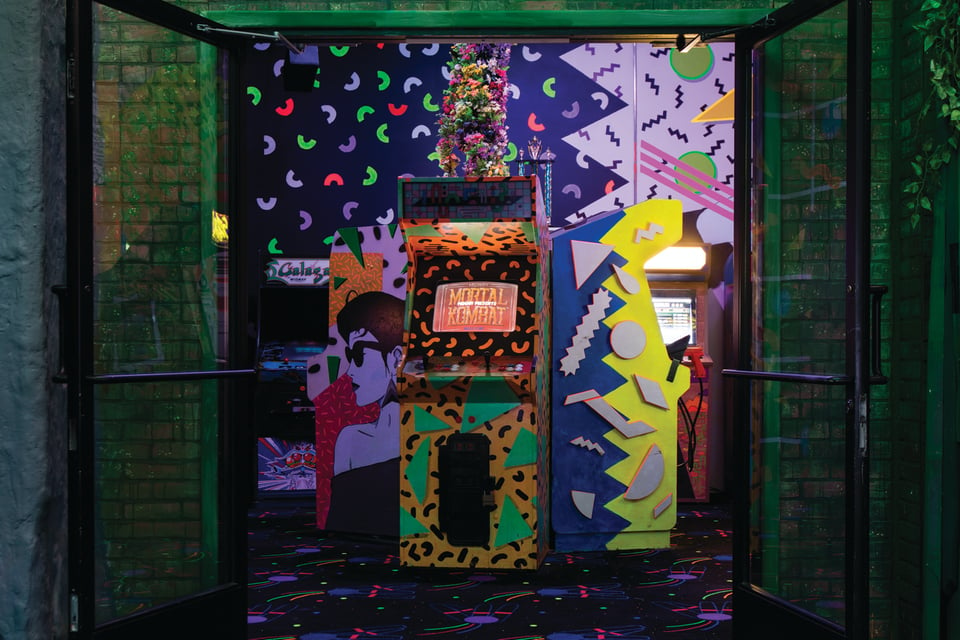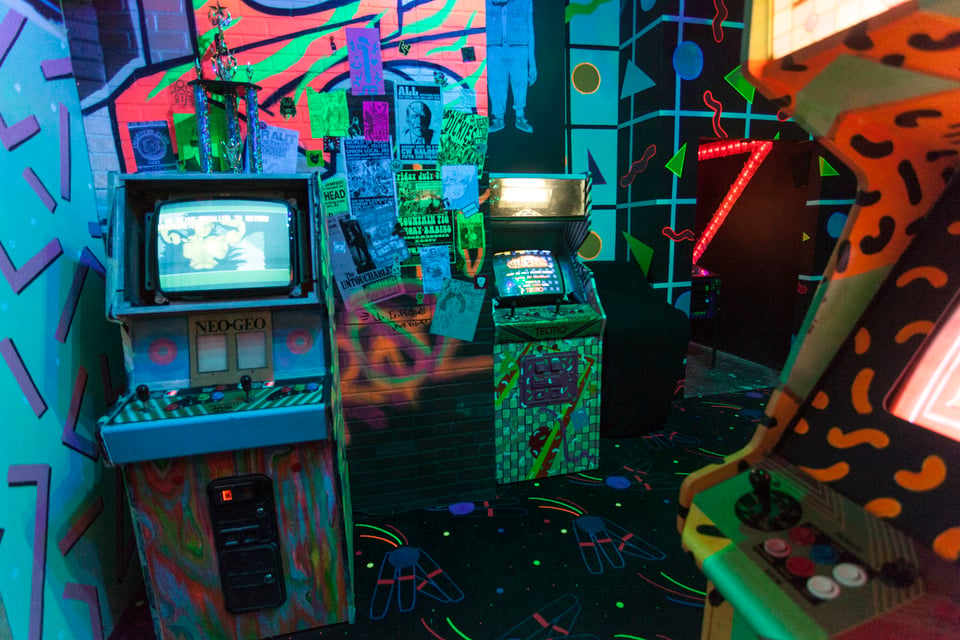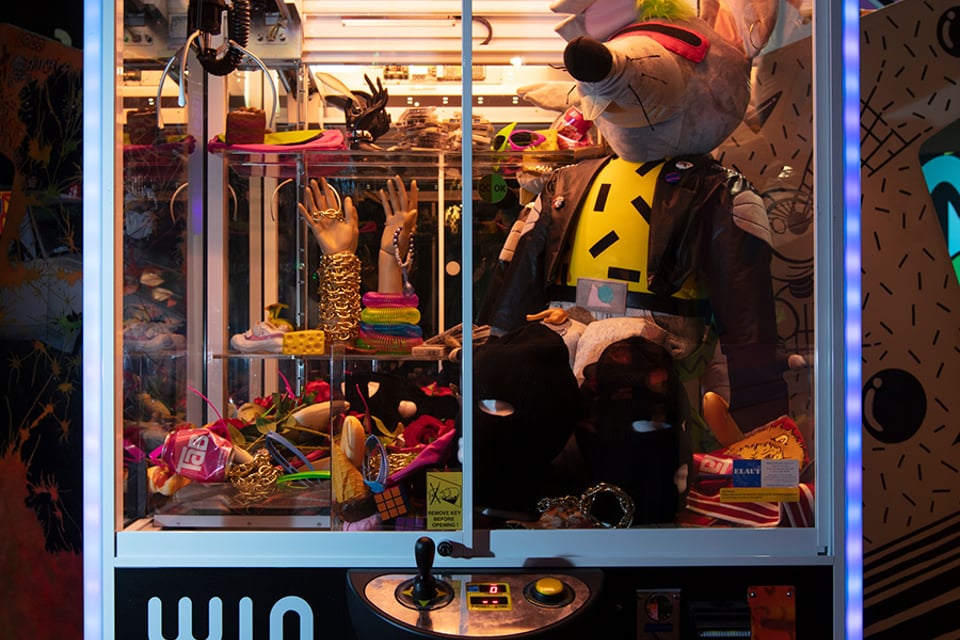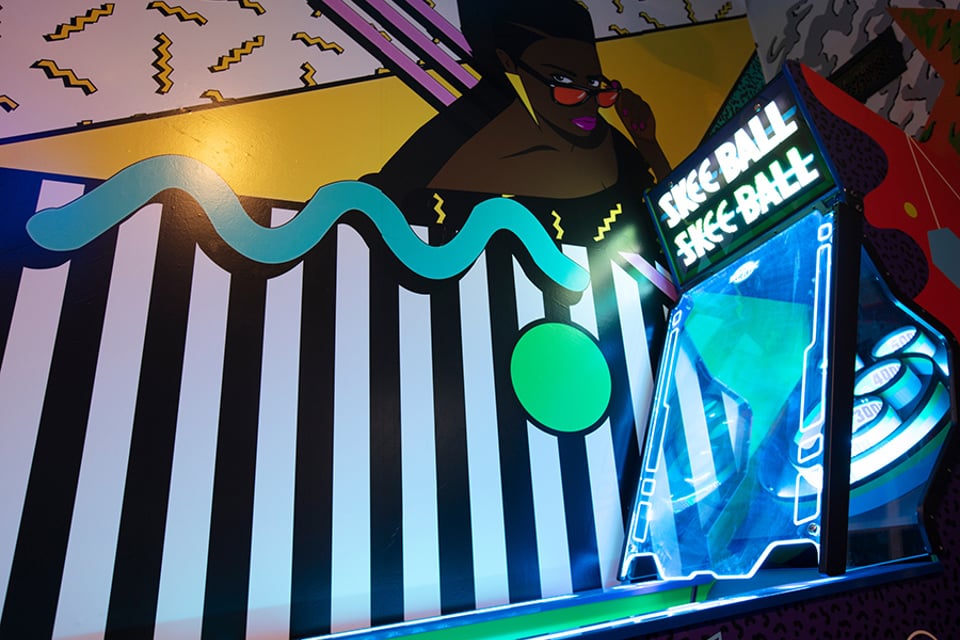 Wiggy's Plasma Plex is an arcade run by punks who answer only to the authority of an underworld figure named Wiggy. This arcade has all the classics and when you hang out here you feel like one of the crew.
Wiggy's Plasma Plex Contributors
The credits page is organized by different levels of contribution: Exhibition, Anchor Space or Project.
You're on a project page within the Art City Anchor Space in the House of Eternal Return Exhibition.
Creative Leads
Benji Geary

Concept, Murals, Arcade Painting, Plotzo, Pinball Room Zombie Paintings, Pizza Boxes, Carpet Installation, Arcade Facade Signage Fabrication & Installation, Claw Machine Art Direction

Matt King

Concept, Arcade Machine Acquisition & Free-Button Installation, Arcade Painting, Carpet Installation