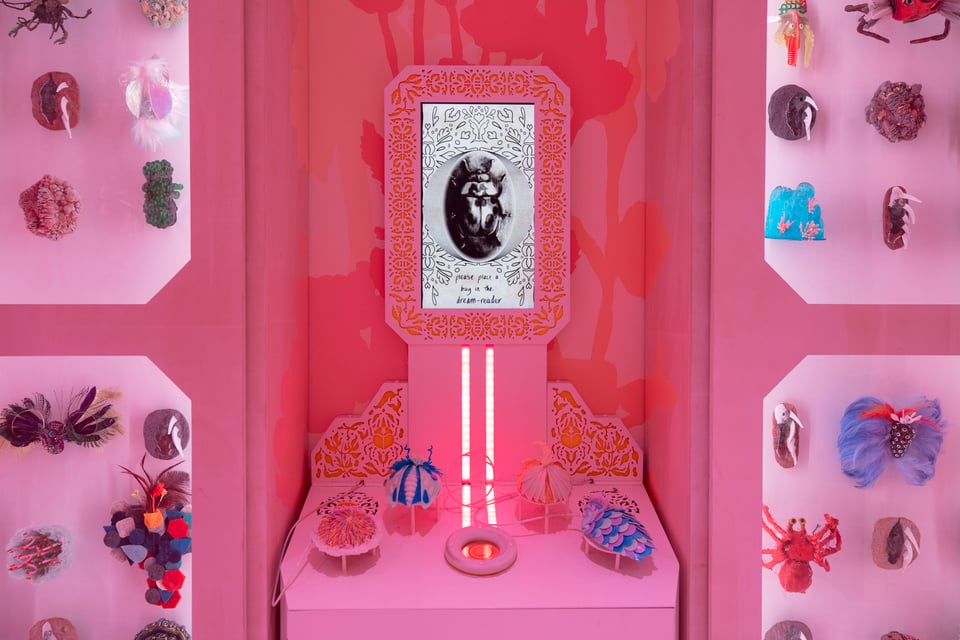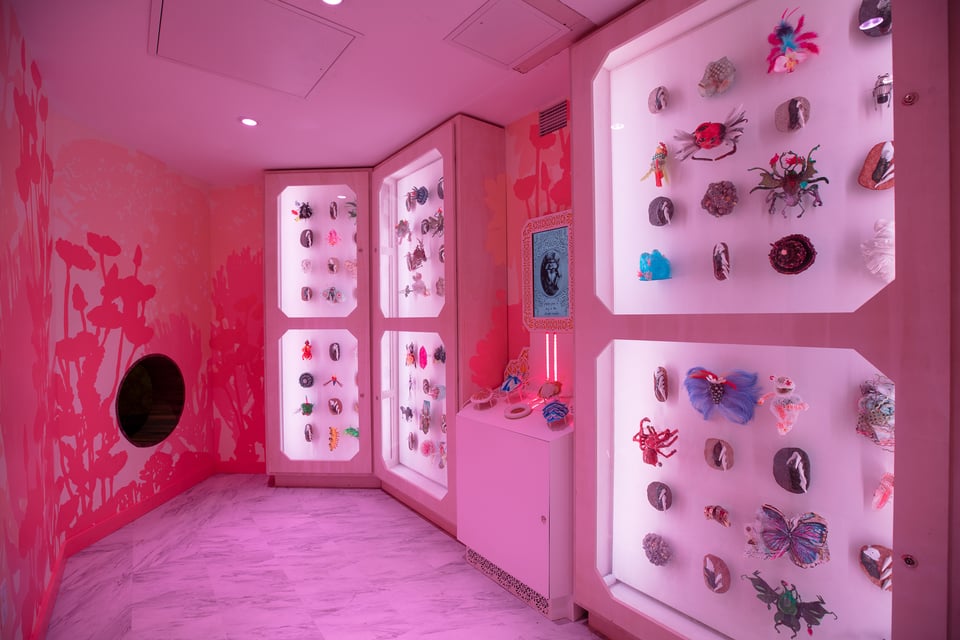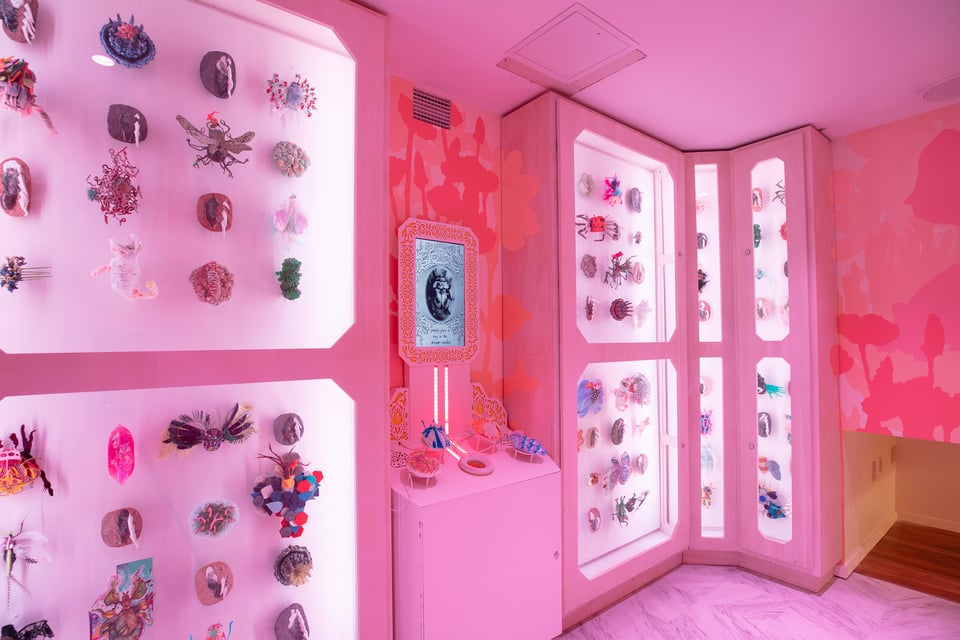 Extraordinary Entomology is a soft and opulent otherworldly museum room with cases full of insect and plant specimen from across the multiverse. It also features a Bug Dream Reader where guests are encouraged to handle specimen and place them on a receiver to visualize and hear the bugs' inner worlds.
Extraordinary Entomology Contributors
The credits page is organized by different levels of contribution: Exhibition, Anchor Space or Project.
You're on a project page within the The Delaney House Anchor Space in the The Real Unreal Exhibition.