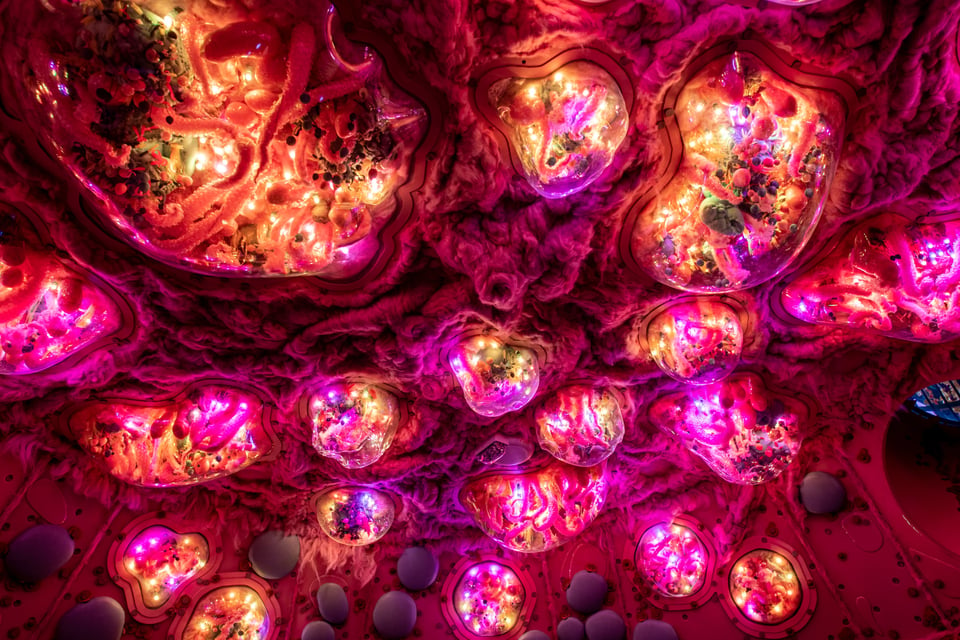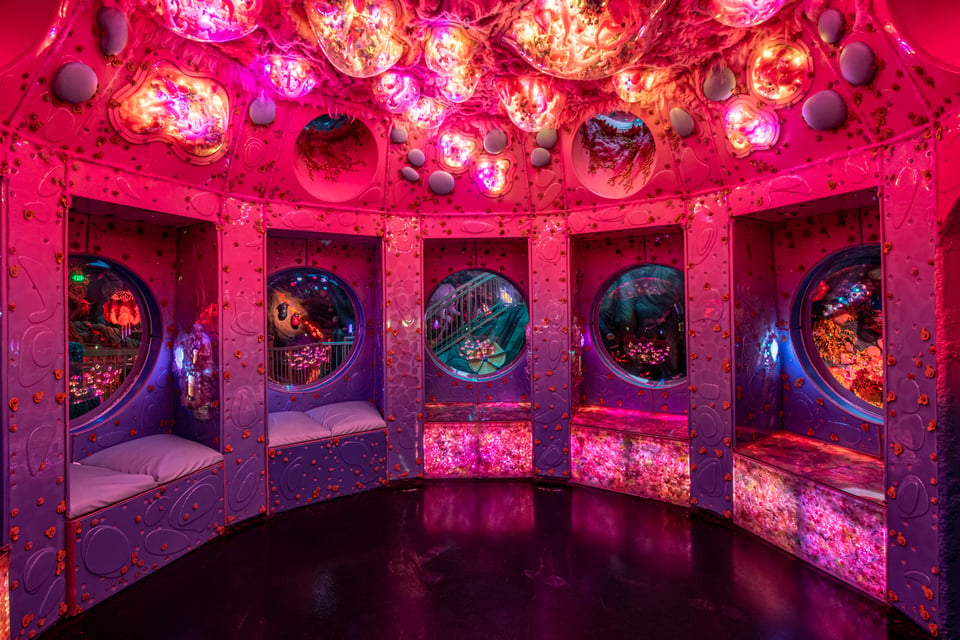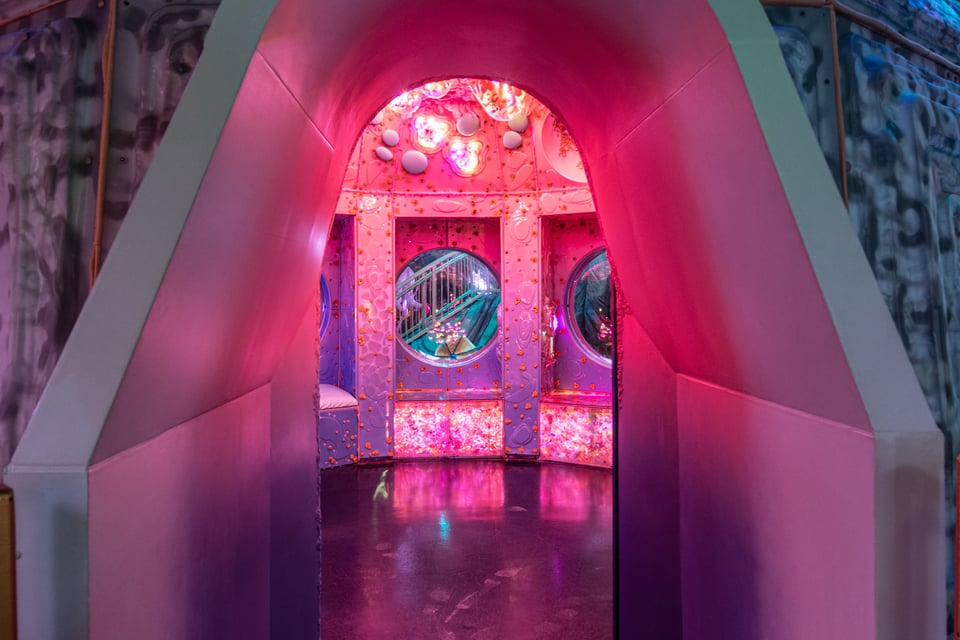 Cosmohedron: Frog Egg Garden
The Frog Egg Garden is an organic, chaotic inner world. Various forms of alien flora and fauna flourish. It reveals intricate phenomena occurring within the Cosmohedron in the Swamp. Aesthetically inspired by microbiology, tide pools, deep sea creatures/plants, amphibians, mold, viruses/cells and insects.
Cosmohedron: Frog Egg Garden Contributors
The credits page is organized by different levels of contribution: Exhibition, Anchor Space or Project.
You're on a project page within the Numina Anchor Space in the Convergence Station Exhibition.