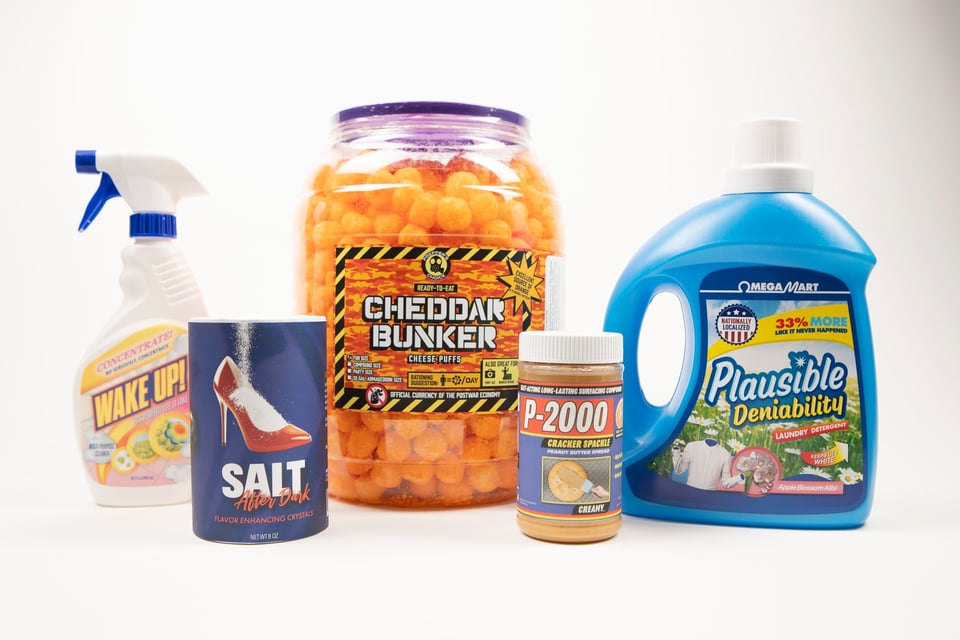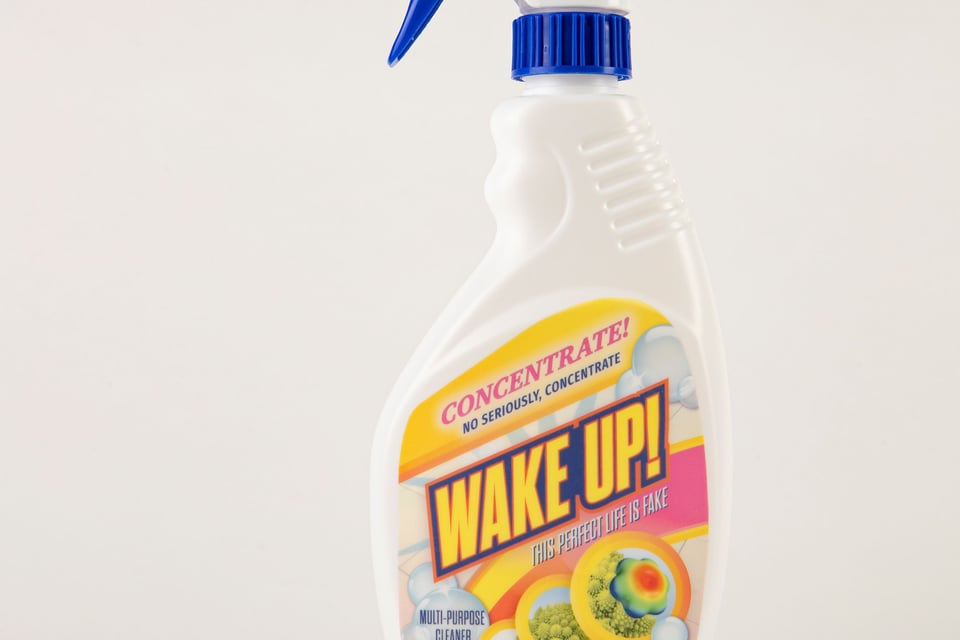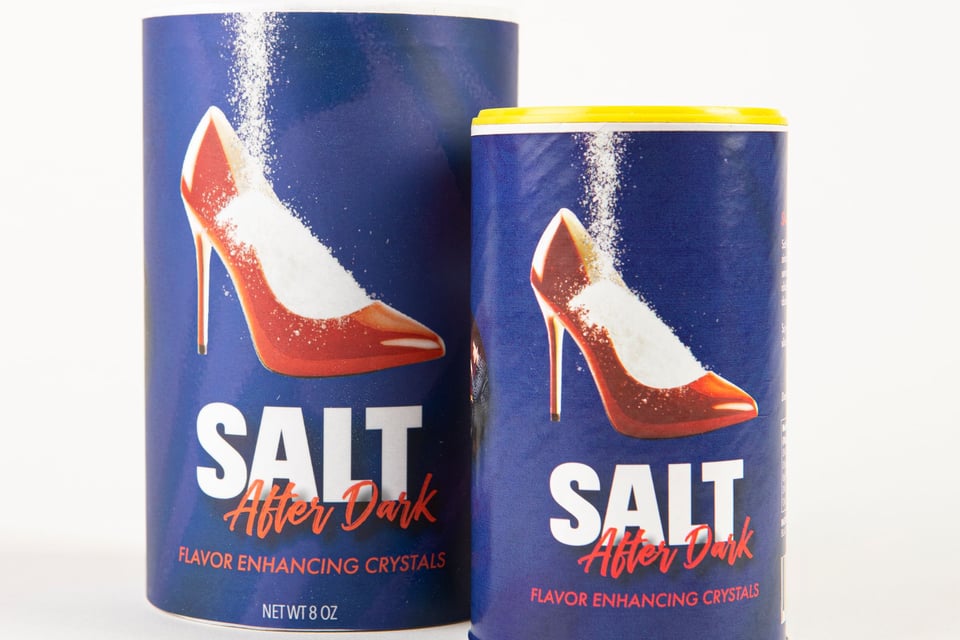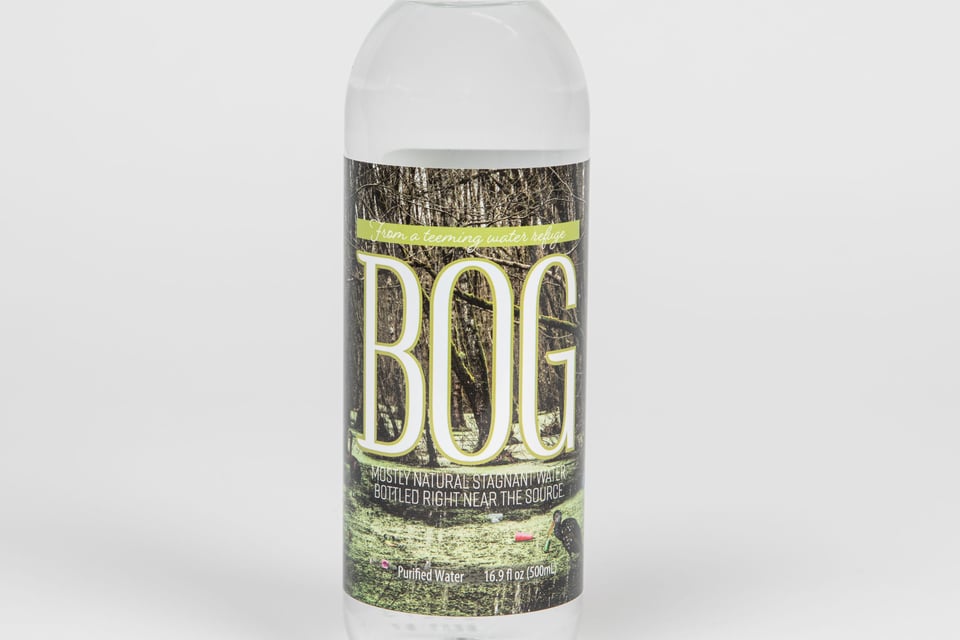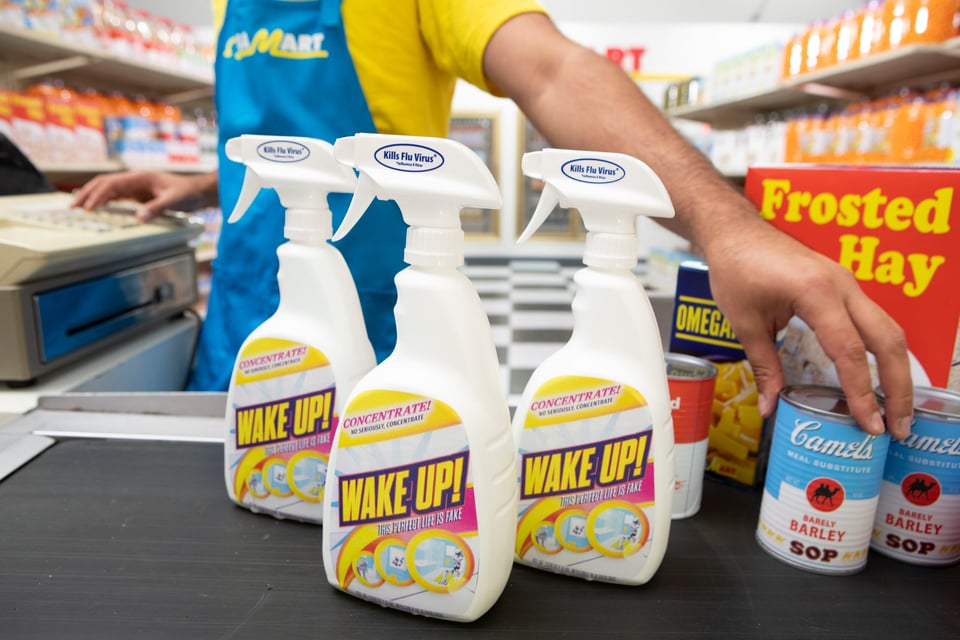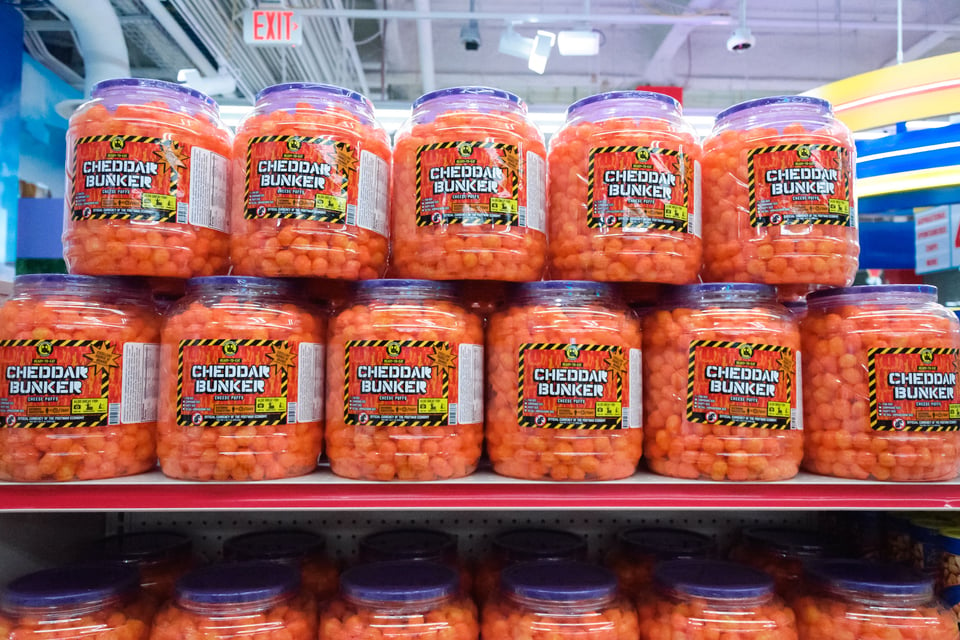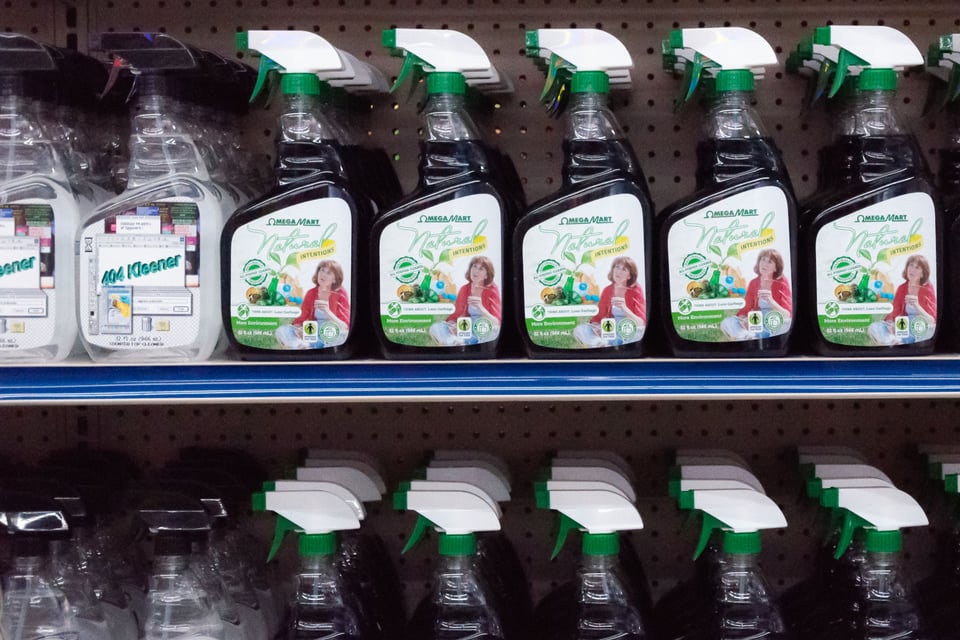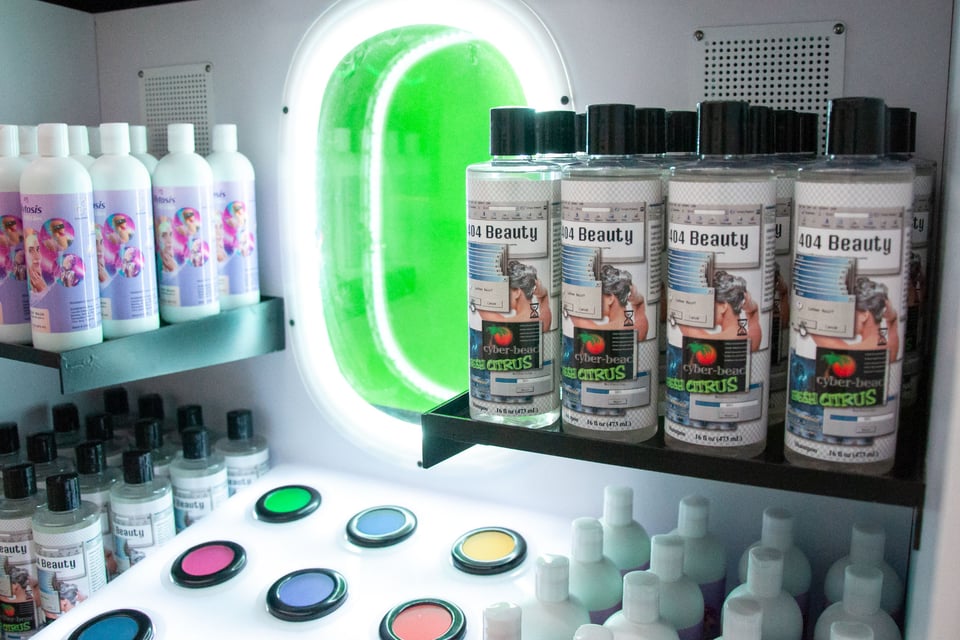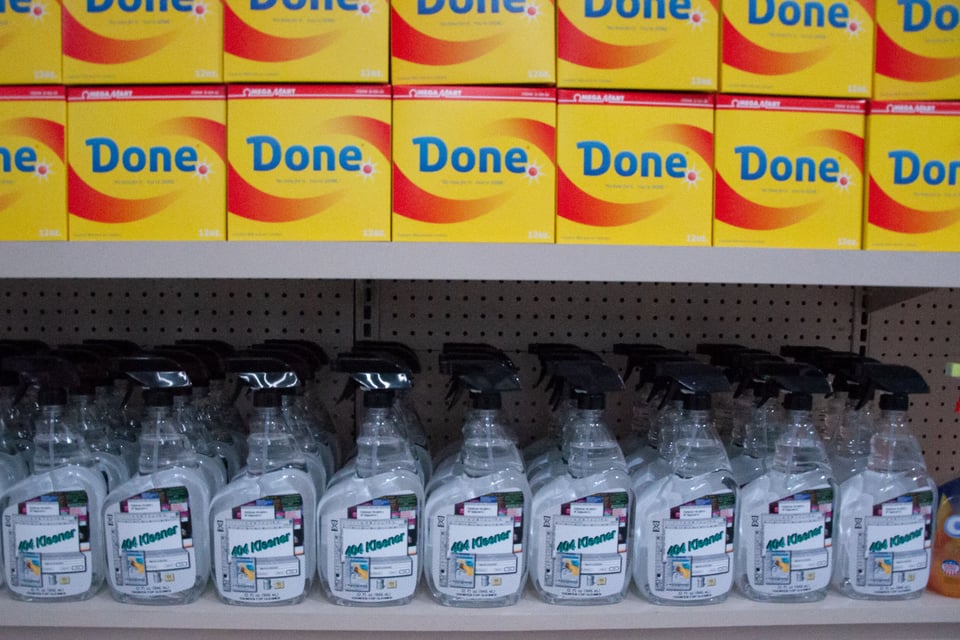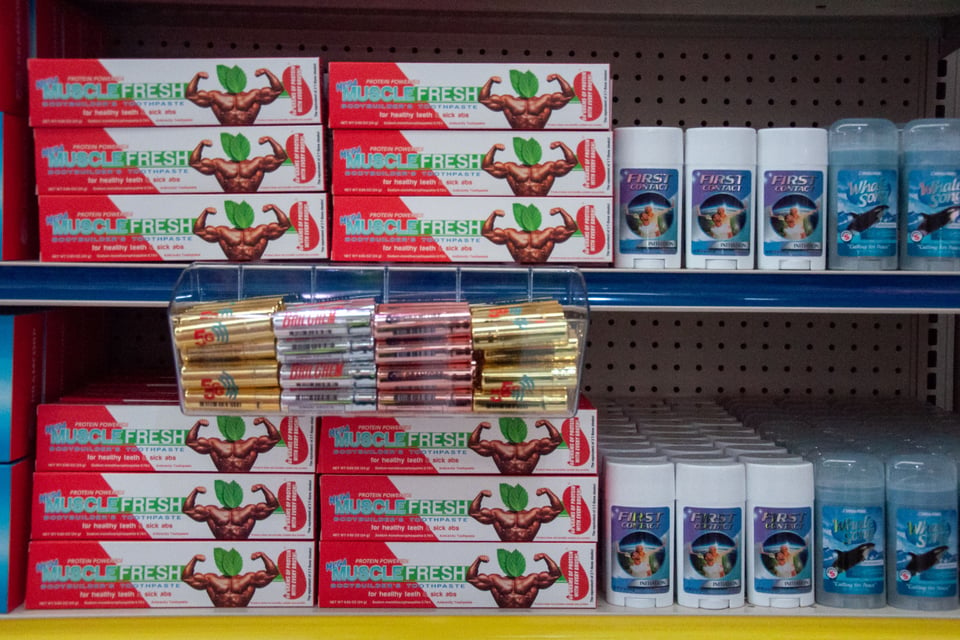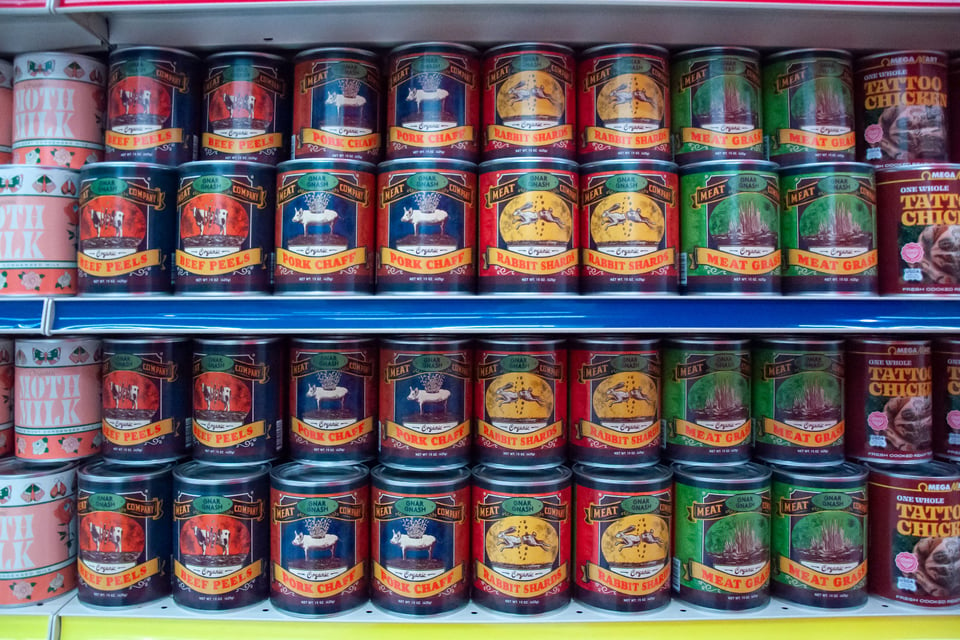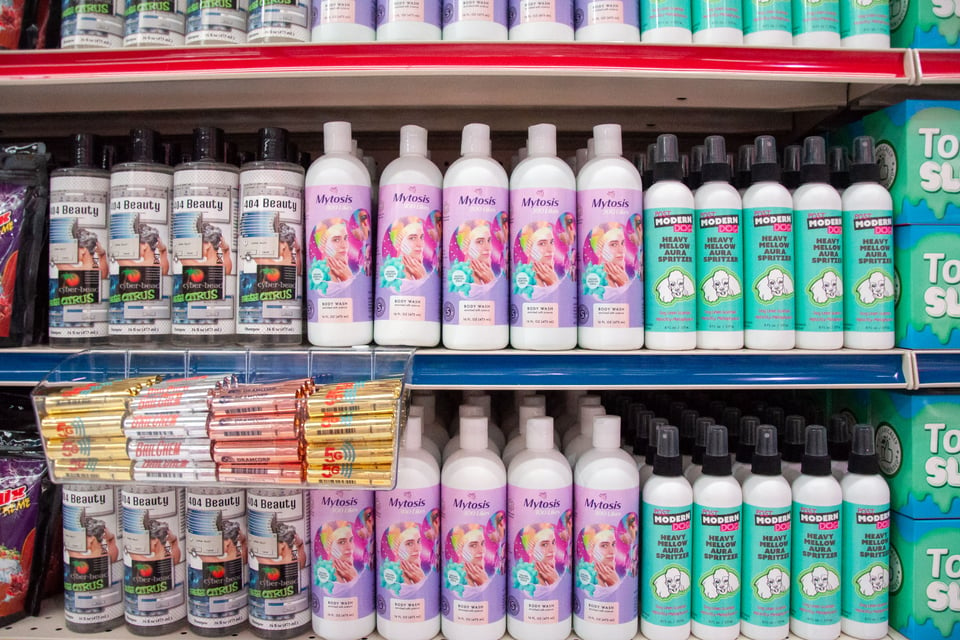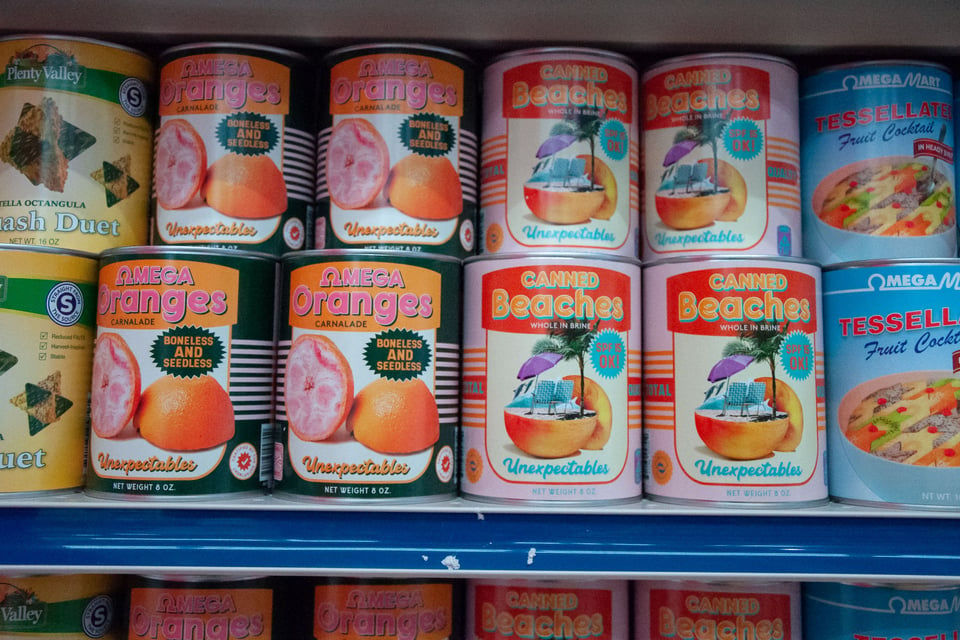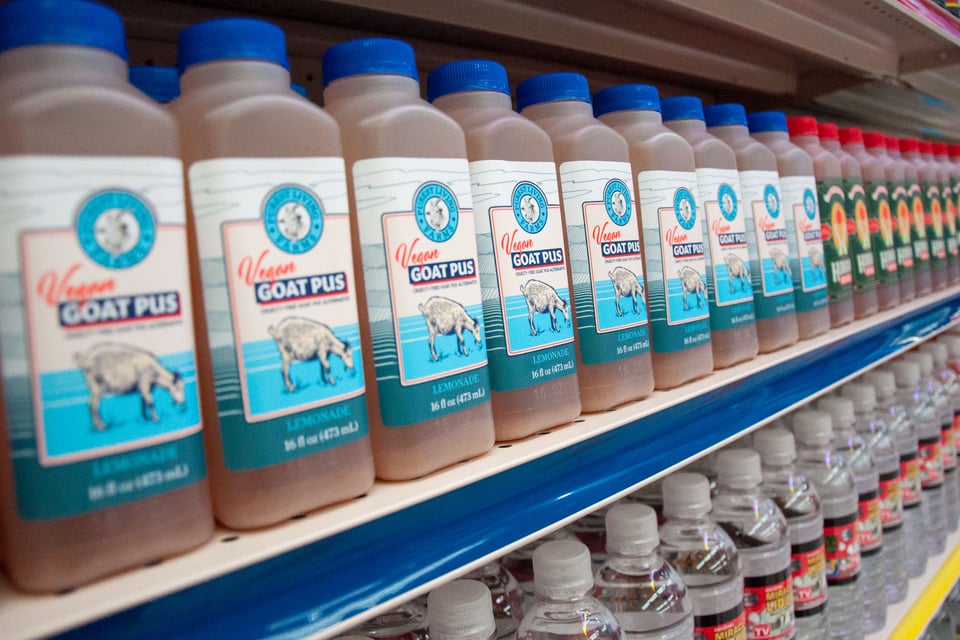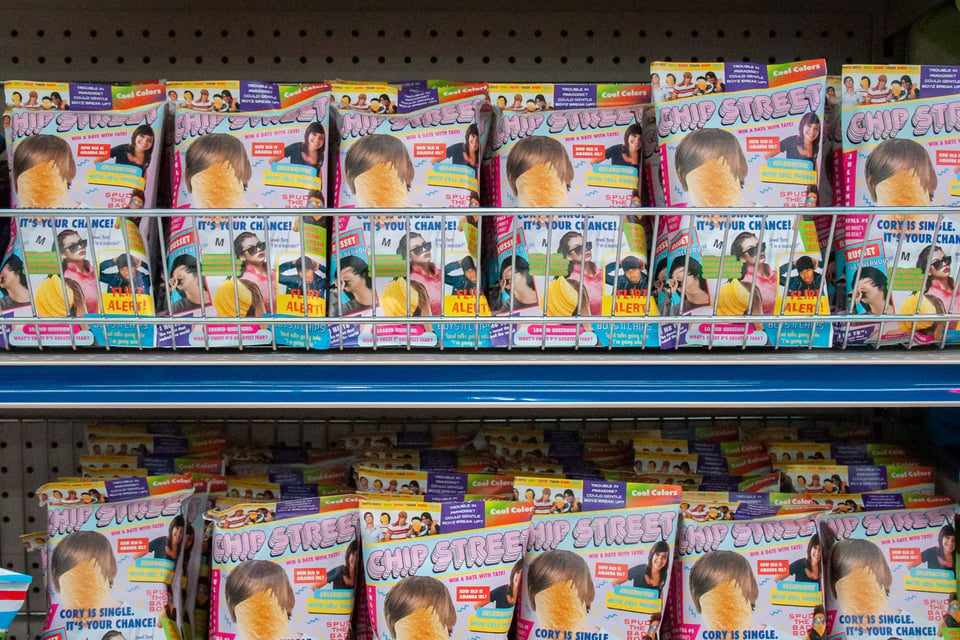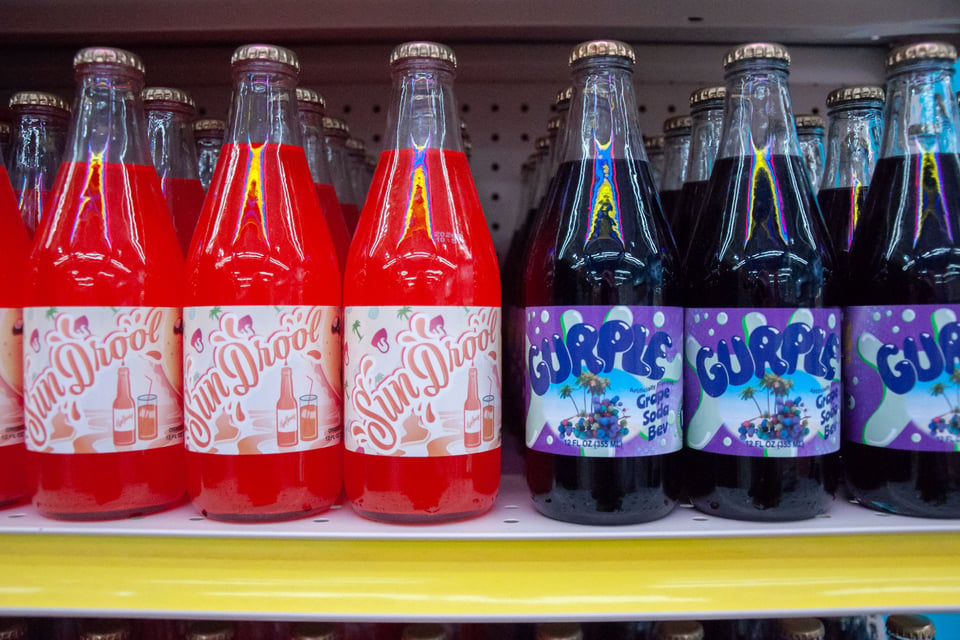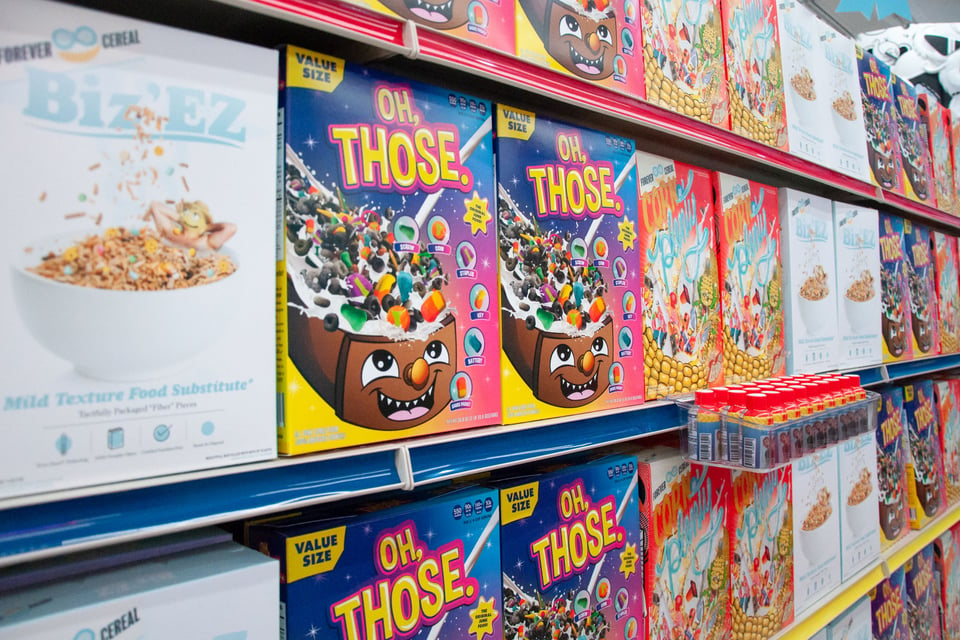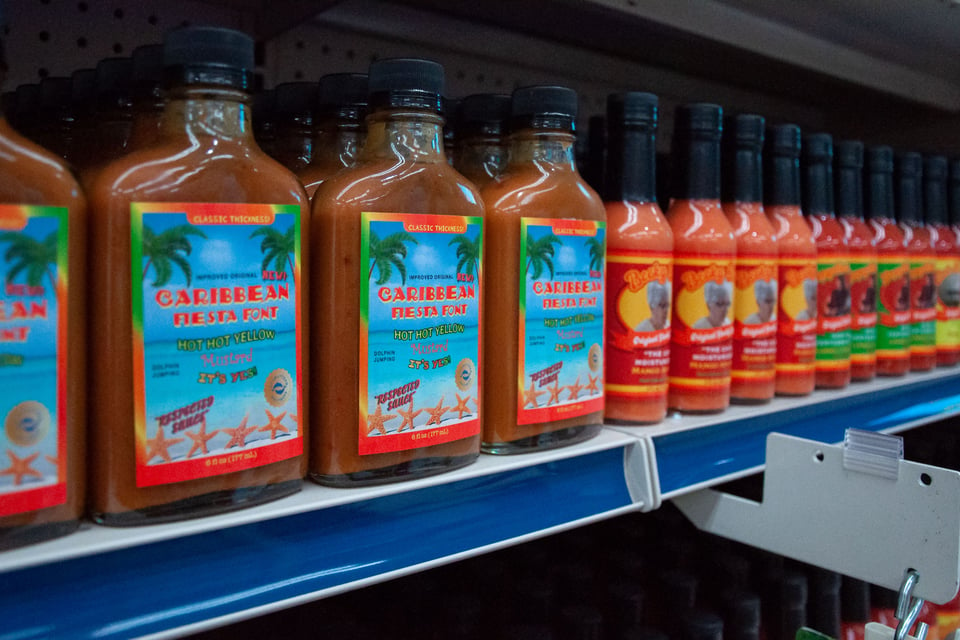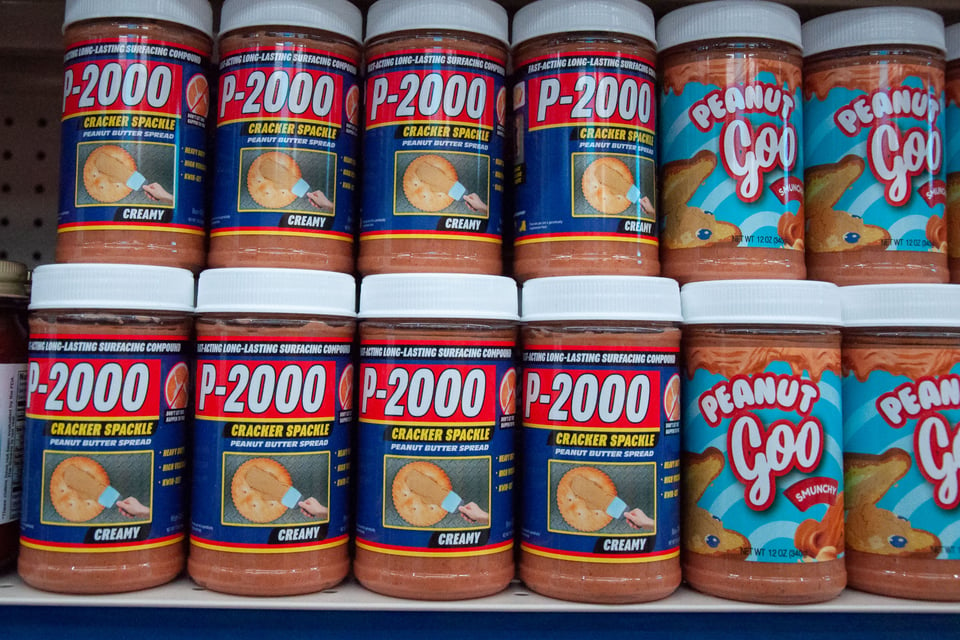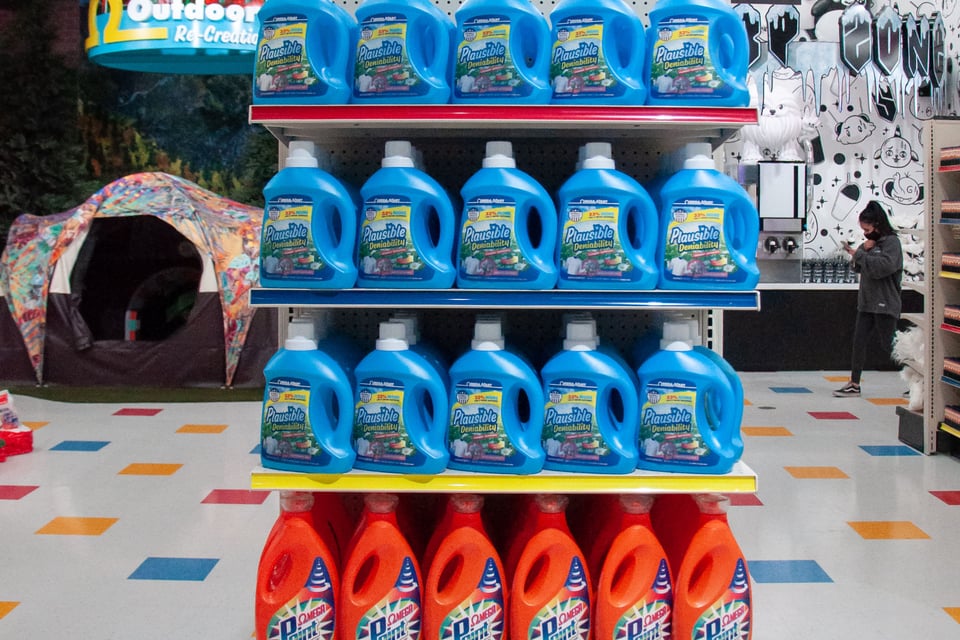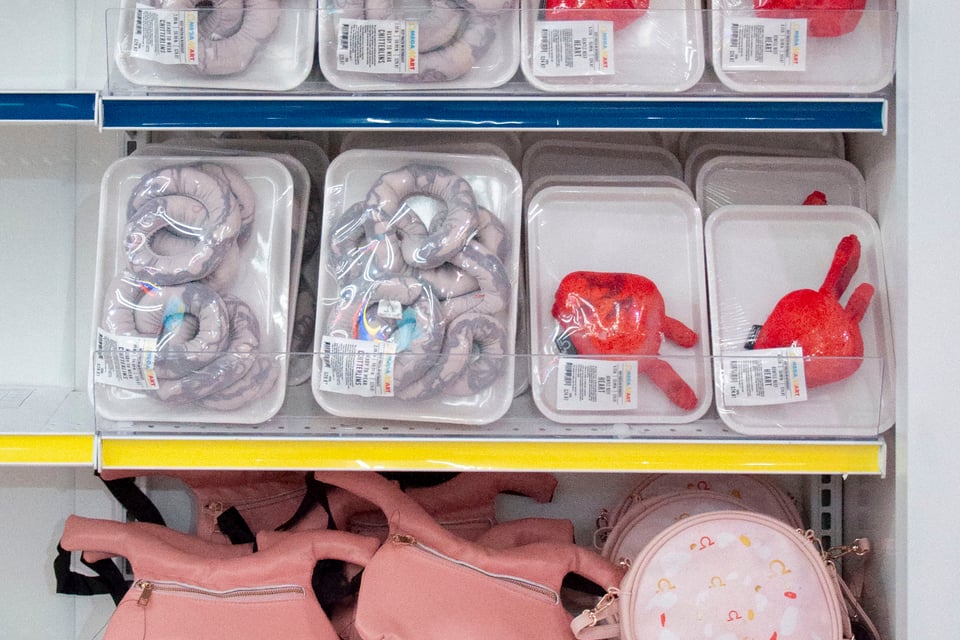 "The products of Omega Mart comprise a galaxy of domestic purchasables designed to simulate everything you would expect to find in a normal grocery store from Nationally Localized Laundry Detergents to Ready-to-wear meats.
Some products satirize well known grocery tropes like Gratuitous Patriotism, Commodifying the Intangible, Greenwashing and Pointless Gendering, while others veer into the realm of pure artistic surrealism.
More than 50 artists and contributors collaborated on the massive effort which involved concepting, package design, white label sourcing and coordinating with vendors to realize over 200 unique products."
Omega Mart Products Contributors
The credits page is organized by different levels of contribution: Exhibition, Anchor Space or Project.
You're on a project page within the Omega Mart Anchor Space in the Omega Mart Exhibition.