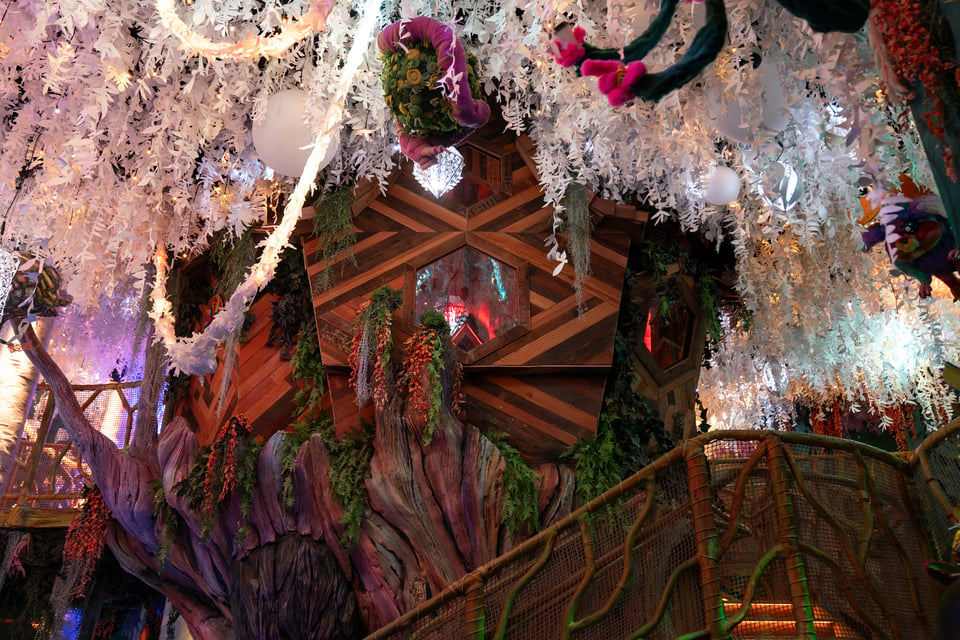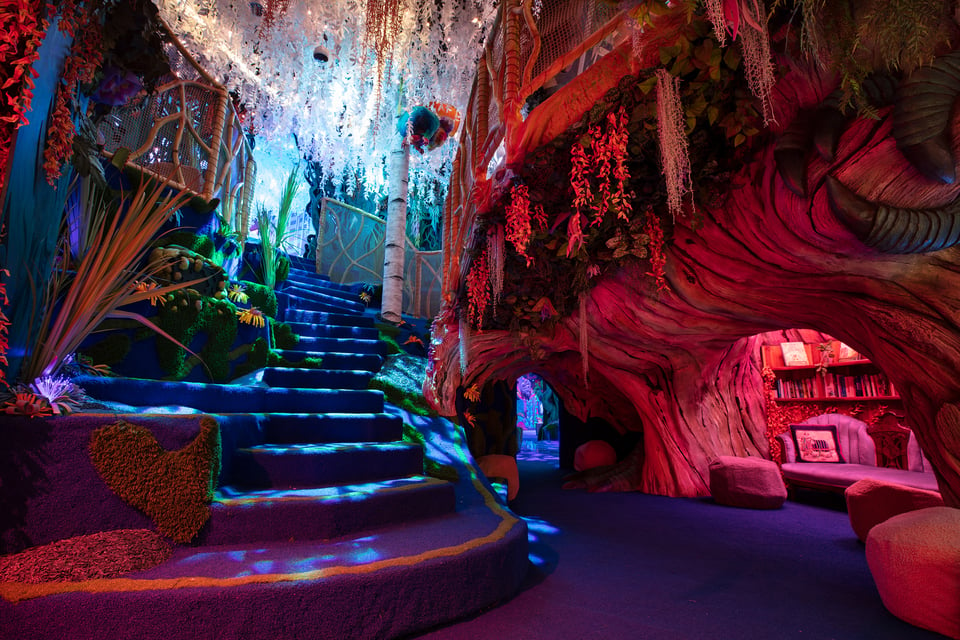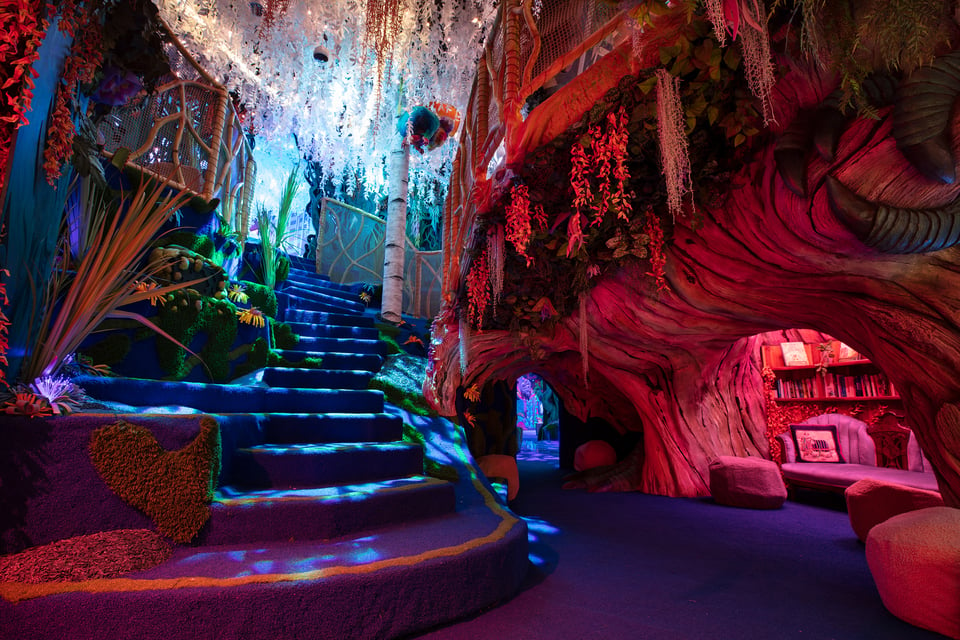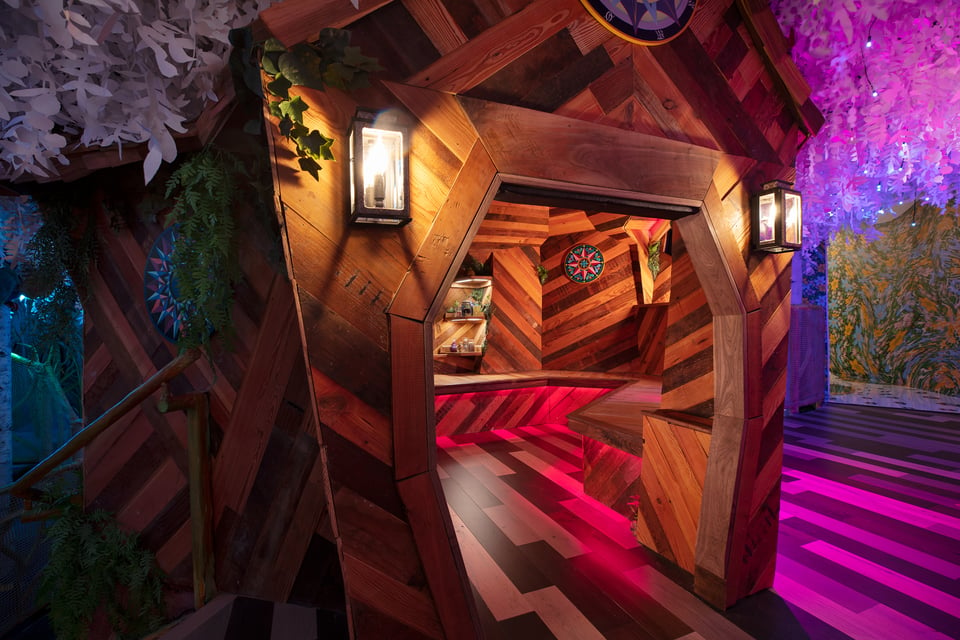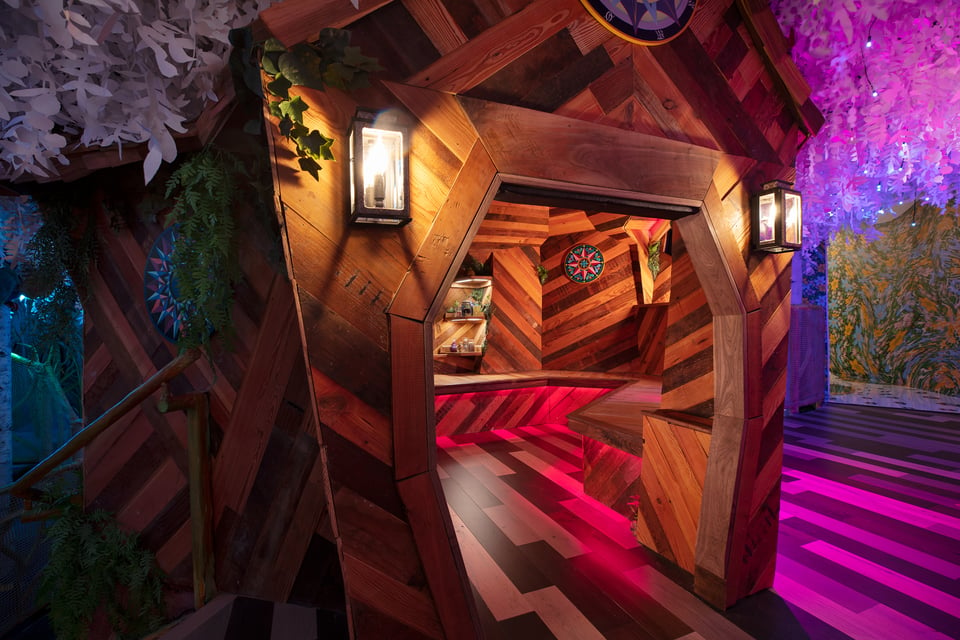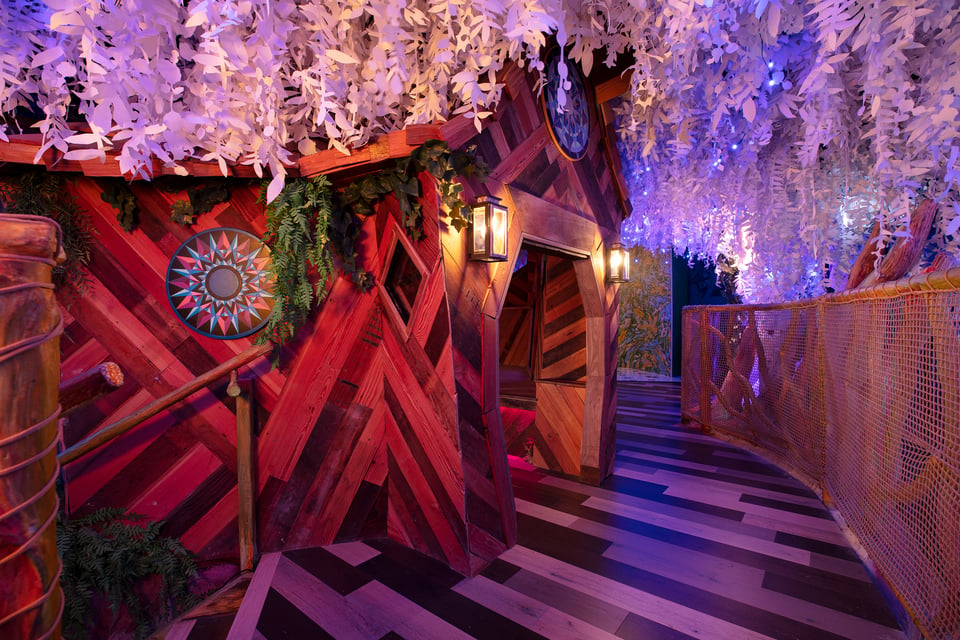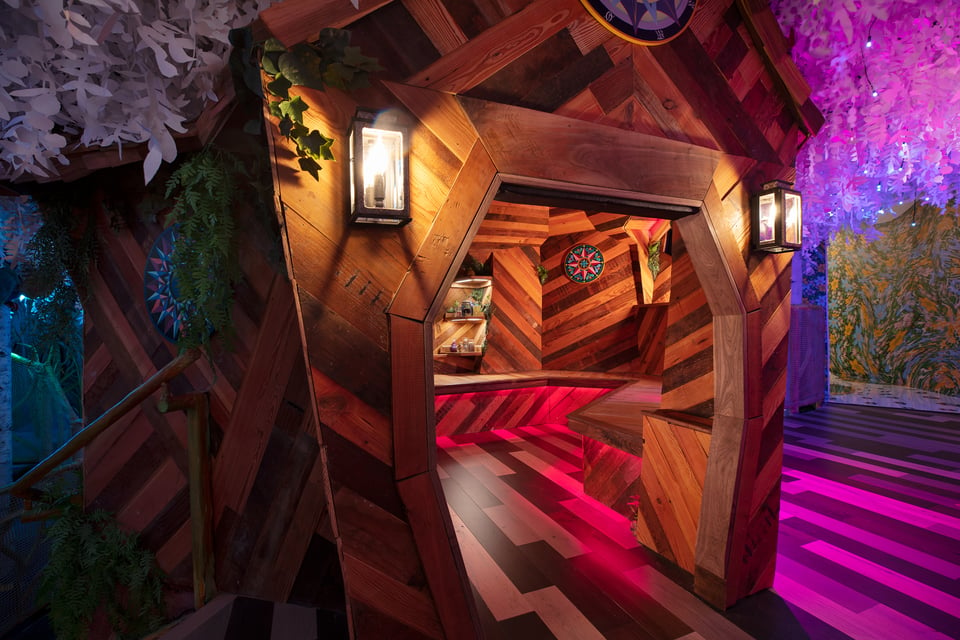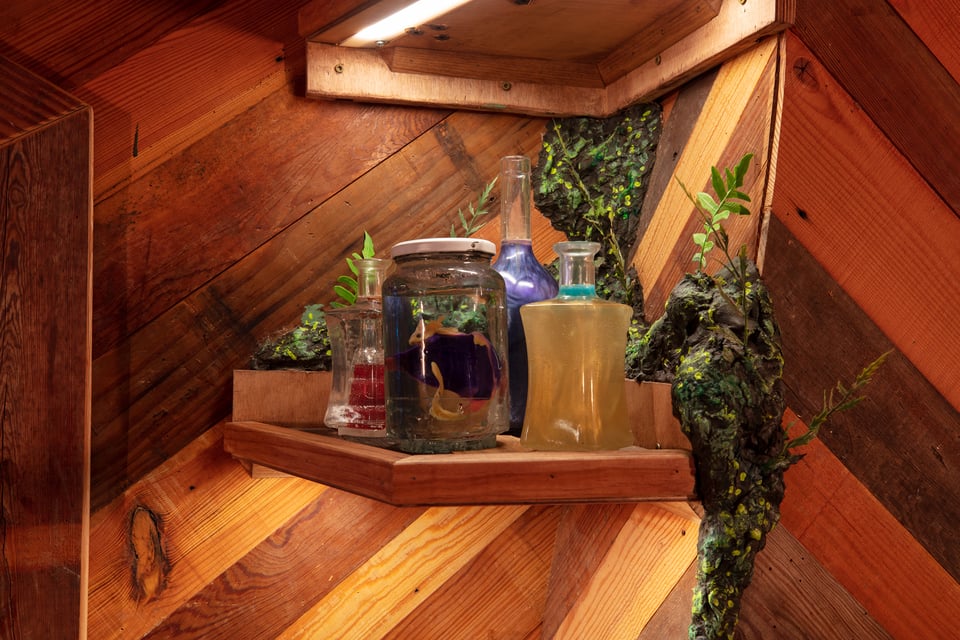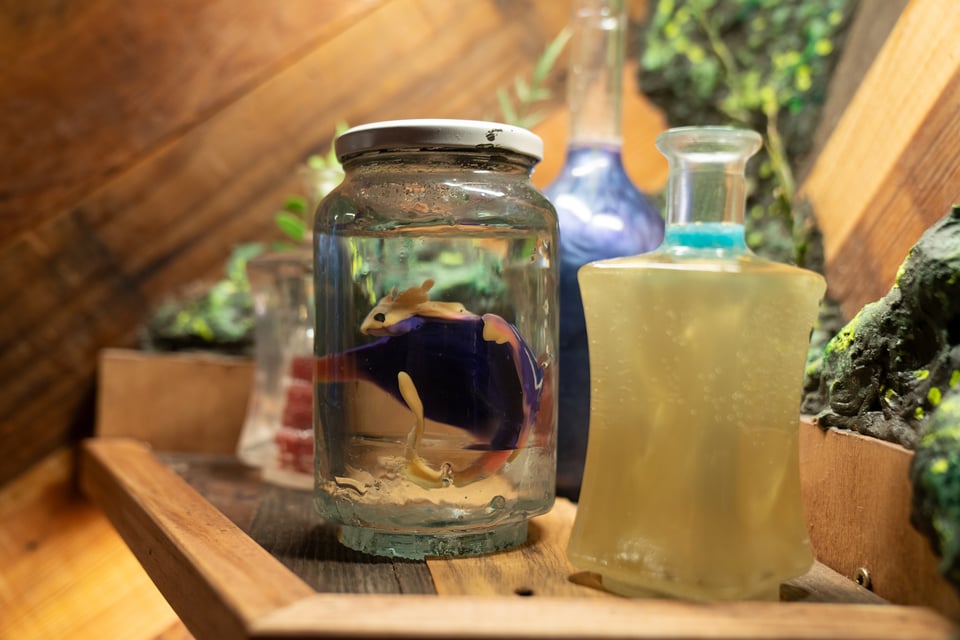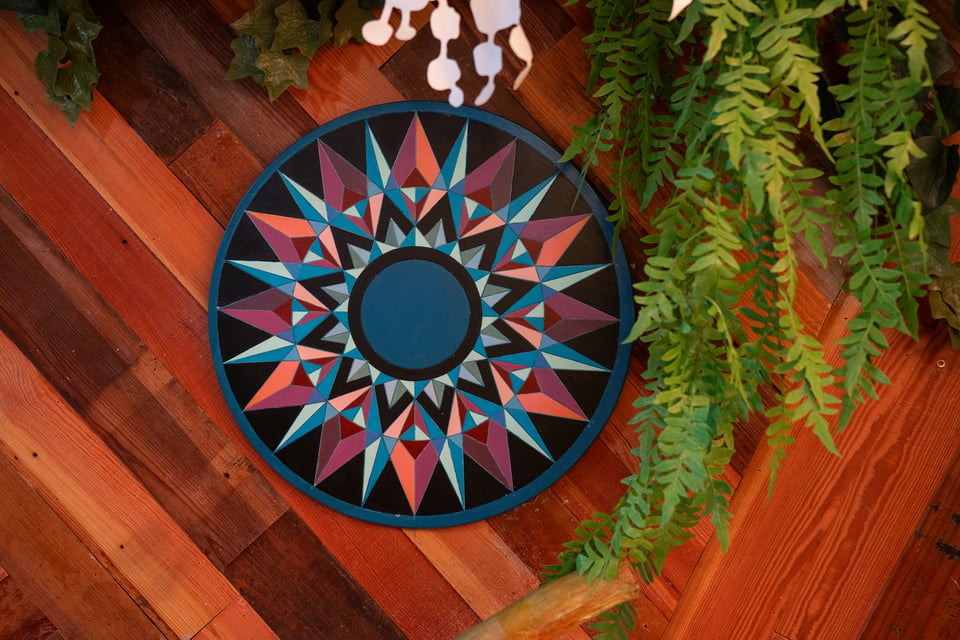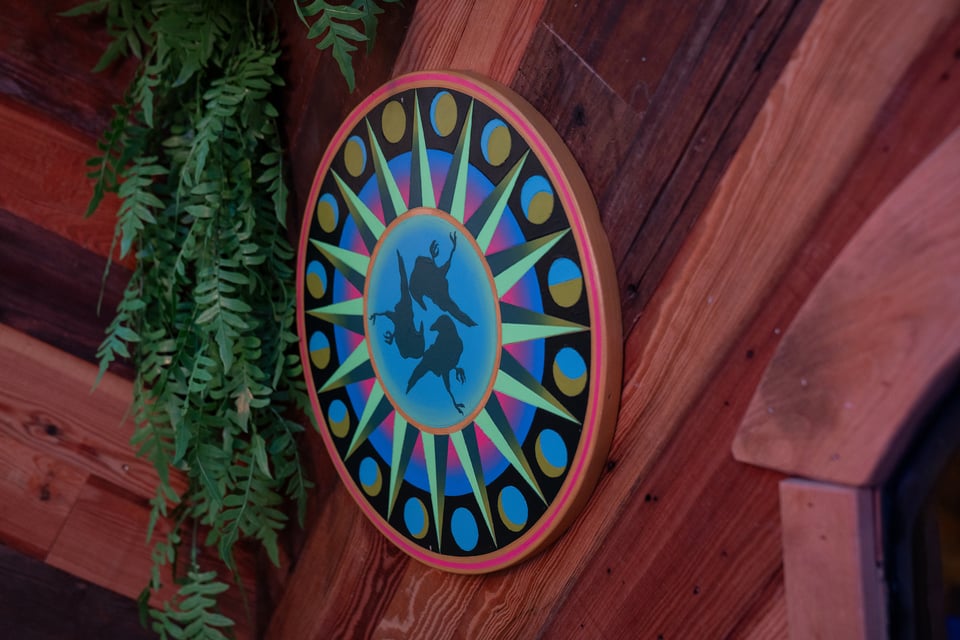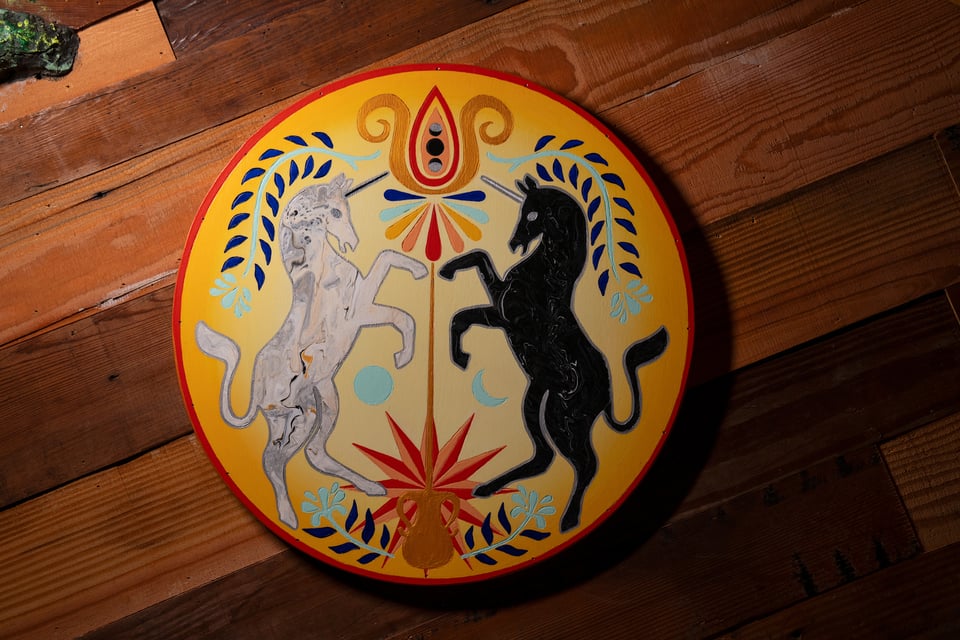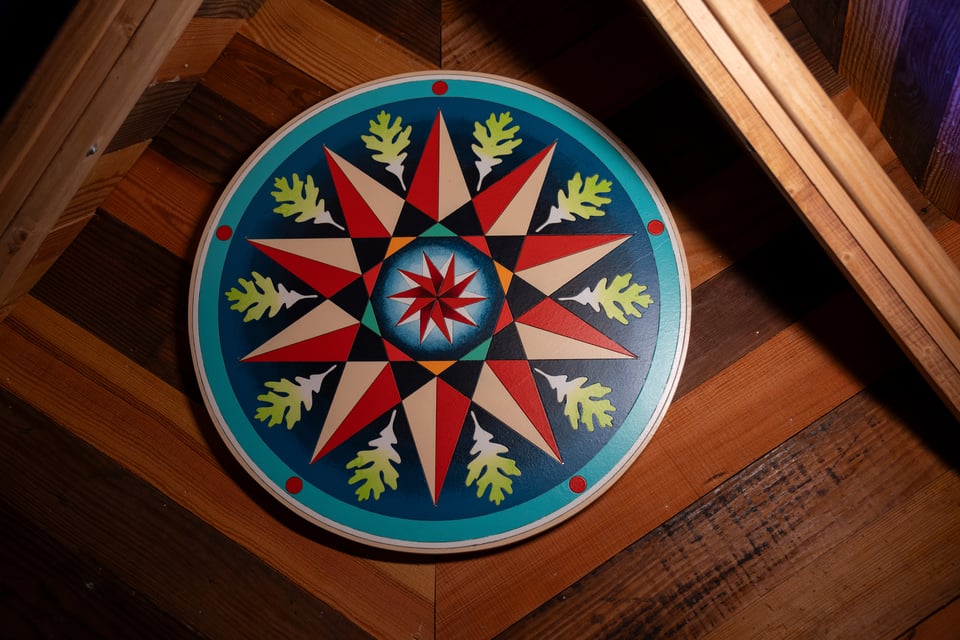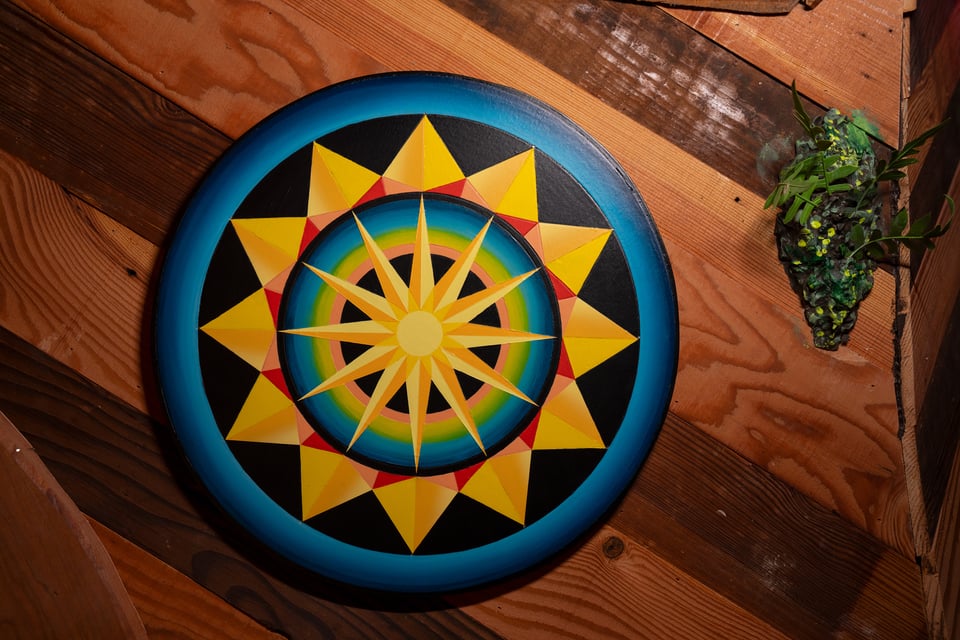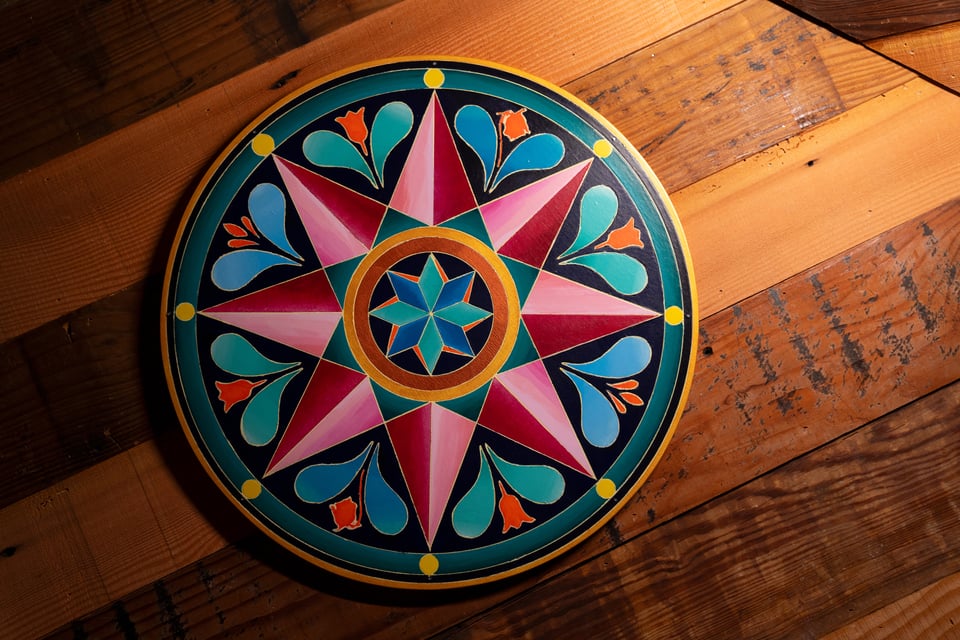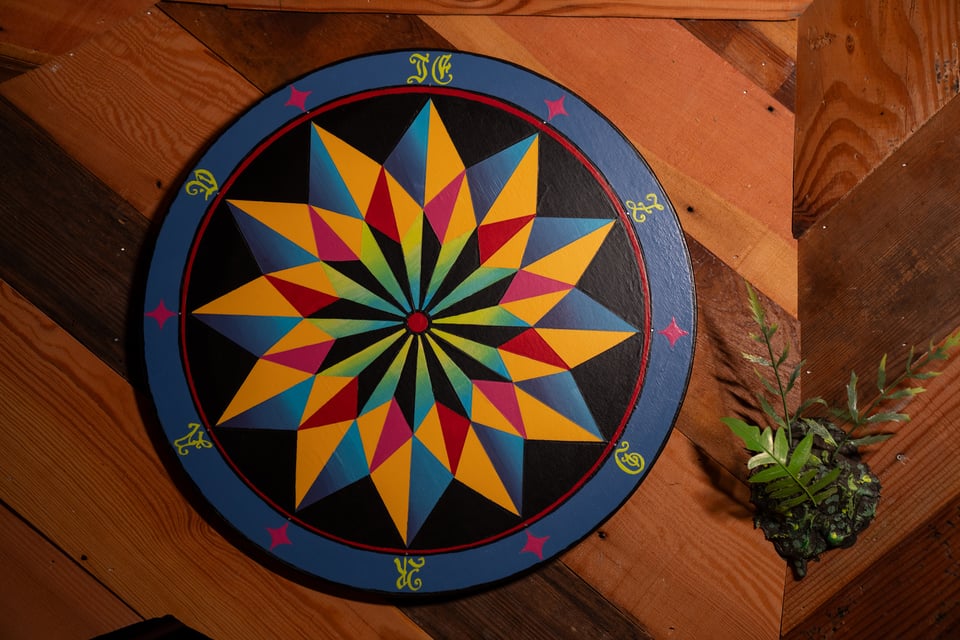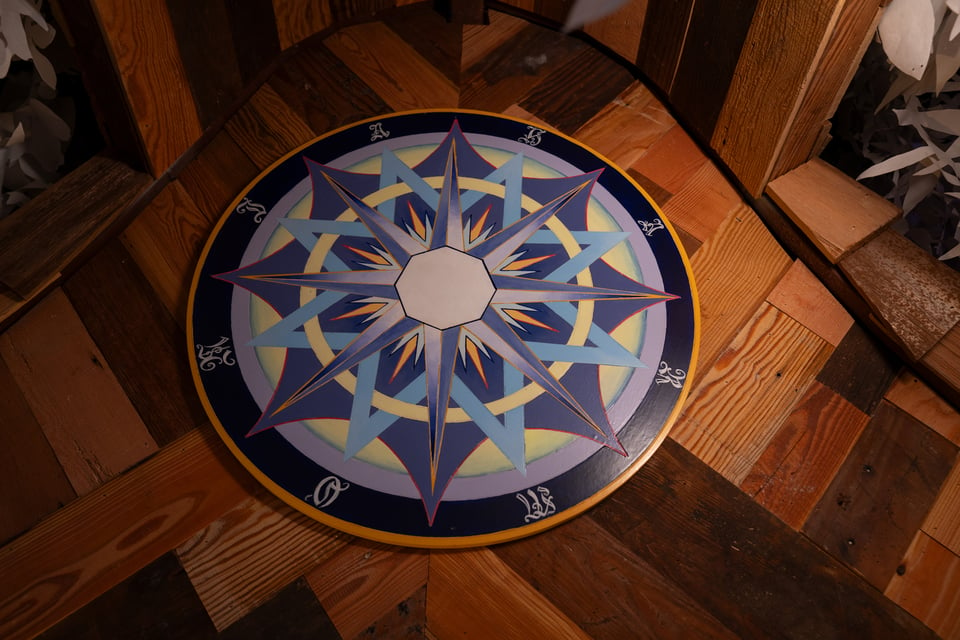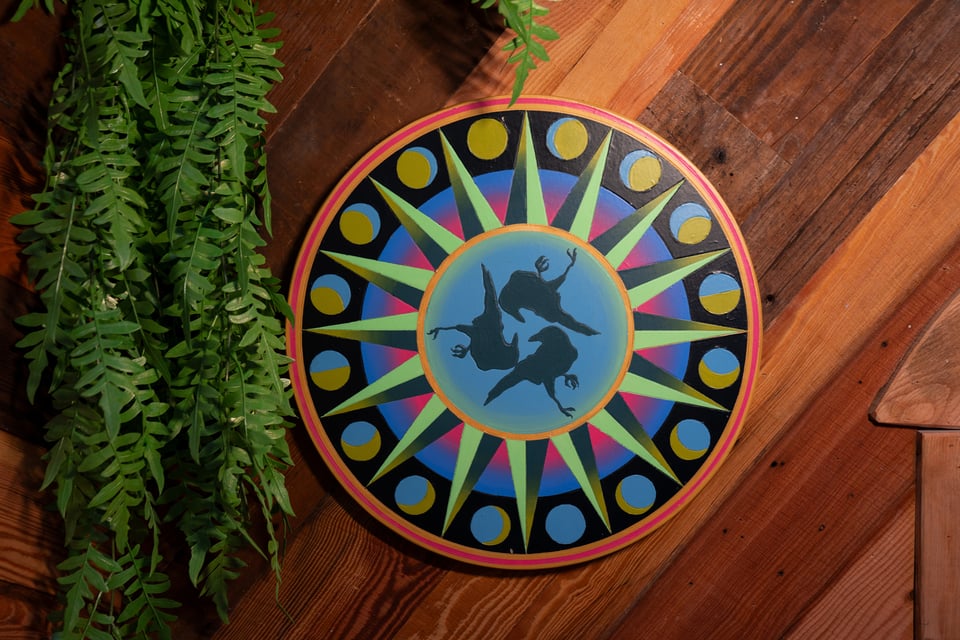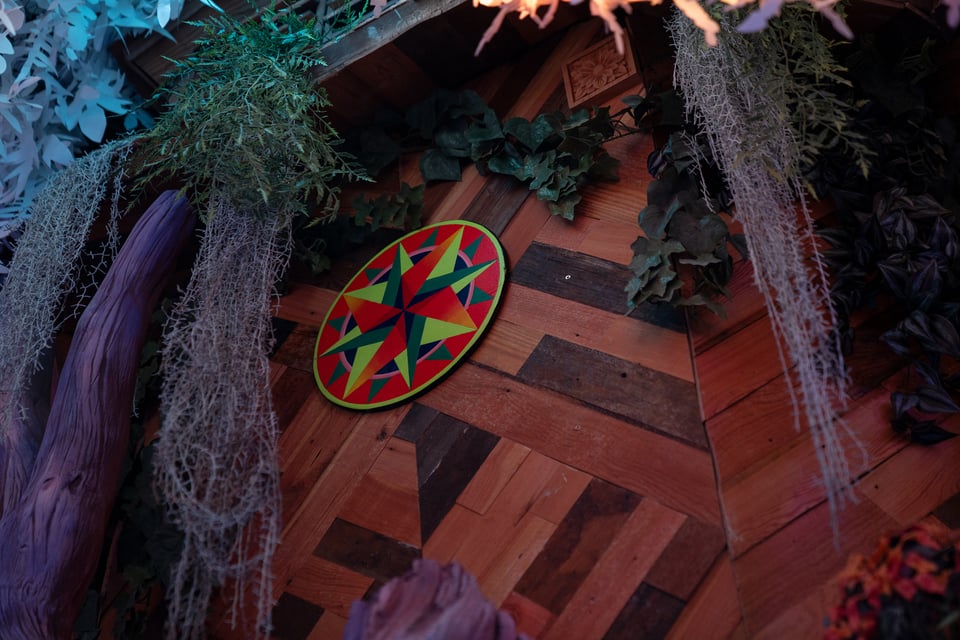 Pulled from Slavic Folklore and inspired by Joanna Cole's children's book "Bony Legs "which Chris Hilson read as a child, The Baba Yaga Hut rests nestled upon its chicken legs in a tree amid the lush overgrowth of The Forest in the Real Unreal, awaiting the return of the witch who enchanted it and gave it life.
Chris Hilson built the first Baba Yaga hut in 2009 for the Meow Wolf show "Habitats", made a second one for "The House of Eternal Return" in Santa Fe, and led a team of artists in the completion of this third iteration for "The Real Unreal" in Grapevine, Texas. The paintings on the walls were created based on the traditions of the Pennsylvania Dutch. The "Hex Sign" artwork, which were rendered on the outsides of barns and other structures, bring good luck, protection of livestock, and bountiful harvests for the owners of the structures.
Baba Yaga's Hut Contributors
The credits page is organized by different levels of contribution: Exhibition, Anchor Space or Project.
You're on a project page within the The Forest Anchor Space in the The Real Unreal Exhibition.