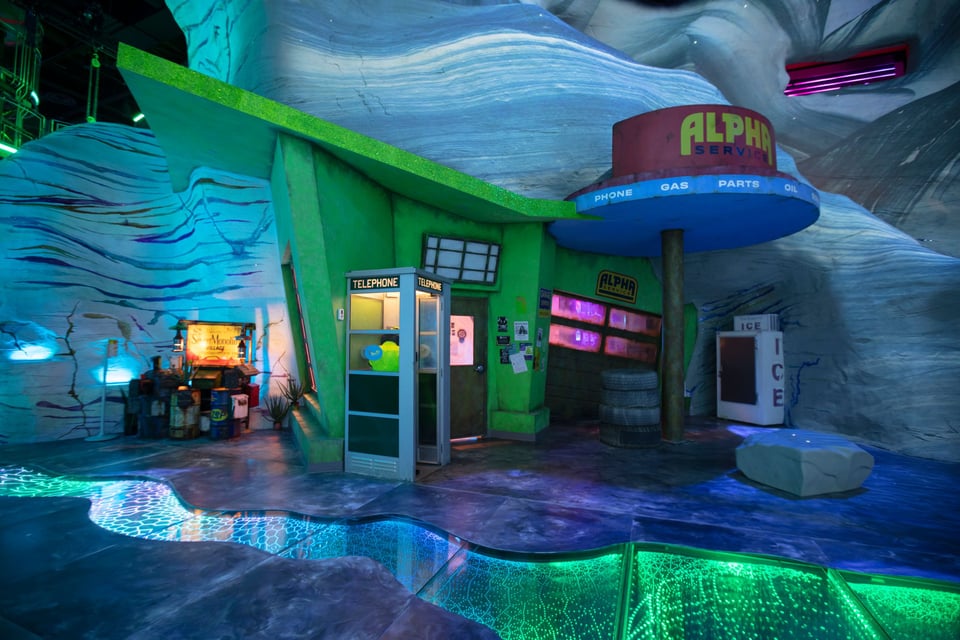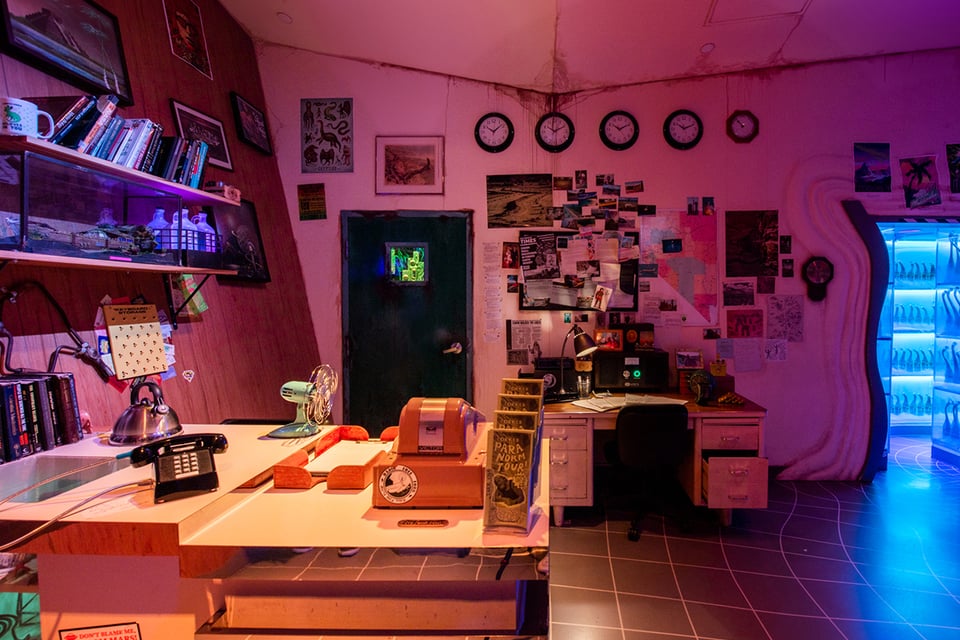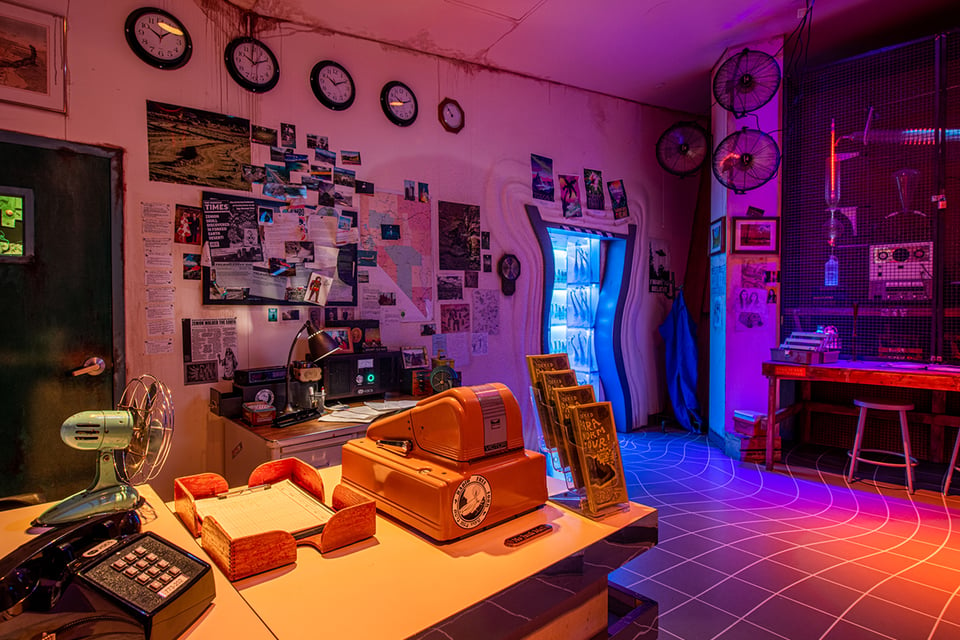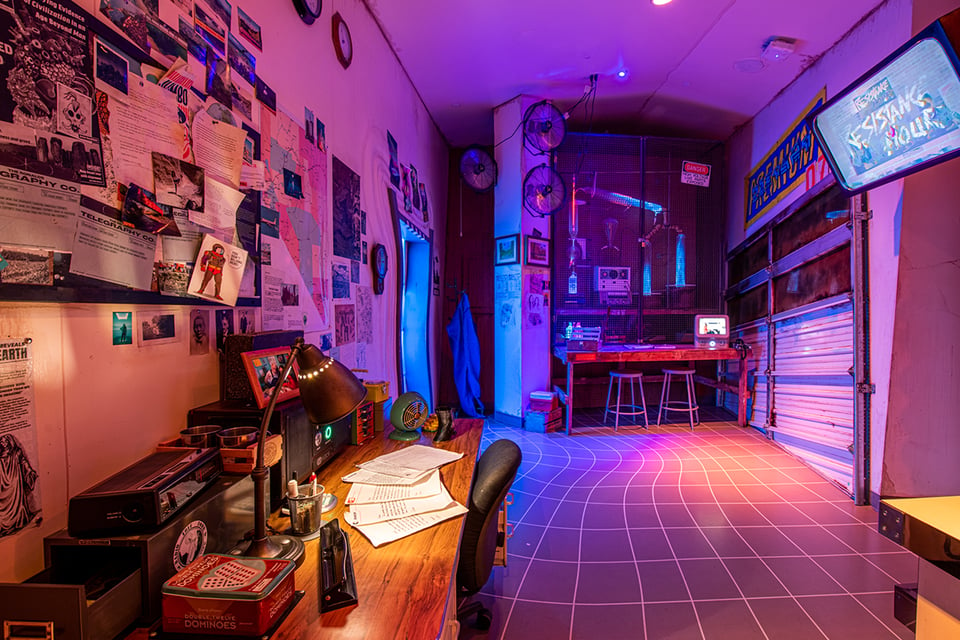 Alpha Service, or the gas station, belongs to Charlie Dram, brother to Walter Dram, uncle to Cecelia Dram. More workshop at this point than place of business, the gas station is where you can find Charlie's paranormal tour and where he distills his famous "runoff." A general hang out spot for residents of Seven Monolith, it's a great place to kick back and catch up on community radio or public access TV.
Gas Station Contributors
The credits page is organized by different levels of contribution: Exhibition, Anchor Space or Project.
You're on a project page within the Seven Monolith Village Anchor Space in the Omega Mart Exhibition.
Content located in Gas Station